Understanding Startup Business Loans In The UK
Starting a business in the UK is an exciting and rewarding endeavour. For many, it's an opportunity to bring an innovative idea to life and contribute positively to the economy. Yet, this exhilarating journey often requires significant financial backing to kick start operations and sustain growth. It's in this aspect that Startup Business Loans come in, offering much-needed support to budding entrepreneurs. One of the standout providers in this field is SME Loans, a viable alternative to traditional banking loans. This article takes an in-depth look into their various offerings and how startups can benefit from them.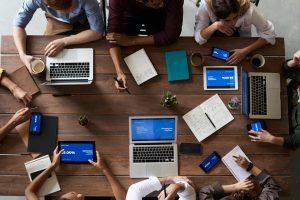 SME Loans: A Vibrant Alternative to Bank Loans
In a world where traditional Business Loans come with stringent application requirements and lengthy approval processes, SME Loans shines as a beacon of hope. They offer alternatives to bank loans, making it possible for businesses to secure the funds they need swiftly and efficiently. SME Loans provide a wide array of loan products tailored to different business needs. Whether it's Working Capital Loans to inject funds into day-to-day business operations or Asset Finance for businesses keen on acquiring new equipment or vehicles, SME Loans has it covered. Even more commendable is their stance on Bad Credit Business Loans. They firmly believe in giving opportunities to businesses with less-than-perfect credit histories. Unlike traditional lenders, they evaluate the health and potential of the business, looking beyond just credit scores. "At SME Loans, we are committed to helping businesses thrive. We offer a wide range of financial products tailored to the unique needs of each enterprise."
The Right Loan for Your Startup
Choosing the right type of loan for a business is a critical decision that could significantly impact its growth trajectory. Fortunately, SME Loans offer a diverse range of loan products, catering to various business scenarios. For businesses encountering unexpected situations or emergencies, an Emergency Business Loan could be the best fit. This loan type provides fast access to funds, helping businesses navigate challenging periods and bounce back stronger. Alternatively, startups aiming to sustain their operations over extended periods may find a Revolving Credit Facility or Short Term Business Loans more useful. These types of loans are excellent for managing cash flow and dealing with unexpected business expenses. SME Loans also recognises that different industries have unique needs. For this reason, they offer specific loan products tailored to these needs. Retailers, for example, might benefit from Retail Business Loans, designed to provide flexible financing solutions for inventory, expansion, or even marketing efforts. Restaurants, on the other hand, often face unique challenges such as seasonality and fluctuating food prices. In these cases, Restaurant Loans can be the ideal financial tool to smooth out these fluctuations and provide a stable financial foundation. E-commerce startups, particularly, might look into E-commerce Business Loans. In the fast-paced world of online retail, having the right financial support can be a game-changer. It allows e-commerce businesses to scale rapidly, invest in the latest technology, and adapt to ever-changing market trends.
Understanding Rates
While loan products and their benefits are essential, understanding the rates associated with business loans is just as critical. Rates can often be complex and intimidating, especially for first-time entrepreneurs. Nevertheless, getting a handle on these rates is key to making informed financial decisions for your startup. In general, several factors can impact the rates offered for a business loan. These include the amount borrowed, the term of the loan, the financial health of the business, and the business owner's credit history. SME Loans takes a holistic view of these factors to provide the most competitive rates possible.
SME Loans Across the UK
Regardless of where your business is located within the UK, SME Loans is there to support you. They provide services across the country, ensuring businesses can access the funding they need, right where they are. With options like Business Loans London, Business Loans Manchester, and Business Loans Scotland, entrepreneurs in these regions can rest assured that their financing needs are well catered to. SME Loans also caters to businesses in Wales with their Business Loans Wales and even crosses the Irish Sea with Business Loans Belfast, ensuring businesses across the UK can access funding.
In conclusion, the world of business loans can often be complex and intimidating. But with the right information and the support of a committed lender like SME Loans, startups can navigate this landscape confidently. After all, securing a loan isn't just about getting money – it's about getting the right loan that fits the unique needs of your business.