Retail Business Loans: Finance Options For The Retail Sector
Fast Access To Finance For Retailers
Access £1,000 – £500,000 in just 24 hours
Everything You Need To Know:
---
UK RETAIL SECTOR OVERVIEW
The Retail Industry
Over 3 million Brits work in the retail industry, making it the UK's largest private sector employer. According to Prospects, in 2017 over £395 billion retail sales were made from over 320,000 businesses across the UK. Encompassing high street shops, supermarkets, department stores, market stalls and more – this varied working environment provides huge benefits to employees and business owners alike.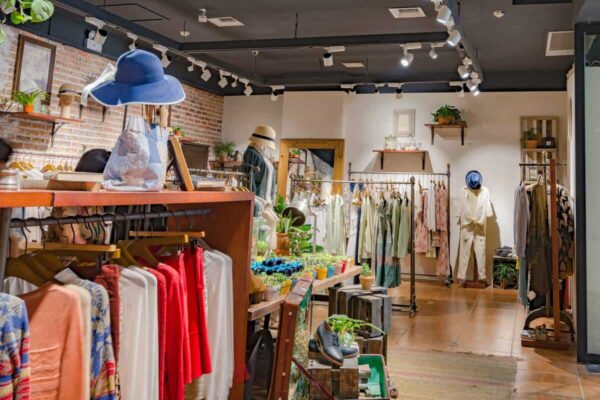 Research from Deloitte reveals that 2018 was the retail sector's worst Christmas experienced for 10 years. As a result of weakening demand combined with rising costs, shops faced store closures, job losses and business insolvencies. With businesses attempting to restructure in the face of change, 2018 witnessed a 36% increase in the number of physical store closures from 2017 (7,500 net closures).
The rise in physical store closures is not something that's looking to slow down any time soon. In fact, analysts reveal that more and more shops will be looking to close in the wake that the internet is expected to account for 53% of all retail sales in just 10 years time.
"Successful retailers have always had to reinvest themselves to stay relevant. However, the page of change will inevitably prove too fast for many. It definitely feels like the digital retail revolution is only just getting started." – Richard Lim, Retail Economics
The British Retail Consortium described retail conditions as the 'toughest in a decade'. Physical supermarkets face difficulties in the sense that almost 1/3 of non-food sales are now placed online (a figure predicted to continue to grow). As a result, The British Retail Consortium and others have called on the government to support the reinvention of the high streets, where the number of shops lying empty continues to increase.
The most evident channel shift has been from physical store to e-commerce. At the end of last year, e-commerce made up 20% of all retail sales. Whilst this may at first appear like a small figure, the bulk of business growth is coming from online. It is therefore integral for retail businesses to invest in their online platform, presence and e-commerce sales in 2019. Though costly, this is just one area that retail business loans can benefit business owners.
Retail business owners should remember that despite difficult times, it's all doom and gloom! Scope remains for stores to innovate at scale, offer new store experiences for customers and be agile in their strategies moving forward. We understand that new ventures like these aren't always easy to achieve, and without the right amount of funding it's unlikely that any of this will be possible. For this reason and more we are committed to providing financial solutions for retail businesses looking to survive and thrive in 2019.
BUSINESS LOANS FOR RETAILERS
Retail Funding Options
If you are searching for retail business loans in the UK, then you have come to the right place. At SME Loans we do financial lending a little differently, we help retail businesses hit their goals with our alternative funding options! That means there's no need to dress up and head out to jump through hoops with your High Street bank ever again! The alternative funding options we offer have helped so many business owners like you to grow their businesses.
Our aim is to assist entrepreneurs to cover unexpected costs or take the next big business leap needed to boost your bottom line. Whether you need to buy new equipment, move to better premises, invest in stock, or even boost your digital presence – we can help provide the cash required to get this done.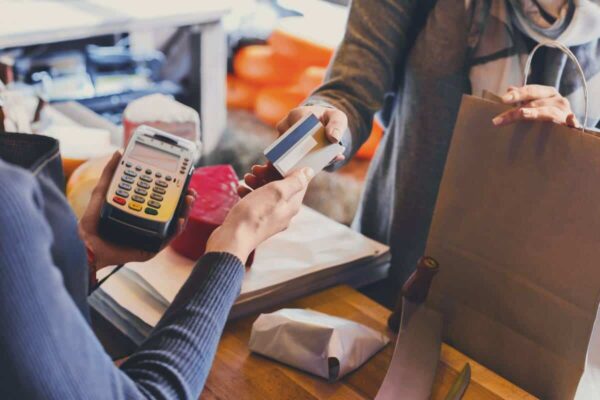 At SME Loans, we understand that there can be no one-size-fits all approach to business funding. We believe that business funding should be tailor-made. When it comes to retail stores, there needs to be flexibility. We know that the requirements of a boutique gift store will be different to that of a kid's clothing store. What you need is a retail business loan that is tailor-made to suit the needs and cash flow of your business as it goes through ups and downs.
It's not always easy for companies to obtain retail business loans, and most business owners give up after receiving their first rejection. Applying for finance can seem daunting, but it doesn't have to be. Most entrepreneurs head to their local High Street bank to apply for a retail business loan when they want to grow and expand their business – but this doesn't always end well. Traditional bank loans are not particularly easy to get.
That is what sets our alternative business funding apart from traditional banks. While we do expect our clients to already be handling their finances responsibly, we do not penalise applicants if they have a less than perfect credit score.
Merchant Cash Advance
A merchant cash advance at SME loans is designed to work with your business' growth and not against it, enabling you to receive the cash you need now to help your business flourish. The repayment schedules are designed to wax and wane with your business' monthly income, so there there's less of a risk that you will find yourself overloaded with debt.
Approval for this product is primarily subject to your business' performance rather than your credit score, using your previous months credit card receipts to get an idea of your average total monthly card payments.
Here's everything you need to know about the merchant cash advance:
Apply online in just 10 minutes and get a lump sum of £5,000 – £500,000 paid out in just 24 hours
The cash advance is provided in exchange for a percentage of your monthly credit card and debit card transactions. The money you make through cash sales is yours to keep
A merchant cash advance is an unsecured cash injection that comes with just one all-inclusive fee and no APR
With a less than perfect credit score, you can still be accepted
Am I Eligible For A Merchant Cash Advance?
You are eligible for a merchant cash advance if you meet the following criteria:
Your business is registered in the UK.
The business has been in operation for 6 months or more.
The business currently generates a minimum of £5,000 in credit and debit card transactions per month.
Documents Required:
Supporting documentation may be requested after you have completed the online application. You need to have the following readily available:
Credit card sales statement (4 months)
Business bank statements (3 months)
Retail Business Loan
Retail business loans from SME Loans are unsecured, which means that you could receive an amount of money for your retail business in full, making scheduled monthly repayments at a fixed fee that includes interest. Loans for retail businesses often require a personal guarantee. This personal guarantee exists as a legal agreement that if your business was to default on loan repayments, you as the business owner becoming personally liable for paying back the money.
Here's everything you need to know about an unsecured retail business loan:
Apply online in just 10 minutes and get a lump sum of £1,000 – £500,000 paid out in just 24 hours
You will be required to make repayments every month at a predetermined interest rate
The loan is unsecured, so instead of providing collateral you may be asked to sign a guarantee
With a less than perfect credit score, you can still be accepted
Am I Eligible For A Retail Business Loan?
You are eligible for a retail business loan if you meet the following criteria:
Your business is registered in the UK.
The business has been in operation for 6 months or more.
The business currently generates a minimum monthly turnover of £5,000.
How to apply for a retail business loan
Applying for a retail business loan or cash advance takes just a matter of minutes, and our dedicated account managers are on hand to help with anything you're confused about. If you need guidance through the application process, get in touch at 01244 506279.
Step 1:
Click to apply. You will be redirected to a page where we will ask for more information about your business, including:
The name of your retail business
The number of years trading
Your retail business' average monthly turnover
The amount you are wanting to borrow
Step 2:
The next step involves disclosing your personal details, please be ready to tell us:
Your title, first name and surname
Your position in the business
Your contact details
Step 3:
Carefully read through the terms and conditions, accept them and click 'get my quote'. From here your application will be reviewed quickly by one of our approved business finance suppliers, who will help find the best lender for your retail business.
Step 4:
Please expect a call and email from one of our dedicated account managers to discuss the terms of your loan or cash advance agreement.
Step 5:
Carefully read through the terms of agreement and sign the relevant documentation ready to return to the lender. From there you will be able to access the funds in your account in just 24 hours. We understand that to grow a business and earn more money, you first need to have money available to you.
We want to make your business dreams become a reality by providing you with the funds you need to take your retail business to the next level. Take a few minutes to complete our online alternative business funding application and you could end up changing the trajectory of your business forever.
The retail industry is a highly competitive one and in order to keep one step ahead of the competition, you need to keep growing and expanding your business quickly.
RETAIL BUSINESS LOANS FAQS
Frequently Asked Questions
If you're still unsure about applying for a retail business loan, then make sure to check out
our FAQs below where we've answered some popular questions.
Retail business loans are unsecured loans which specialise in financing businesses in the retail industry,such as clothing shops, supermarkets, department stores and many more.
You can get retail business loans by applying for a business loan with SME Loans. The application form is  simple and only requires some information about your business, basic personal information, contact details and how much you want to borrow. Following the submission process, we will be in touch with you to talk a bit about your business and what finance options being offered by the lenders we work with.
Our account managers have helped many retail businesses find the funding they need, whether it's for that extra bit of help or for growing their business. We work with lenders who are able to provide long and short term loans at a competitive rate. Best of all, the lenders are regulated and can offer up to £500,000.