Emergency Business Loans for Coronavirus & Other Challenges
Quick Access To Funding For Emergencies
Access £1,000 – £500,000 in just 24 hours
Everything You Need To Know
---
LOANS FOR BUSINESS EMERGENCIES
Short-term Finance When You Need It Most
While owning a business is an ideal many of us dream of, sometimes it's not all that it's cracked up to be. Money related problems can crop up all too easily, despite prudent budgeting and financial forecasting. Without any warning, things can go wrong – equipment can break down, sales can take a hit, and because most small businesses naturally tend to have a limited cash flow, dealing with these unanticipated issues alone isn't easy.
The world (particularly the business world), is an unpredictable place. It can feel incredibly frustrating and disconcerting when everything isn't quite going to plan, and you suddenly find yourself with severe short term cash flow problems. Remember that you aren't the only business owner out there who is struggling, and there is plenty of help at hand. SME Loans offers straightforward, fuss-free business loans which can provide your business with quick funding when it needs it the most.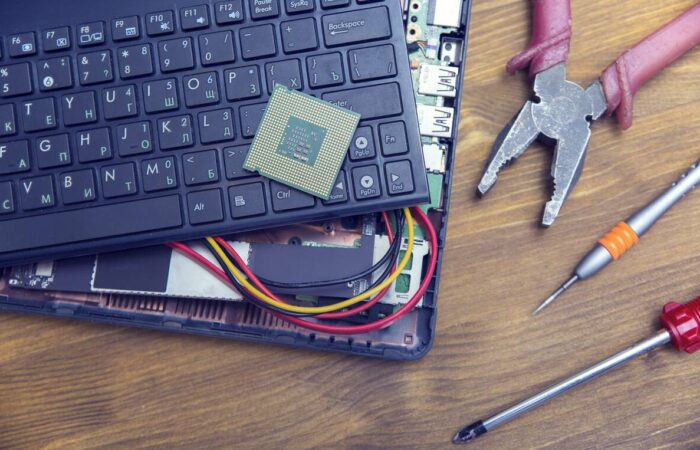 What are Business Loans for Emergencies?
The main difference between an emergency business loan and a standard business loan is the time in which they take to process. Short term emergency loans are handled a lot quicker than normal business loans, with quicker application and payment processes, specially designed for emergencies.
Here at SME Loans, we provide emergency business finance through our unsecured business loans. As our loans are unsecured, there is no need for you to secure the provided funding against your valuable assets if you do not wish to do so. This type of business loan is flexible and offers many great potential benefits to SMEs.
Once your application has been approved by one of our trusted lenders, you can expect to see the fund in your bank account in as little as 24 hours. Our speedy, emergency finance has proved to be an excellent opportunity for businesses that have found themselves in a crisis.
While it is fair to say that more traditional lenders are unlikely to be able to provide your business with the prompt funding that you require, as the application and approval processes tend to be longer and more extensive. Many banks can leave you waiting around weeks and in some cases months, for a loan, which is the last thing you need when you are struggling financially.
By opting to borrow with SME Loans, you can expect to be offered the best rates, helping you to keep the amount repayable as low as possible. UK businesses can receive funding of between £1,000 to £500,000, with repayment plans tailored personally to you, with your business's best interests at heart.
Once you have received your loan, you will then be expected to make repayments on a fixed monthly basis, over 1 to 5 years. Our quick, short-term business loans provide the perfect solution for businesses in urgent need of finance.
How Can Short-term Finance Help Your Business To Recover?
With a business loan, your small business will receive the cash injection it needs to help rapidly recover its financial stability and cash flow. This influx of cash can be utilised; however your business requires it – from the replacement of broken equipment to paying off bills and investing in staff training measures.
There are no strict limitations as to what the loan must be spent on, so there are numerous ways in which it can help your business to recover from its financial issues.
FINANCIAL SOLUTIONS FOR BUSINESS CRISES
SME Loans Application Process
Securing funding for your business is vital to resolve any financial emergency quickly it is undergoing. SME Loans is passionate about the growth and success of businesses and helping our customers find the right loan for them is always our biggest priority.
The speed at which we are able to provide your business with funding will help your business get back on its feet and recover any lost cash flow without delay.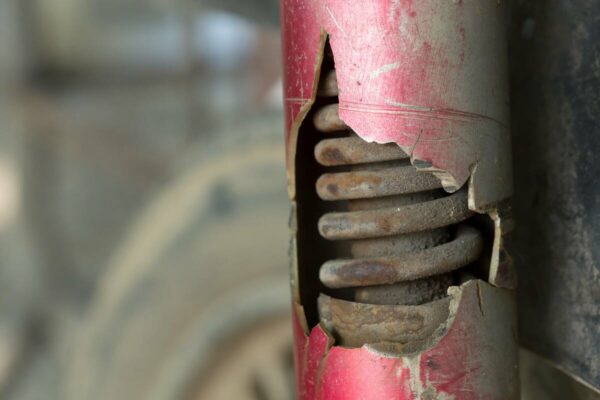 While getting a business loan is by far the quickest and most straightforward solution to your money problems, there are also many other ways in which you can work towards improved financial stability in the long-term.
Managing cash flow is an incredibly important factor in the running of an efficient and successful business – although it can be easily neglected when a company is just starting out or has run into a chain of ongoing, domino issues. There are several ways to improve your cash flow over time, reducing the risk of your company encountering another financial emergency in the future:
Push for customers to make payments sooner / on time
Review your expenditure regularly
Decrease expenditure where possible
Build up a cash reserve
Set cash flow targets
Work hard to push sales
Consider getting a merchant cash advance
Our Simple Qualifying Criteria:
In order to be eligible for an emergency business loan, please ensure:
Your business is registered in the UK
Has been actively trading for a minimum of 6 months
Has a monthly turnover of average card sales of at least £5,000
Business owner is over the age of 18
You're a limited company or a sole trader.
A perfect credit score and excessive documentation is not required in order for your application to be approved, making it an ideal funding option for small and new businesses that don't have a lot of time on their hands.
How To Apply For An Emergency Business Loan:
Step 1:
Click on the application page. To ensure we match you with the best lender, we will ask for more information about your business. Please be ready to tell us:
The name of your business
The number of years you've been in business
Your average monthly card sales
The amount you are looking to borrow to cover your VAT bill obligations
Step 2:
Next we need to find out your personal details, please disclose:
Your title, first name and surname
Your position in the business
Your email and telephone number
Step 3:
Carefully read through the terms and conditions, if happy, click 'get my quote'. From here your application will be processed and reviewed by one of our approved business finance suppliers, who will help you find the correct lender for your emergency business loan.
Step 4:
One of our account managers will be in touch by phone or email to discuss the terms of your loan or advance agreement.
Step 5:
Once the application has been completed and sent off it will be approved by a lender where you can then have a discussion regarding the terms of the loan. The terms will include interest rates, as well as how much the borrower will repay each month. As such, the loan is provided to you on a transparent and easily comprehended basis.
What are the Benefits of an Emergency Business Loan?
There are many advantages of using an Emergency Business Loans, working in your business's favour.
The main advantages are the speed and diligence in which your application will be processed. With SME Loans, you'll hear back from us within 24 hours of applying to discuss your application, ensuring that your need for funding is dealt with as swiftly as possible.
Other advantages include the financial benefit for your business and the many different options you can choose to take once you have the funds, as there are no restrictions on how you can use your funding.
Personal Guarantees
Some business owners may be asked to sign a personal guarantee, depending on the amount you are wishing to borrow and your business' credit score. A personal guarantee is a legally binding contract which secures agreement of the business' owner becoming responsible for meeting repayments to the lender in the circumstances of the business defaulting on its loan repayments. By signing a personal guarantee, each party simply knows where they stand, and borrowers have a clear understanding of what is expected of them in all situations.
EMERGENCY BUSINESS LOANS FAQS
Frequently Asked Questions
If you still have unanswered questions about emergency business loans, then make sure to checkout our FAQs below for more information.
An emergency business loan is a short term loan which takes less time to process than a standard business loan. This means they are well suited for situations where a business needs quick and flexible funding such as fixing cash flow problems or paying off outstanding debt.
You can receive an emergency business loan by completing a quick online application. You will need to provide basic information about the business, as well as personal and contact details. An account manager will be in contact to discuss your loan and ensure funding is received as quickly as possible.
At SME Loans we know that securing funding for your business can be vital during an emergency and time is not always on your side. That's why we work with a panel of regulated lenders who are able to offer fast short term finance. Our feeless application form can be completed in minutes to help ensure you get the funding you need quickly.