Business Loans London – Funding up to £500k
Unsecured funding & other funding solutions
Access £1,000 – £500,000 in just 24 hours
Everything You Need To Know:
---
BUSINESS LOANS LONDON
Running A Business In London
As the financial capital of the world, London is a popular location for major corporations' headquarters and its markets capture both Eastern and Western time-zones. A top tourist destination, it boasts vibrant culture, history and art. A foodie's paradise with plenty of places to drink, London has something for everyone, but it comes at a price.
More expensive than all other regions in the UK, there are big costs facing London businesses big and small. Due to the fact that rent for business premises is so expensive and the running costs are so high, companies are forced to increase their prices.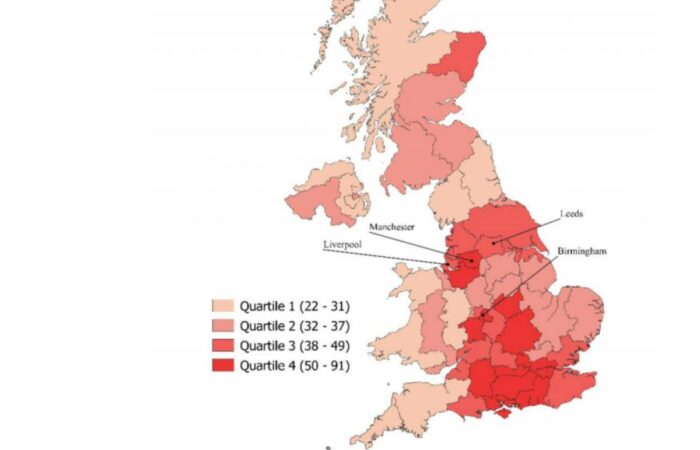 Figure 1: Startups per 10,000 Population in the UK (2017): Quartiles Despite the costs of running a business in London, the city is home to a number of startups, dominated by the tech sector which continues to grow at a remarkable rate. Trends in startups demonstrate the measure of business enterprise within the country.
The map of the UK provided by Enterprise Research Centre shows the number of startups per 10,000 population in quartiles in 2017, and this data is used to inform the development of London business support initiatives.
London Startups & SMEs
Data recorded from the House of Commons in 2018 revealed that one third of UK businesses exist in London and South East. As the graph shows, the number of businesses In London far outweigh the number in all other regions.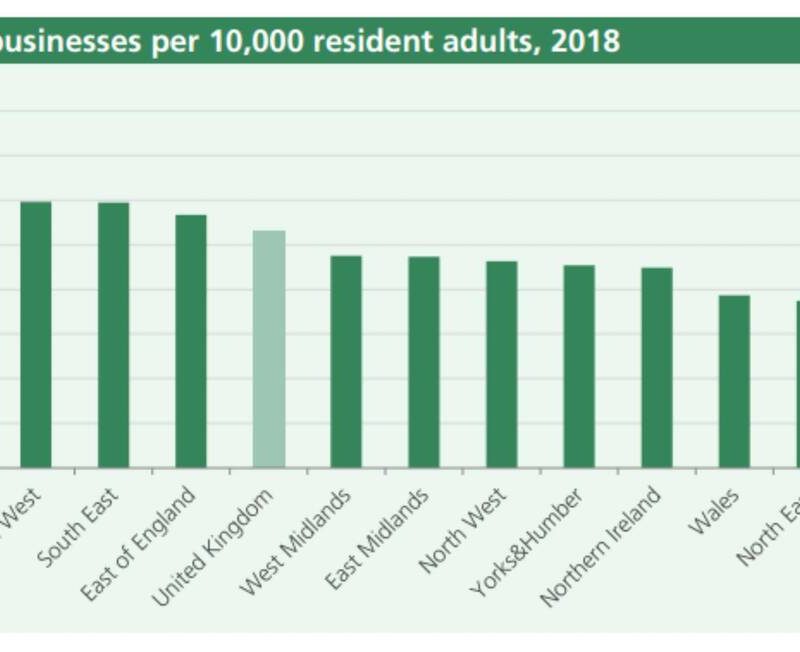 The data collected also showed the number of business births and deaths there were across the UK. The business death rate is a measurement of businesses that ceased trading as a % of active businesses. Unsurprisingly, the highest rate of all regions was in London at 14%.
This figure emphasises the importance of business funding being provided in the city, particularly for startups and SMEs. It is for this reason that SME Loans is working hard to ensure as many applications as possible are matched successfully to appropriate lenders.
SME LOANS FUNDING SOLUTION
How Do Business Loans London Work?
Because the number of startups and SMEs in London continue to experience such high exponential growth, external funding is more sought after than anywhere else in the UK.
Sadly, due to this increased competition, smaller London businesses have been deterred from pursuing alternative finance after experiencing rejection from traditional lending facilities like major banks.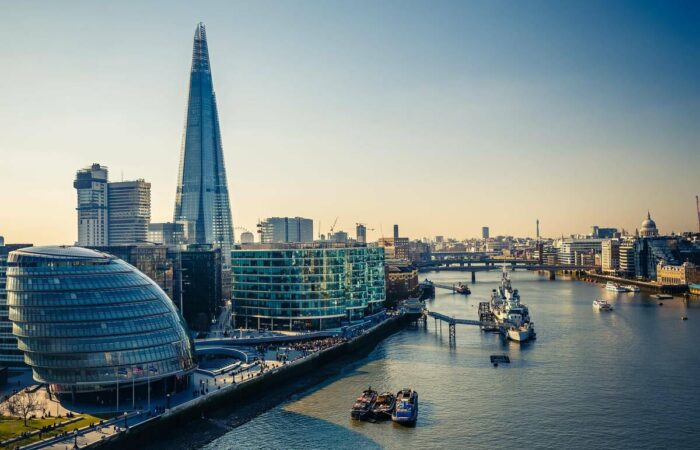 Is Your London Business Eligible For An SME Loan?
Requirements to apply:
Aged 18 or over
UK business
Business has been trading for more than 6 months
Business makes a minimum monthly turnover of £5,000
Strong business plan
Your business plan should be well researched, thorough and accurate. It should include well evidenced cash flow projections that will reassure lenders that they'll be able to collect their repayments without difficulty.
As a business owner, you'll want to make sure that your personal credit history is in good health. You can check your credit history using CreditFile, which provides a detailed report into your personal credit score and history
When you choose to apply for a startup business loan with SME Loans, we guarantee a quick decision with no fees charged. At SME Loans we recognise the importance of startups and want to help build businesses into industry leaders.
Top Tip: For helpful guidance on growing your business refer to gov.uk.
You'll find information and advice on how to attract new customers,
develop your products and services and train your staff.
APPLYING FOR BUSINESS FINANCE
Ensuring Successful Application
There are a number of reasons why small businesses consider taking out a loan. Providing that you are using the borrowed money to grow or positively benefit your business, SME Loans is on hand to help.
In line with our mission: creating a community of support where SMEs of all industry sectors can rely on easy access to funding, we are committed to providing business finance through unsecured, short-term loans. Our business loans London offer funding between £1,000 and £500,000 with flexible repayment schemes lasting up to 3 years.
How to apply for business loans in London
Step 1:
Complete our online application form. As well as being asked for your personal information, we will also want to understand more about your business, including how much funding your seeking and how you plan to use your loan.
Step 2:
Within hours of submitting your application form you will be matched by us to the most suitable lender for your business, and you will receive the lender's full terms of agreement regarding your funding solution.
Step 3:
Once you have carefully read through the lender's terms, you will need to sign and agree to them. After the agreement has been returned to your lender, the loan amount will be deposited to your account within just 48 hours.
Eligible Business Sectors
Retail
Transportation
ICT
Financial and Insurance
Education
Health and Social Care
Arts and Creative Industries
Pubs, Bars, Clubs and Restaurants
Hospitality and Tourism
Financial Services
Media
Consulting
Sports