Revolving Credit Facility for UK Businesses
Rolling agreements lasting up to 2 years
A complete guide to revolving line of credit
What is a revolving credit facility?
A revolving credit facility is a short term solution that benefits businesses experiencing cash flow fluctuations. This facility functions similarly to a business overdraft,  operating on a cycle of withdrawing, spending and repaying. Revolving credit does not have a fixed number of payments, you can access money as and need it, and interest gets charged on the amount withdrawn until it is paid off.
· Short facility terms
· Access funds flexibility
· Increase business liquidity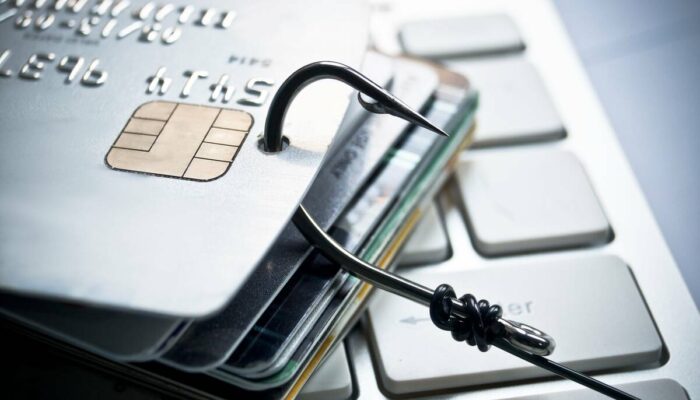 How does a revolving credit facility work?
A revolving credit facility is a rolling agreement. The amount withdrawn each month fluctuates, depending on your business needs. Because this type of finance is revolving, you can borrow money for your business again and again, up to a pre-approved limit that is agreed upon with the lender, following a successful application. Whilst the maximum spending limit is set by the lender, you can decide how much money you borrow and pay back each month.
Operate similarly to business credit cards and overdrafts
Unsecured funding that gets automatically renewed
Choose a facility between 6 months and 2 years
Example: If you take out a revolving facility that has a credit limit of £4,000, and you borrow £1,000, you will be expected to pay the £1,000 back with interest over months. After paying the money off, you will then be able to borrow the full £4,000 again should you need it.
What are the main types of revolving credit?
When money gets lent to a borrower, it is referred to as a 'line of credit'. For businesses interested in a revolving credit facility, there are two main types to consider:
· Revolving line of credit
· Non-revolving line of credit
What is a non-revolving line of credit?
A non-revolving line of credit cannot be used after it has been paid off. As with a revolving line of credit, a borrowing limit is set, and you can draw down money for your business as and when you please. Interest is charged up until you pay back the borrowed funds, however, the money does not replenish to the full amount after payments have been made. After the line of credit has been paid off in full, the facility gets closed and you will need to reapply.
What is a secured line of credit?
As with a secured business loan, a secured line of credit is obtained against business assets that are used as collateral for the lender. If your business was to default on credit repayments, the facility would have the right to claim and sell the asset you offered for security as a means of getting the borrowed credit back.
Ideal solution for more established businesses that have assets to propose as security
Benefit from higher credit limits and lower interest rates
Revolving credit facility vs. overdraft
These two facilities are helpful for businesses in need of extra capital to keep their finances in control. An overdraft is a line of credit that is arranged with your bank account and set to a certain amount. Overdrafts are more straightforward in terms of interest rates and annual fees, and you can withdraw an amount of money above the available balance in your account.
In return for withdrawing these funds, the facility charges fixed interest which you will have to pay off within a certain amount of time. However, with a revolving loan, you benefit from being able to draw down funds over and over again.
How does revolving credit differ from a short term loan?
A short-term business loan and a revolving credit facility have a number of similarities. Both funding options have a limit on the amount of money that can be borrowed over an agreed 'term'. However, with a revolving line of credit, you don't make any payments or incur interest until you start using the money in the facility.
With a line of credit, if you spend above your limit, your interest rate will increase. Short-term business loans, on the other hand, have one fixed interest rate that stays the same for the entire loan term. The interest rate is pre-agreed with the lender before the loan arrangement is finalised. Loan repayments are scheduled in monthly instalments and, once the amount has been paid off in full, the funds don't get replenished.
Is my business eligible for revolving credit?
Most revolving credit facilities are unsecured, which means you don't have to offer the lender security in the form of valuable business assets. Each lending institution has its own criteria for eligibility. More generally speaking, approval will be based on the financial health of your business, and depend largely on business performance, turnover and credit history. In order to be eligible for an unsecured line of credit:
· Your business must be registered to trade in the UK
· The business owner should be over the age of 18
To calculate the credit amount, a minimum time trading will be required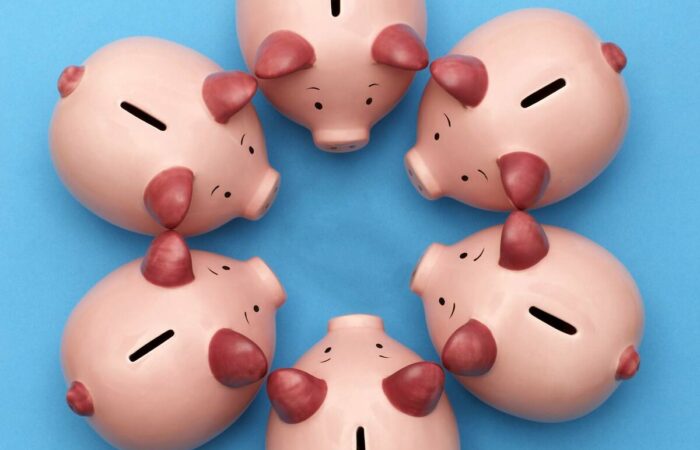 How can I get a revolving credit facility?
Previously, businesses would only be able to turn to traditional lending facilities, such as the banks, to apply for a corporate credit agreement. Whilst banks cater for larger, more established organisations, start-ups and SMEs struggle to meet the rigorous criteria. The rise of the alternative finance market has seen a surge in specialist lenders offering these services. For companies in need of a cash advance:
Find a revolving credit facility provider that suits your business. Should you need help with this, give our team a call and we'll be happy to discuss your options.
Choose the limit you'd like to apply for and make an online application. This will require personal and business verification details. Lenders will be looking at the strength of your business as a whole.
Once you receive the details of your agreement, be sure to check the interest charged, fees included and repayment terms.
After signing the relevant documentation and setting up an account, many facilities can provide access to funds in a matter of hours.
How long are revolving facility agreements?
A revolving credit facility is used for the short term, and typically lasts from 6 months to 2 years. However, provided you prove yourself as a trusted borrower and keep up with your payments during this period can extend the credit facility for a longer period.
Can I get a revolving credit facility in the UK with bad credit?
Yes, you can still be eligible for a revolving credit arrangement if you, or your business has suffered adverse credit in the past. Please be advised that the lender will seek further information from you to help make the arrangement possible, and may ask for a personal guarantee.
A personal guarantee is a legally binding document that agrees in the event your business is unable to make credit repayments, you as the director become, personally liable for paying off the funds that have been borrowed.
What are the benefits of a revolving credit facility?
Revolving credit is a popular option for businesses in need of finance. This short term funding solution offers numerous benefits, including:
· Increase cash flow: This flexible agreement can benefit businesses that experience sharp fluctuations in working capital throughout the year.
· Speed: If your business requires funding quickly, a revolving credit facility is a great option. Because they are easy to arrange, many lenders can offer same-day funding.
· Keep assets safe: Funding is unsecured, so there's no need to spend time going through valuations and putting your business' assets in jeopardy.
· Control your interest: You only pay the fixed interest rate while you are actually using the facility. By only paying interest when money is outstanding, you keep the overall amount paid low.
· No early repayment fees: If you want to pay back the borrowed funds quickly, you can do this without being hit by early repayment charges.
· Rolling agreements: With revolving credit, your facility stays open, which means you don't have to spend time reapplying each time you need money. This is a benefit to businesses looking to borrow small amounts regularly.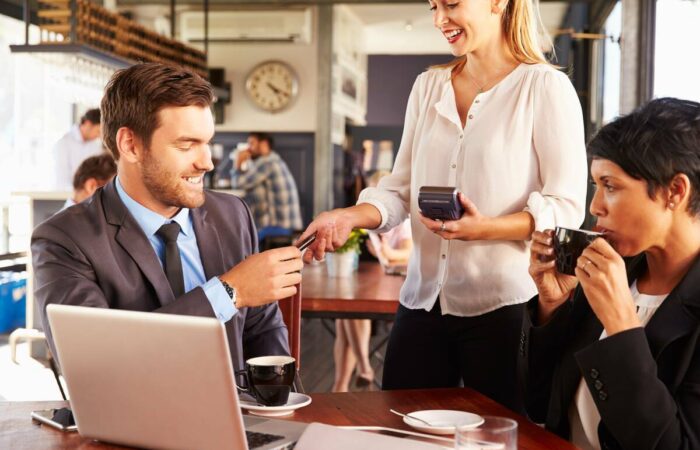 What are the disadvantages of revolving line of credit?
Commitment fees: Depending on the provider, borrowers may face high commitment fees when setting up the facility.
Temptation: Without careful budgeting and financial planning, you risk spending more than your business can afford.
Missed payments: Some lenders provide clauses in revolving credit agreements that state if you miss or are late on a payment, the interest rate will be increase.
Frequently Asked Questions
If you want to learn more about what a revolving credit facility is, then make sure to  check out our FAQs below for more information.
A revolving credit facility allows a business to make multiple withdrawals and repayments for a set period. The lender sets a borrowing limit and a period of time that a business is allowed to borrow for – they also set a fixed interest rate. A revolving credit facility is often compared to a business overdraft due to their numerous similarities. They are often utilised to help with cash flow.
A revolving credit facility is offered by alternative lenders and by high street banks. In order to qualify for revolving credit, you must meet some key eligibility criteria:
· Business must be registered to trade in the UK.
· Business owners must be over 18.
· Must have been trading for a minimum amount of time.
Revolving credit facilities offer a great deal of flexibility. Businesses can operate in confidence, knowing that a revolving line of credit is available to use as required.