E-commerce Business Loans – Finance for Online Retailers
Alternative Business Funding For UK Medical Practices
Access £1,000 – £500,000 in just 24 hours
Everything You Need To Know:
E-COMMERCE BUSINESS
Funding for an E-Commerce Business
According to research from Growth Intelligence the UK is seeing unprecedented numbers of new online e-commerce businesses. E-commerce business owners will understand the unique cash-flow challenges that they face in order to scale their businesses. Margins can be tight, shipping costs high, cost of acquiring customers with paid advertising is rising and simply holding enough stock to meet demands can be tricky. What many e-commerce businesses do not know, is that there are some bespoke funding solutions designed to help them meet these challenges. This page will detail these growth finance options and how to take advantage of them.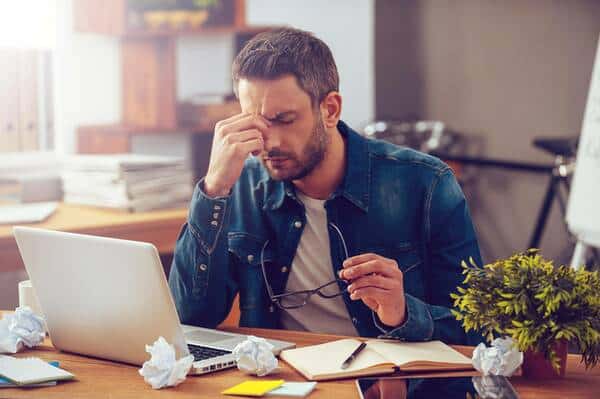 The Ecommerce foundation also reports that in the e-government development index, the UK ranks 1st. Online spending in the UK now amounts to over £1.1 billion every week, and as businesses strive to meet consumer shopping preferences, e-commerce optimisation is becoming even more vital to business growth.
When analysing the main factors drawing consumers to e-commerce sites, 54% of those polled felt they have more choice online than in store. 48% believe they can get lower prices and better deals and 53% prefer doing their shopping at home rather than having to visit stores.
Despite the figures so far presenting great opportunities and several positives for the industry. Brexit presents challenges in terms of logistics and suppliers, the uncertainty surrounding Brexit makes it difficult for UK e-commerce businesses to develop strategic goals. Not only this, e-commerce SMEs face challenges as they attempt to remain competitive against Global giants that are constantly evolving. In the UK, the biggest e-commerce players are made up of Amazon, Tesco and eBay.
The good news is that across the UK, there is excellent infrastructure and internet connectivity – evidenced by the fact 96% of the population are internet users. What's more, consumers are amongst the most tech-savvy in Europe…
For SMEs looking to penetrate the UK's e-commerce market, David Campbell, eCommerce Manager at Retail Excellence has this advice:
'The biggest piece of advice is to engage in comprehensive market research to identify opportunities and thriving online sectors such as pharmacy / cosmetics. Irish retailers, for example, has invested heavily in the UK market for years on multiple platforms such as Google shopping. It provides a fantastic opportunity to target a developed eCommerce market with a substantial population figure.
SMEs should contact other retailers who have previously expanded cross-border into the UK in order to learn from their knowledge and expertise, and also to avoid the pitfalls initially occurred.'
LOANS FOR E-COMMERCE BUSINESSES

E-commerce Financing
On the face of it, an e-commerce business seems like it would come with relatively low costs. This could not be further from the truth. When selling online, there are several expenses that you will need to financially forecast and take into consideration.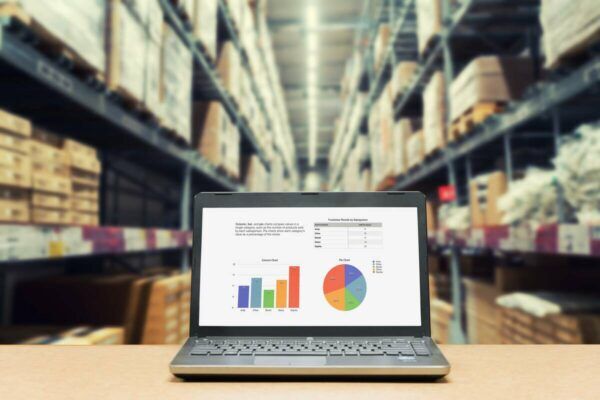 E-commerce Business Costs
Website Building & Hosting
The most obvious cost will be your business' website. It's more than simply setting up a WordPress blog. E-commerce sites are expected to be tech-focused, optimised for user experience and robust in the number of web pages. People now expect sites to load in under 2 seconds – and not having this website functionality will undoubtedly impact your sales conversions.
Payments Platform
In order to sell products online, you'll probably need a third-party ecommerce platform to make the sales. These platforms typically charge monthly subscriptions or ask for a percentage of each sale in return for use – which can become costly over time.
Domain Purchase
Once you've determined the name of your e-commerce business, you will need to choose a domain name for your site. The domain name is the web address on the internet and depending on what name you go for – prices can get expensive!
Shipping
Estimating shipping capabilities and costs can be particularly tricky when first starting out. The more you sell, the more opportunities there will be for bulk deals at cheaper prices.
As well as these set up costs, there are several running costs to manage your e-commerce business that you need to consider:
Staff costs
Inventory management
Equipment maintenance
Storage / warehouse costs
Refunds and returns
Marketing and advertising
Utilities (internet etc.)
Transactional / processing fee costs
Cybersecurity
Insurance
Taxes
WE HELP E-COMMERCE BUSINESSES HIT THEIR GOALS
SME Loans Funding Solution
E-commerce is booming and you've got a stellar product to sell. So, whatever the reason you're looking for an e-commerce business loan, let us help. We've helped online retailers land unsecured finance to cover everything from new website builds to marketing costs, stock purchases, unexpected expenses or team expansion. How can we help you?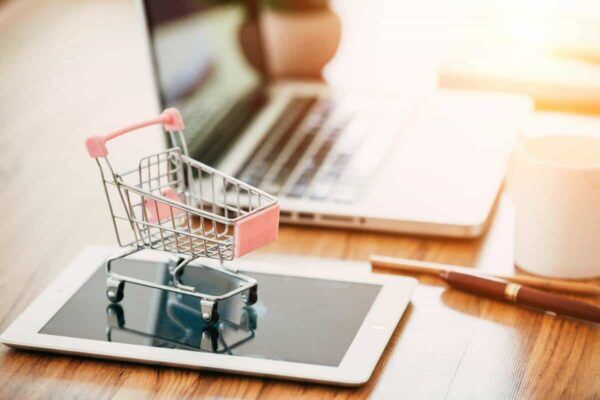 We know that funding an e-commerce business can be expensive. Which is why we offer tailored business loans for online retailers. With our loans for e-commerce businesses, business owners can apply to receive between £1,000 and £500,000 in funding, and all in just 24 hours.
Our e-commerce loans are unsecured, which means there's no need to risk your business assets as security for the loan. Instead, a lender may ask you to provide a personal guarantee. This personal guarantee exists to ensure that if your e-commerce business defaults on payments, you as the business owner become personally liable to repay any money lost.
After taking out the loan, you will be required to make scheduled monthly repayments with interest at a pre-agreed rate.
Is my business eligible for e-commerce business loans?
Registered and trading in the UK
Actively trading for a minimum of 6 months
Has a minimum monthly turnover of £5,000
You / the business owner are over the age of 18
How to apply for an E-commerce business loan
Applying for an e-commerce loan takes just a matter of minutes, and our dedicated account managers are on hand to help with anything you're confused about. If you need guidance through the application process, please do give us a call at 01244 506279.
Step 1:
Click to apply. You will be redirected to a page where we will ask for more information about your business, including:
The name of your e-commerce business
The number of years your business has been trading
Your average monthly turnover
The amount you are wanting to borrow
Step 2:
The next step involves disclosing your personal details, please be ready to tell us:
Your title, first name and surname
Your position in the business
Your contact details
Step 3:
Carefully read through the terms and conditions, accept them and click 'get my quote'. From here your application will be reviewed quickly by one of our approved business finance suppliers, who will help find the best lender for your garden centre.
Step 4:
Please expect a call and email from one of our dedicated account managers to discuss the terms of your loan agreement.
Step 5:
Carefully read through the terms of agreement and sign the relevant documentation ready to return to the lender. From there you will be able to access the funds in your account in just 24 hours.
Who can apply for an e-commerce loan?
E-commerce loans are available to a number of business types. At SME Loans we can help cater to small businesses, new businesses as well as limited companies and sole traders.
Ecommerce funding case study
One of our clients was running an up and coming fashion website. They had only been trading for under two years, which meant they had struggled to find the right loan for their business.
After applying for finance with SME Loans they were put through to one of our account managers, who connected them with a lender who specialises in funding for online companies. As we worked with a specialist lender, the client did not have to give any equity away from the business to raise the funding.
As a result we managed to secure an £80,000 facility which the client can use for any business purpose, such as marketing or stock. With a clear and simple pricing structure the e-commerce client has been able to scale their business whilst retaining 100% control.
With sales increasing, we are able to continue working with the client and the lender to help secure further funding whenever an investment is needed.
E-COMMERCE BUSINESS LOAN FAQS
Frequently Asked Questions
If you're still unsure about getting a business loan for your e-commerce business, then make sure to check out our FAQs below where we've answered some popular questions.
An e-commerce business loan, is a tailored funding solution specifically for businesses who sell products online. The funders understand the specific needs of e-commerce businesses which allow them to provide a product which solves the specific cash-flow needs of such businesses
You can get a business loan for your e-commerce business by going to a lender, a broker or to a traditional high street bank. The application process is simple:
Find the product which suits your businesses needs. Speak to a broker if you need guidance on the different product features.

Provide some basic details about your business and yourself.

Disclose your email address and phone number so we can get in touch.

Submit your application.
If you're eligible for a loan, we'll soon be in touch with you to discuss the loan options available to you and to discuss the next stages of the process.
Our account managers at SME Loans are dedicated to helping you find the finance that your business needs to grow. Our brokers work with some of the top regulated lenders in the UK to help you find business financing up to £500,000 and in some cases money can be transferred into your account within 48 hours.