Unsecured Business Loans – Commercial Finance for SMEs
Unsecured business loans for commercial growth
Find Out More About Your Business Loan
Find Out More About Your Business Loan
---
What is an unsecured business loan?
An unsecured business loan is a funding option which does not require security, such as a charge on property or against a business asset. This means a borrower can raise business financing quickly and without the 'red-tape' associated with secured facilities.
Unsecured business loans provide greater flexibility, giving business owners the opportunity to quickly fund their company, in a hassle-free manner.
· Borrow between £1,000 and £500,000
· Receive quick funding in just 24 hours
· Repay in scheduled monthly instalments
· Short to medium repayment terms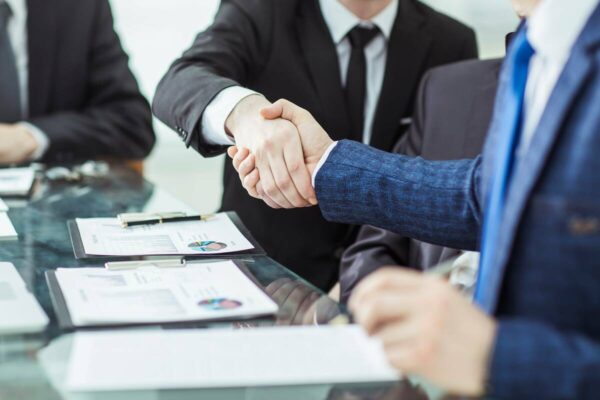 How do unsecured business loans work?
Unsecured business loans are borrowed by businesses and can be used for cash flow, growth and much more. The business is then expected to repay the loan and any interest (typically) monthly for a fixed period until the loan is paid off.
Our unsecured business loans have been designed with busy owners in mind. The process is simple, your application will be looked at by one of our account managers who will match you to the best lender for your business.
After being paired with a solution, we will organise the particulars of the application and secure acceptance. Once an acceptable solution has been agreed, the terms are presented to you with instructions on how to draw-down on the funds.
Most commercial lending solutions are fully digital, meaning you can access the sum of money in a matter of hours. During your borrowing term, you will make monthly repayments with a competitive interest rate until the loan is paid off in full.
Easy online application with little paperwork
No need for proposals or valuations of assets
Dedicated and experienced Account Manager to guide you through the process
Repayment terms that suit your business
What are the interest rates on unsecured loans?
Both SME Loans and the lenders that we work with have their own rates and unique terms. Factors that influence business loan rates include how long a business has been trading for, the monthly turnover of a business, and credit history.
As a credit broker, we work with lenders that can offer competitive business loan rates. Therefore, we will always try to match your business to a lender that can provide you with the finance you need at an affordable rate.
We also work on a 'rate for risk' model, meaning we can find solutions for businesses who have struggled to obtain credit elsewhere due to higher risk factors (such as poor credit). Such businesses can often obtain funding with alternate providers who price their offer according to risk.
Can I get an SME business loan if my business has been impacted by covid?
Yes, businesses can still apply for funding if they have been impacted by Covid-19 with a number of different solutions…
Applying for the recovery loan scheme.
As a commercial brokerage, SME Loans is currently able to introduce UK companies to lenders that have been accredited by the British Business Bank to provide the Recovery Loan Scheme. The recovery loan scheme is designed to help businesses that have been affected by Coronavirus. The scheme can provide facilities such as term loans, asset finance, overdrafts, and invoice finance. Business owners can learn more about this scheme by reading our product page which provides further details.
Alternative Funding Options
Our dedicated team of Account Managers understand funding like the back of their hands. In the current climate, it's important for brokers to understand the vast array of funding products available, in order to correctly advise businesses on the best funding solution for them.
Such solutions could include Merchant Cash Advance or Business Credit Card options to name a few. Every business is unique, therefore, we recommend speaking to a member of our team today so that we can best advise an appropriate solution – Contact Us.
Is my business eligible for an unsecured business loan?
At SME Loans, we work tirelessly to maintain our approval rate and ensure as many businesses as possible get the funding they need to continue to succeed. We treat each business individually, reading between the lines to find potential where traditional lending facilities won't.
All businesses strive for growth, which is why we work with lenders who place emphasis on the current strength of your business, overlooking any previous issues or shortfalls where they can. Our simple qualifying criteria:
· Registered in the UK
· Actively trading for a minimum of 6 months
· A minimum monthly turnover of £5,000
· Business owner is over the age of 18
See how an SME business loan could help your business
How can I apply for unsecured business finance?
Our application process has been designed to ensure an efficient, transparent service is provided to all clients. We understand that time is money for business owners, so we priorities a quick service that provides results.
If there's anything you're unsure of when making an application, feel free to give us a call on 01244 506279 and our team will be happy to help. To apply for an unsecured business loan:
Step 1: Click 'apply'. You will first be asked some basic details to verify your business. Please expect to disclose:
The amount you want to borrow
Average monthly card sales
Name & registered office of your business
Number of years trading
Step 2: Your application will then be directed further down the page, where you will be asked to fill in contact details, including your:
Title, first name and surname
Position in company
Email and phone number
Step 3: After you read and accept the terms and conditions to apply, you will be able to click 'get my quote'. From here, your application will be processed and reviewed by one of our commercial directors.
Step 4: Once your application has been reviewed by the lender we've matched you with, one of their dedicated account managers will be in touch to discuss the terms of your loan agreement. At this point you are welcome to ask the lender anything you are unsure about, including monthly repayments, to make sure there are no nasty surprises along the way.
Step 5: Carefully read through all the terms of the agreement, sign the relevant documentation and return it to the lender. You will then be able to access the money from your account in just 24 hours.
What are the benefits of unsecured business loans?
The main advantage of unsecured business loans is the ease and simplicity of the process. In addition, they offer more flexibility for business owners to invest in the business, unlike when receiving funding from investors.
· Funding is fast. Businesses can access working capital within as little as 24 hours. Comparatively it can take weeks or sometimes months to get a decision from Banks.
· Repayment plans are tailored. Make fixed monthly payments over a period of 1 to 6 years.
· We find great rates. We work with lenders who aim to keep the APR and amount you pay back as low as possible.
· No collateral is required. Keep your business assets safe in the event you default on payments.
· Funding for any purpose. The choice is yours, use your loan how you see fit.
How much business loan can I get in the UK?
We can offer unsecured business loans in the UK between £1,000 and £500,000. The amount you are able to borrow will depend on how long you have been trading for, minimum monthly turnover, and your personal and business credit rating.
If you're unsure about how your business credit score works or how to improve your business credit score, then you can read our business credit score guide for further information.
Are unsecured business loans regulated by the FCA?
Responsible lending means everything to us. We are a credit broker, and the lenders we work with are authorised and regulated by the Financial Conduct Authority, which means that they upkeep the highest standard of lending practices for our clients.
Do I need to provide security for an unsecured business loan?
No. As the business loans are unsecured, you aren't required to secure the loan against an asset, unlike a secured loan. This means that you do not need to risk your assets. However, please be advised that the lender may require you to sign a personal guarantee.
What is a personal guarantee?
A personal guarantee is a legally binding signed document that agrees in the event your company defaults on the loan repayments, you will be personally liable for paying back the remaining debt to the lender. This guarantee exists to ensure the lender has a way of getting their money back if your business is unable to upkeep repayments.
How risky are personal guarantees?
Personal guarantees are normal and expected for unsecured loans. Signing a PG does not change the nature of the loan, it remains unsecured. However a personal guarantee should always be approached with caution. If you are satisfied with your business's financial situation and confident that you'll be able to pay back the loan repayments on time, then there is little need to worry.
What is commercial finance?
Commercial finance is the blanket term used to cover a variety of funding options for businesses. Secured and unsecured are the main categories for which commercial finance falls under. Secured finance requires the borrower to put up business assets as collateral for the loan. Unsecured requires no collateral.
The features of commercial finance include:
· Available for business, not consumer use
· Can be unsecured or secured over short, medium or long repayment terms
· Lent at an annual percentage rate (APR)
What are the types of commercial loans?
We offer a variety of commercial loans that are unsecured and hold huge benefits for businesses. By choosing to borrow through us, you will have access to a variety of finance options. These include:
For a more comprehensive list of the financial products that we can broker, make sure to check out our all products page.
Sole trader loans
Sole traders typically struggle to receive funding from traditional facilities because many lenders refuse to lend based on bank statements alone. We work with lenders that specialise in providing commercial loans to sole traders.
Startup loans
Like sole traders, startup companies struggle with approval from traditional lending facilities. Our startup loans help new businesses that have 6 months trading under their belt receive up to £500,000 in funding. There are no application or set up fees either, which means the amount paid is kept low.
Small business loans
Our loans for small businesses help support growth and expansion ventures. Each business owner is free to spend the money how they see fit. Because small business loans are offered over the short term, the funds are quick to access, and repayments only have to be made for a limited time.
Islamic finance
We work with Sharia-compliant financial institutions that are able to provide financial products that adhere to the rules of Islamic Finance.
Merchant Cash Advance
We work with specialist lenders that are able to provide Merchant Cash Advances to companies in the UK. This unique funding facility is suited for businesses that receive a high percentage of card payments. Common industries that apply for this form of funding include e-commerce companies, restaurants, retail shops, and hotels.
What are the benefits of commercial loans?
Commercial loans are versatile and give sole traders and limited companies a financial lifeline when they need it most. Each funding option comes with its own pros and cons, and it's important to be sure you will be able to repay the loan or finance before making any agreements. The benefits of commercial loans are:
Retain ownership of your business: Unlike receiving funding from venture capitalists, commercial loans allow you to keep 100% of your business shares, which means all decisions in the business are yours.
Keep business assets safe: If you choose unsecured commercial loans, you are not required to provide security for funding. Secured business loans come with the risk of losing your assets, so be sure to factor this in when making a decision.
Choose your repayment terms: Commercial finance can be offered over short, medium or long terms. This allows you to choose a product that suits your business needs best and pay back the money you owe comfortably.
Working capital when you need it: Running a business is costly. With limited cash reserves, commercial finance can provide you with the financial cushion needed to continue growth.
Frequently Asked Questions
Get the answers to all your questions about business loans here: