Thu, 17 Sep 2020 by James Green
Summary:
Learn how to start a business from scratch with SME Loans' essential guide to getting a small business loan.
We've collated some of our top articles to help new entrepreneurs who are looking to start a company, and want to learn more about what it take to transform an idea into a business.
This step-by-step guide to starting a business from scratch includes information on the differences between a sole trader and limited company, how to write a business plan, how to improve sales and much more.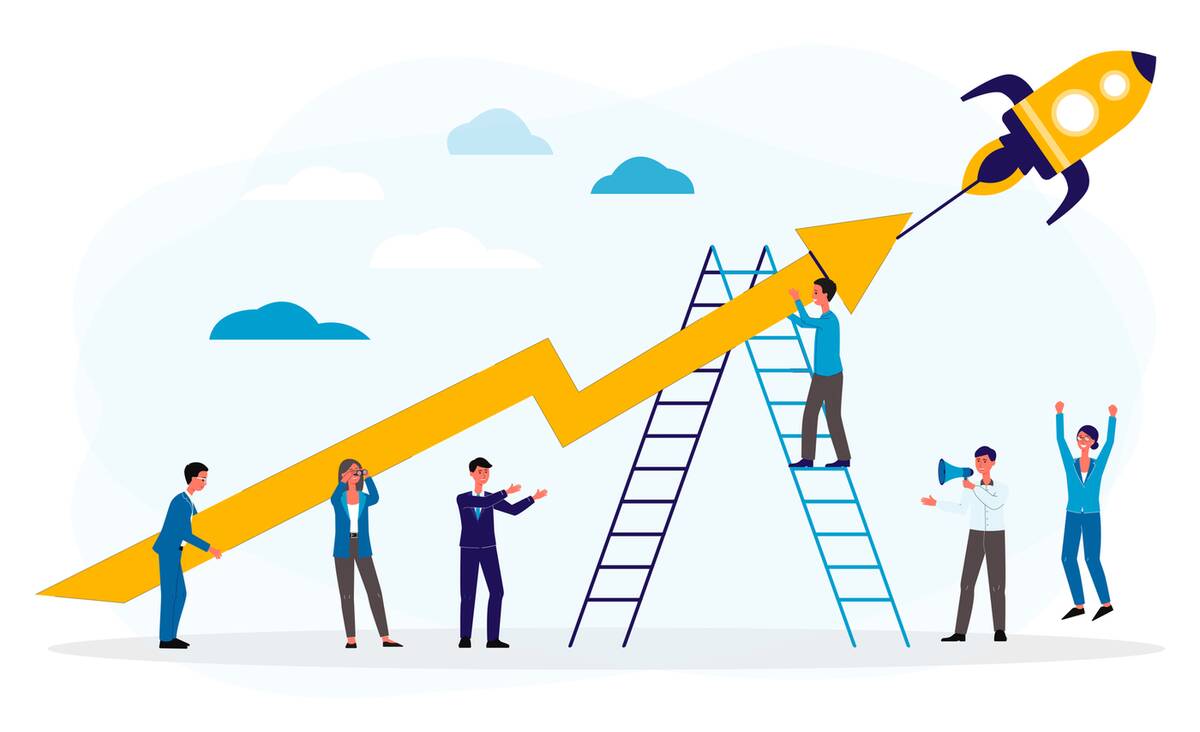 Sole Trader or Limited Company?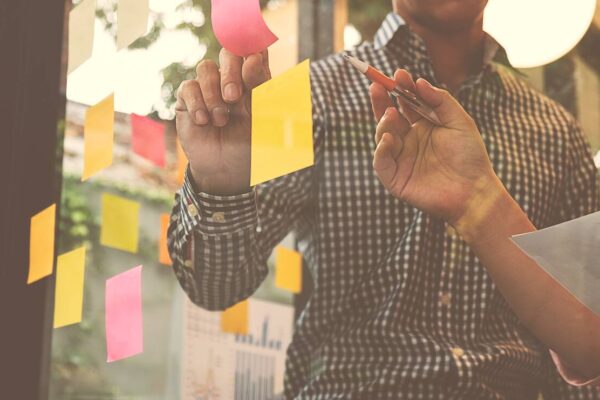 Before setting up a business, you need to decide whether you want to trade as a sole trader or as a limited company.
Sole trader: A sole trader is where a person runs their own business and has complete control and keeps all profits after tax. As a result, the sole trader is liable for any debts that the business accrues, which means that personal finances and assets are at risk.
Limited Company: A limited company is a private company which is registered with Companies House. A Limited Company may have multiple business owners. It also has limited liability, so should the business fall into debt, the owners are not fully liable, which protects their personal assets and finances.
Both business types have their pros and cons. Each entrepreneur should conduct their own research to better understand which business type is best suited to their business idea as well as the industry they're looking to enter.
In our guide, we compare and contrast, in detail, the key differences between sole traders and limited companies. We also look at how to set up both types of businesses, including where to register and how to get help setting up.
Make sure to check out our infographic which conveniently compares both business types over several key metrics, including tax, liability, ownership and securing funding.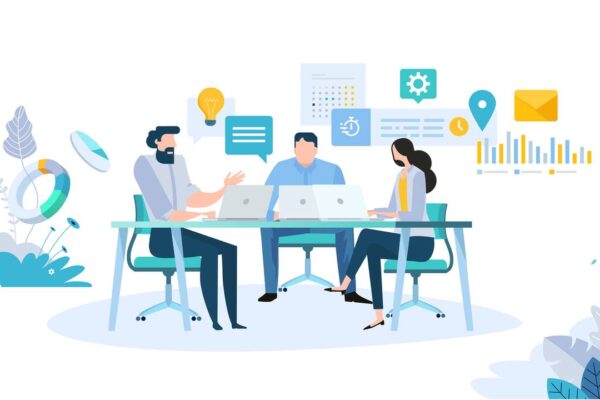 Once you have decided what business type to trade under, the next step is writing a business plan. Writing a business plan can be very time consuming, but is an essential part of starting a business.
Developing a business plan is essential because it shows whether your business idea is viable or not. It also helps consolidate your business idea and transform it into a workable business blueprint, preparing an individual to become a business owner.
The plan itself consists of lots of research. The core of a business plan should include:
Executive summary: A summary of what your new business is, including its goals and all the basic information about your startup. It should be short but tell the reader everything they need to know in brief.
Market research: Market research shows whether or not your business can function. It should include your potential customers, their demographics, their location and whether they would want to purchase your product.
Competitor research: You will need to understand the competition to see how it may impact your business. This includes finding ways to overcome possible challenges.
Business finances: Business finances are necessary to help determine whether your business idea is profitable or not.
Costs of running a business: Costs need to be accounted for as honestly as possible. It helps determine how much money you can charge for products.
Sales forecast: Sales forecast is needed to predict how many sales are expected within the first year of business. It may not be completely accurate, so you should always prepare for a worst-case scenario.
Cash flow forecast: A cash flow forecast predicts how much money will be coming in and out of the business. It reflects how well your business is doing and can inform whether or not your business will have any shortfalls in the future.
Our guide on writing a business plan covers each step in detail and also includes general advice to help you write your business plan should you get stuck.
Securing business financing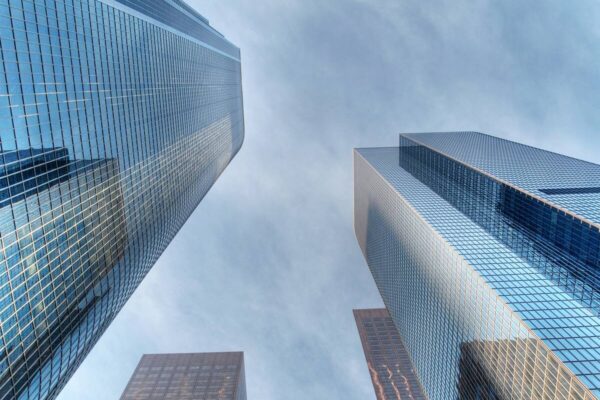 COVID-19 has been an unprecedented event and has left many businesses struggling across the UK in 2020. Despite financial options offered by the government, many companies are still struggling secure small business financing. This is especially true for startups who have seen a 46% increase in their applications for startup loans during the pandemic.
However, there are multiple sources of business loans for new businesses available. The alternative finance market has a number of incredibly useful products to help businesses find a solution. These sources of finance include:
Startup business loans
Limited company loans
Business credit cards
Invoice finance products
SME Loans has researched and assembled a variety of finance solutions to help new businesses navigate through COVID-19.
Checking and improving your business credit score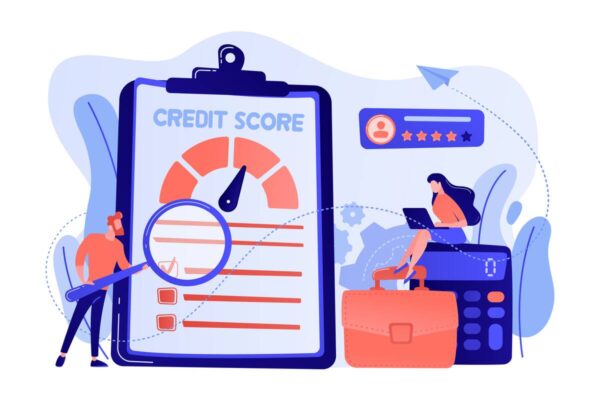 Having a good business credit score is incredibly important as it can help businesses secure financial products, such as a loan or business credit card. However, as a new business, it is unlikely that you will have a strong credit history. A thin credit history means that you may not be eligible for securing certain types of business finance.
However, it is not the end of the world. You can check your business credit score via a credit checker to gain a better understanding of how your business is perceived in the eyes of a lender. Checking your credit score can be crucial during the early stages of running a business. It alerts a business owner to whether they need to improve their business score and may show them what type of business finance is available, even with a poor credit rating.
In our article regarding business credit score, we run through how business owners can check their credit rating using credit checkers. Additionally, the article also offers useful tips on how to improve your credit score if you have bad credit to help business owners secure the business financing they deserve.
Which online business account is best?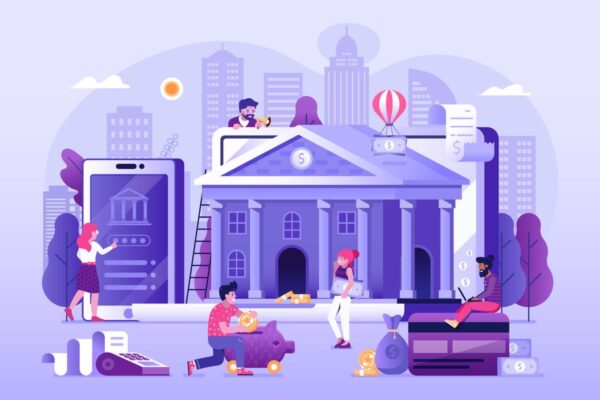 Online business banking has seen a substantial rise in the UK in the last decade. It is so popular that it is estimated that two-thirds of people now use online banking as their main source of banking in the UK.
In the last few years there has been an emergence of online finance institutions providing online business accounts. Big brands such as Tide, Starling Bank, and Revolut are going toe-to-toe with the traditional highstreet banks. Not only do they provide a quality service, but they're making banking easier for businesses and completely revolutionising the banking sector.
Our article digs deeper into online banking, as we look at the associated benefits of online-banking for UK businesses. We also compare several of the top business accounts on the market at the moment. We look at factors such as what COVID support the banks offer, payment, international money transfer, and the rewards that are offered.
Getting a small business loan – registering for VAT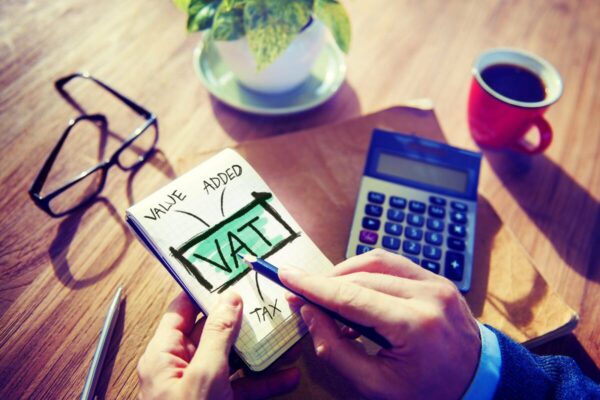 Registering for VAT can be confusing if you're new to running a business for the first time. With a little help, understanding how to register for VAT is actually quite simple.
There are three different rates of VAT.
Standard rate: The standard rate of VAT is currently at 20%. This is applied to most goods and services.
Reduced rate: The reduced rate of VAT is currently at 5%. This is applied to some goods and services.
Zero rate: The Zero rate of VAT is currently charged at 0%. This includes zero-rated goods and services such as children's clothes and most food.
VAT registration is compulsory if your business' VAT taxable turnover exceeds £85,000. You must register if you expect your business to earn over the £85,000 threshold in the next 30-days, or if your company has exceeded the £85,000 limit in the past 12 months.
Registration can take place online for most businesses via HMRC. You will have to provide details including turnover, business activity and bank details.
Late registration of VAT will require the business to pay what is owed from the point you should have registered. A penalty may also be implemented depending on the amount owed and how late the registration is.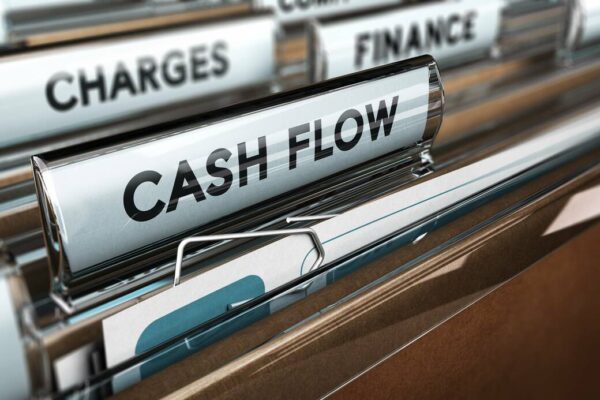 Cash flow is a strong indicator of how healthy your business is.
Positive Cash flow: Positive cash signals that more money is coming into your business than is going out. This shows that your business is healthy.
Negative cash flow: Negative cash flow means that less money is coming into the business, but more money is going out. This shows that your business is entering a danger zone, meaning your business could become overdrawn.
The best way to avoid having a negative cash flow is by carefully managing it. Managing your business' cash flow is vital to avoid a business going bust. Many startups struggle with controlling their cash flow during the early stages of their business. It is often because many expenses are being paid but not having the customer base to bring money into the business. Therefore, new entrepreneurs and startup business owners must know the basics of managing their cash flow.
Our article, 'The ultimate guide to managing cash flow', was written to aid startup entrepreneurs and offers 13 simple tips that will help your business manage its cash flow. These tips are designed to help your business remain healthy and to avoid becoming overdrawn, or going bust.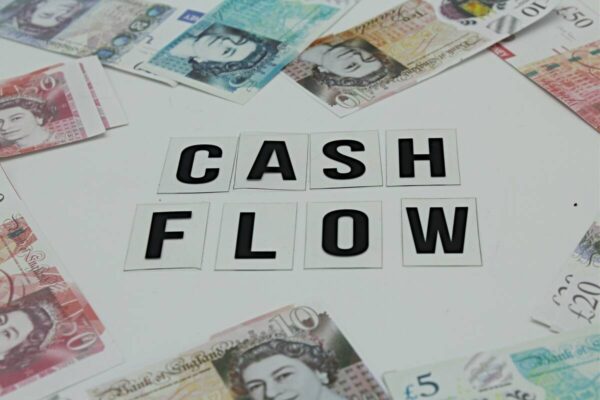 To accompany your guide to managing cash flow, we've also included an article regarding UK cash flow statistics to highlight how important managing cash flow is to a business. The article focuses on how late repayments are a key factor in businesses suffering from cash flow problems.
The article itself is an essential read and highlights the damaging effects that late invoice repayments can have on small businesses. In fact, 34% of SMEs have to rely on overdrafts due to late repayments from clients. The reality of late repayments is detailed further in the article with insights from Xero and advice from professionals on how to cope with cash flow problems.
It is a recommended read for any entrepreneur looking to start a business. It should help prepare new business owners for the reality of working with clients, especially larger enterprises, who are the biggest late payment culprits.
To read the article in full, click here.
Marketing for small businesses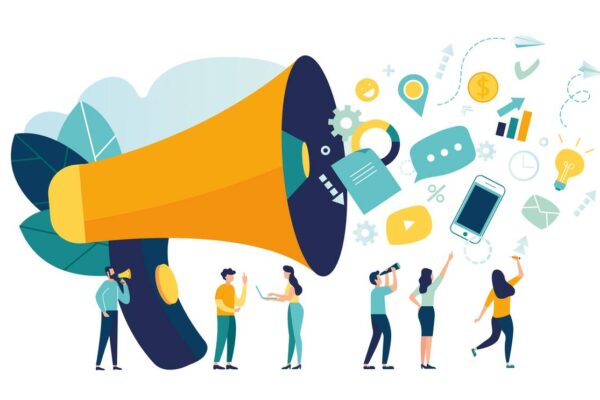 Marketing is key for a new business to develop its brand and also attract and retain new customers. During the pandemic, there was a substantial shift to online marketing as a result of many businesses having to close temporarily.
For any new business looking to make its way, online marketing is a necessity. It allows companies to interact directly with new customers via websites, social media and email. Furthermore, the analytics gained from customers can play a vital role in informing more traditional marketing techniques such as physical advertisements.
However, many small businesses are wary of marketing, especially as coronavirus has limited many businesses resources. Contrary to this, marketing has changed, and much of it can be done for a fairly reasonable price.
Our guide to marketing for small businesses covers online and
traditional marketing methods, as well as several useful ideas to help with your marketing campaign. Finally, we look at some of the best tools for branding, online marketing, social media marketing, and email marketing.
Top online tools for small businesses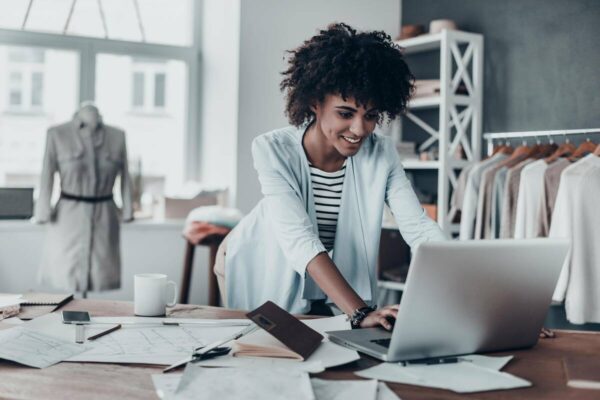 Online tools are incredibly useful for your business running more efficiently. As a new business owner, you may not have the resources required to hire lots of staff. It often means that you will be responsible for a lot of the additional work that comes with running a business, such as administration and accounting.
In the last few years, there has been an increase in online tools being developed to help businesses become productive. The tools are generally affordable for startups and small businesses, and can help with:
Accounting
Calendar management
Process management
Human resources
Recruitment
Communication
Utilising these tools can have a positive impact on your business' productivity. Online tools can speed up the process of essential administration tasks, which leaves you more time to focus on your business. Furthermore, they cover necessary areas of business at a fraction of the price of hiring someone to fulfil that role.
If you require further guidance on choosing the right online tools to help your business, make sure to read through our online blog.
Business books for entrepreneurs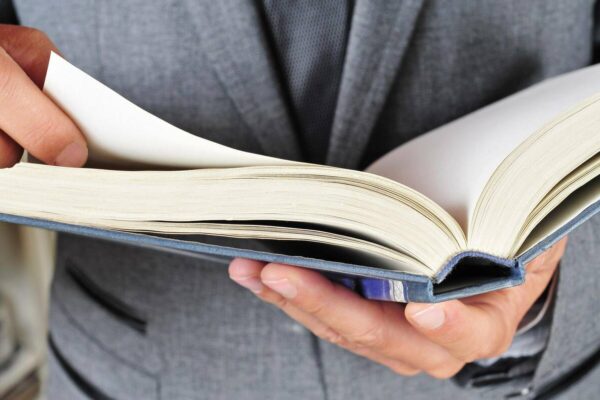 Any good entrepreneur should always be reading, whether its industry-related books, newspaper articles, online blogs, or even industry leaders on Twitter. Many entrepreneurs and business leaders credit reading as a part of their success, such as Elon Musk, Bill Gates, and Mark Zuckerburg. Reading allows entrepreneurs to stay up to date with industry best practices and also helps with inspiration.
The only issue with business books is that it's a very saturated market. Many people are offering business advice, and finding the right book that is both captivating and relevant to your industry can be a struggle.
That's why we've hand-selected five books that are relevant to any industry and are an excellent source of information for any entrepreneur. Written by business leaders, our chosen books were designed to help inspire new ideas to help businesses grow.
Improving sales for your small business during COVID-19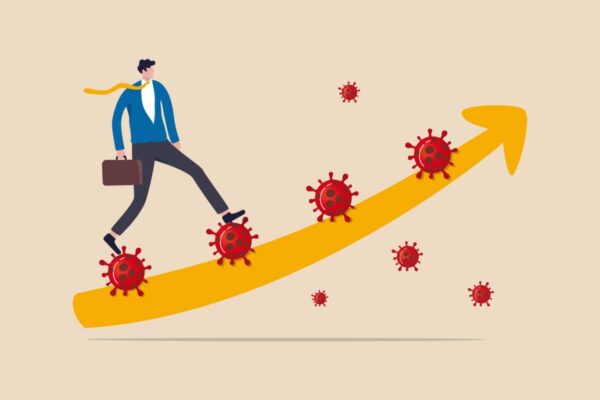 As previously mentioned, COVID-19 has impacted SMEs globally and left many sales teams facing challenges. Obvious challenges include a reduction in customers and working from home, which has led to problems with communication and productivity.
The nature of the pandemic means that nobody is genuinely sure when a return to normality will eventually occur. Therefore, businesses must adapt to the current situation as quickly as possible, so they can keep functioning and not get caught out trying to predict where the pandemic is heading.
Businesses will need to keep communicating with their customers, prepare for continually working from home for the long-term and also adopt digital ways of marketing and sales. It includes utilising software such as:
Content Relationship Management (CRM) software
Website building tools
Contract lifecycle management (CLM) software
All of these points are covered in our article to help businesses improve their sales during COVID-19.
Frequently Asked Questions
---
Starting a business can be very time consuming and a bit confusing to new entrepreneurs. It involves a business idea, what business type is best for your business idea, and a thoroughly researched business plan. If you're interested in starting a business, please check out our step-by-step guide.
We've put together a guide which is suitable for both inexperienced and experienced entrepreneurs.
If you have a business idea and want to set up a business, the first place to start is deciding how your business will trade. You need to decipher whether your business idea is better suited to trading as a sole trader or as a limited company. Following that, you will need to develop a business plan. It involves lots of research and time, but is essential to starting a business.
Our guide shows you the difference between a sole trader and limited company, as well as the essentials required for writing a business plan.
There are many reasons why someone may choose to start a small business. Some people aspire to run a business from an early age, others have a great business idea and have spotted a gap in the market, and some people simply prefer being their own boss. Starting a company and choosing to get a small business loan, is ultimately down to the entrepreneur.