Business Loans Wales up to £500K
Business loans and funding solutions for Welsh businesses
Access £1,000 – £500,000 in just 24 hours
RUNNING A BUSINESS IN WALES
Information For Welsh Businesses
Part of the UK, Wales is a country that has retained its unique cultural identity. An officially bilingual nation, Wales is rich in culture and natural resources, making it a desirable place to live, study and work in.
In 2017, the total number of active businesses in Wales was 102,890. Business birth rates are above the average of the UK at 13.7% compared to 13.1%. What's more, the 5-year survival rate for enterprises born in 2012 and still active in 2017 in Wales was 44%, again above the UK average.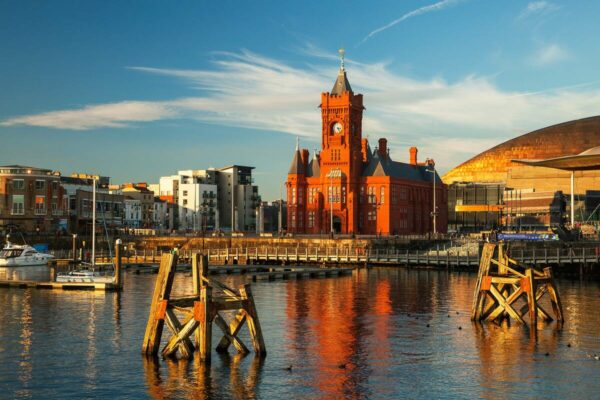 Over the last couple of centuries, Wales has transformed from a predominantly agricultural nation, to heavily industrial, through to post-industrial. In the 1920s, over 40% of the working male population worked in heavy industry.
Cardiff
Cardiff is Wales capital and largest city. Once the largest coal exporting port in the world, it is now the principle finance and business centre in the country, accounting for 20% of Welsh GDP. A main vehicle of growth for the Welsh economy, Cardiff is a tourist centre and ranks 6th in the world for National Geographic's Alternative Tourist Destinations.
The city has seen major development over the years – from Wales Millennium Centre to the Senedd Building for the Welsh Assembly – Cardiff is a hub for government, business, higher education, media and culture.
Wales is well-connected and offers easy access to the rest of the UKs business hubs. You can get to London in just 2 hours from Cardiff, and just over 3 hours from Wrexham. Cardiff airport offers over fifty routes to key international destinations, including Dublin, Paris and Amsterdam.
In 2018, Lloyds named Cardiff the 'UK's Talent Capital', and for good reason! Wales is full of tech graduates brimming with ambition. The National Software Academy enables its students to work on live industry projects one day a week.
The Welsh Government has played a huge part in strengthening the economy. Since 2011, their funding has supported over 185,000 across Wales and pushed unemployment to its lowest level.
Resources For Entrepreneurs In Wales
An initiative that provides free support for people over the age of 50 who want to set up a business in Wales.
Helps younger people under the age of 25 start their own business, provides advice from entrepreneurs who have already done it.
A free service providing impartial support to people starting, running and growing a business in Wales. Business Wales has regional centres across the country, and they offer workshops, online and face to face support.
BUSINESS LOANS WALES
Applying For Business Finance
Here at SME Loans we can provide finance to businesses in Wales through: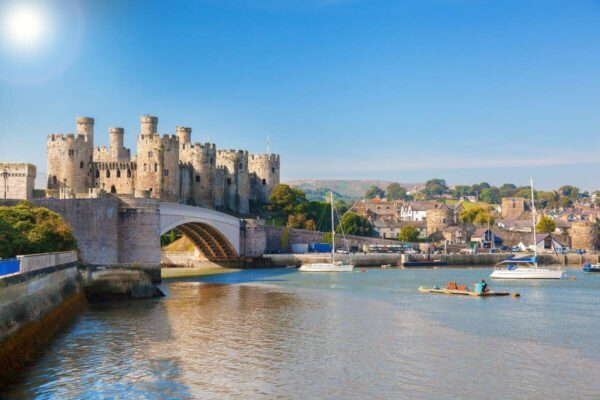 Am I eligible for business loans in Wales?
For Welsh businesses, our simple requirements are as follows:
For a business loan, a minimum monthly turnover of £5,000
For merchant cash advance, minimum monthly average card sales of £5,000
Actively trading for 6 months
Business owner / director is over the age of 18
How to apply for business loans Wales?
Step 1:
Complete our 1-2-page online application form. As well as being asked for your personal information, we will also ask some basic details to verify your business. Please expect to disclose:
The amount you want to borrow
Average monthly card sales
Name and address of your business
Number of years trading
Step 2:
Within hours of submitting your application form you will be matched by us to the most suitable lender for your business, and you will receive the lender's full terms of agreement regarding your startup loan.
Step 3:
Once you have carefully read through the lender's terms, you will need to sign and agree to them. After the agreement has been returned to your lender, the loan amount will be deposited to your account within just 48 hours.
There's no need to be intimidated by SME Loans application process, we're on hand to guide you through it. If you want to find out more about whether your business is eligible to apply for finance, please get in touch at 01244 506279.
Our business loans Wales one of the quickest and easiest finance products to apply for, providing unsecured funding to help your business grow. Apply today.