Business Loans Manchester From £1,000 – £500K
Finance products for businesses in Greater Manchester and the North West
Access £1,000 – £500,000 in just 24 hours
Everything You Need To Know:
---
RUNNING A BUSINESS IN MANCHESTER
Manchester's Startup Scene
"Manchester is the commercial and retail capital of the north-west of England with the UK's second largest economy." – Manchester Business Park
A hub for businesses, Manchester is home to a thriving tech scene and great transport links to the rest of the UK. Situated in the city is the University of Manchester Innovation Centre (UMIC). Founded to develop and support startups and small businesses, the building offers considerable office and lab space, as well as conference and event facilities for local businesses.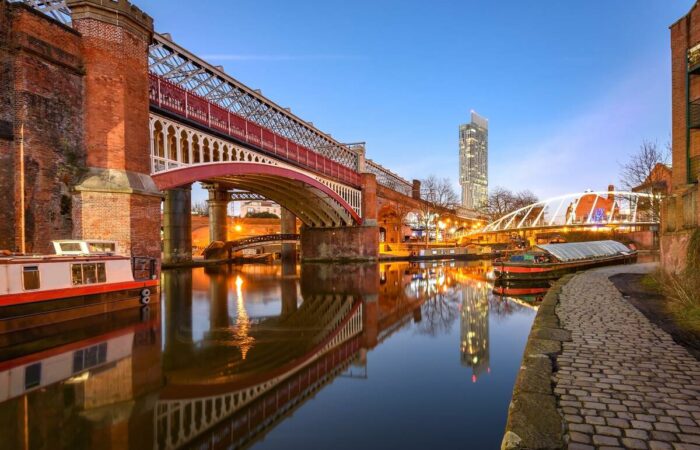 Transport Infrastructure In Manchester
The city hosts enviable transport links, and is described as the UK's Gateway to the North. It is the city in the UK that is least car dependent, owing to its impressive public transport links. Manchester Airport is the third largest airport in the UK and has over 350 flights leaving from it a day.
Huge plans are in stall for Manchester Airport, which is looking at an £800 million expansion to be finished between 2025 and 2027. Businesses can also benefit from easy access to London in just over two hours by train, or four hours by car on the M60.
Train times to Manchester from:
London – 2hrs 7mins
Edinburgh – 3hrs 15mins
Birmingham – 1hr 28mins
Manchester Airport – 14mins
Liverpool – 34mins
Sheffield – 52mins
Newcastle – 2hrs 25mins
York – 1hr 20mins
Office Space For Businesses
With plans to turn Manchester into the Shoreditch of the North, Manchester boasts the largest startup rate of all cities in the North West. Never short of graduates seeking work, Manchester has five universities in the area, including the University of Manchester and University of Salford, making the student population stand out at over 100,000.
Low cost office space can be found in the city's business district and parks, including:
Running A Business In Manchester
When asked why business owners enjoy running their ventures in Manchester, the number one reason came out as the ability to collaborate with other like-minded business owners. Manchester boasts various support and initiatives for its city's budding entrepreneurs.
The Manchester Youth Market encourages 16 – 30 year old students and residents to go ahead and turn their entrepreneurial dreams into reality. The scheme offers training and development, real life trading opportunities and the chance to become part of a community of aspiring entrepreneurs.
Our research shows that the North West is home to several potential business owners, 63% of employees in the North West WANT to be self-employed. They are motivated mostly by the prospect of earning more money, working flexible hours and being able to be their own boss.
Sadly, 36% of the North West's aspiring entrepreneurs don't believe they'll achieve their business dreams. The most prevalent reasons for not setting up were:
Not being able to afford to set up financially
Being too scared to quit their current job
Not being confident enough in their business idea
NORTH WEST BUSINESS FINANCE
Financial Support for SMEs
Access to funding remains an issue for businesses in Manchester and across the UK. Startups and SMEs in particular will often find themselves in need of financial support to cover costs, manage cash flow, pay for expenses and fund larger business ventures, such as expansion. Luckily, there are more and more funding sources becoming available for Manchester-based businesses.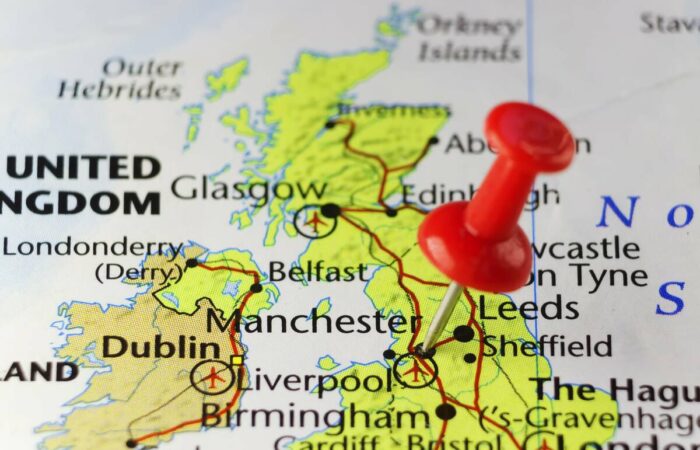 As alternative finance providers, we can help businesses in Manchester obtain unsecured business funding through business loans, or the innovative product merchant cash advance. With business loans Manchester, businesses can receive between £1,000 and £500,000 in cash up front, paying back the money in monthly installments over a pre-agreed repayment period with interest.
Suiting seasonal businesses and businesses with irregular cash flow, a merchant cash advance provides as an advance on the revenue a business is predicted to generate through future debit and credit card sales. With SME Loans, businesses can receive between £5,000 and £500,000.
The LEADER scheme is part of the Rural Development Programme for England. The scheme's aim is to create jobs to help businesses grow, and it offers grants for small to medium sized rural businesses in Heywood, Norden, Whitworth and the surrounding areas.
Part funded by the European Regional Development Fund, Innovation Vouchers from the Business Growth Hub enable small and medium-sized enterprises in Greater Manchester to apply for funding up to £5,000, to access expertise and specialist facilities that can help with the development of innovative products or services.
BUSINESS LOANS MANCHESTER
Applying For Business Finance
At SME Loans we know how frustrating it can be trying to attain external funding. For this reason, our team of dedicated account managers work tirelessly to maintain our impressive approval rate and ensure as many businesses as possible get the funding they need to continue to succeed.
Am I eligible for business loans in Manchester?
For businesses in Manchester, our requirements for application are:
For businesses interested in a business loan: a minimum monthly turnover of £5,000
For businesses interested in a merchant cash advance: minimum monthly average card sales of £5,000
Actively trading for 6 months
Business owner / director is over the age of 18
How to apply for business loans in Manchester
Step 1:
Complete SME Loans 1-2-page online application form. As well as being asked for your personal credentials, we will also ask some basic details to verify your business. Please expect to disclose:
Name of your business
Number of years trading
The amount you want to borrow
Average monthly card sales
Step 2:
Within just hours of submitting your application form we will match you to the most suitable lender for your business, and you will receive the lender's full terms of agreement regarding your business loan or merchant cash advance.
Step 3:
Once you have carefully read through the lender's terms, you will need to sign and agree to them. After the agreement has been returned to your lender, the loan amount will be deposited to your account within just 48 hours.
Our business loans Manchester are one of the quickest, easiest ways of accessing funding to help a business grow. There's no need to be intimidated by SME Loans application process, we're on hand to guide you through it. If you want to find out more about whether your business is eligible to apply for finance, please get in touch at 01244 506279.