Restaurant Loans – Business Financing for Restaurants
Award Winning Business Loans For The Food Industry
Access Our Quick Finance Options Today…
Everything You Need To Know:
CAFÉ & RESTAURANT SECTOR
The Food Service Industry
In 2018, the UK food service industry was worth an estimated £21.3 billion. An industry that employs over 565,976 people, it is the 4th largest employer in the UK. What's more, consumer expenditure on restaurants and cafes is growing, marked at over £89.5 billion end of 2018.
There has been an explosion of creativity and innovative ideas being brought to the table, and cities across the UK continue to benefit from thriving restaurant scenes.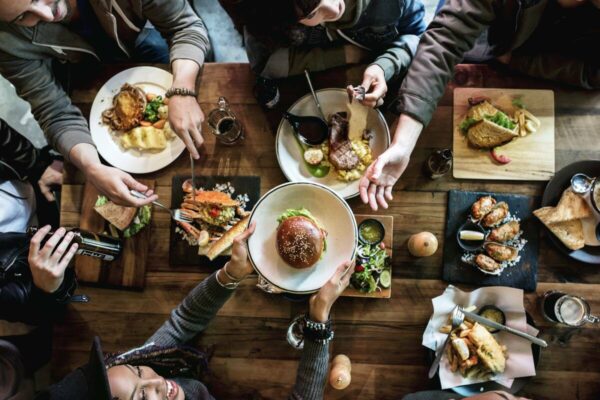 Though challenging, owning a café or restaurant is an exciting and creative way to make a living. Food is one of the few things in this world that brings people together, and the diversity of cuisines makes the restaurant sector an innovate space to work in and be a part of.
Great restaurants are full of customers ready to spend money in return for delicious food and drink! If you manage to impress, you'll undoubtedly benefit from customer retention and can then grow your business into a reputable, local foodie haven.
Despite the advantages of running a restaurant, fundamental issues continue to disrupt the food service sector. The market is described as oversaturated, and too much competition has resulted in large increase in numbers of restaurant closures across the UK. A second problem is the uncertainties surrounding Brexit.
Director of Duff & Phelps Jimmy Saunders, states the imperative need for businesses to focus on quality food, expansion through demand-driven growth and investment in infrastructure to remain competitive in 2019.
Commenting on Brexit, Jimmy states "while the vote to leave the EU may have been cited by some business owners as a primary cause of failure, it is unlikely that it has led directly to the collapse of many restaurant businesses."
"Rather more likely is that economic concerns and general uncertainty, among both business owners and consumers, is leading to declining consumer spending – a trend that is almost certain to sharpen in the lead up to Britain's departure from the EU.
"The more tangible impact of Brexit on the restaurant trade is the availability of staff. EU citizens make up a  significant proportion of restaurant staff, and trade body UK Hospitality has already expressed concerns that a significant reduction in EU migrant workers will severely impact staffing levels in the sector."
"Again, this is only likely to worsen in the run-up to, and after, Brexit. Add in rising wage costs due to the uplift in the national minimum wage and it is clear that staffing will be one of the biggest headaches of 2019 for restaurant operators."
LOANS FOR RESTAURANTS & CAFÉS
Restaurant Loans – Food For Thought
Restaurants and cafes are becoming the focal point of the High Street as retail moves to e-commerce and online. We don't think there has ever been as good a time to focus on the  food business industry. So, we're committed to helping restaurants and cafes like yours to grow.
Our unsecured business loans are often used to fund expansion, obtain new premises, purchase new kitchen equipment or even to cover those hard to swallow unexpected expenses that crop up all too frequently.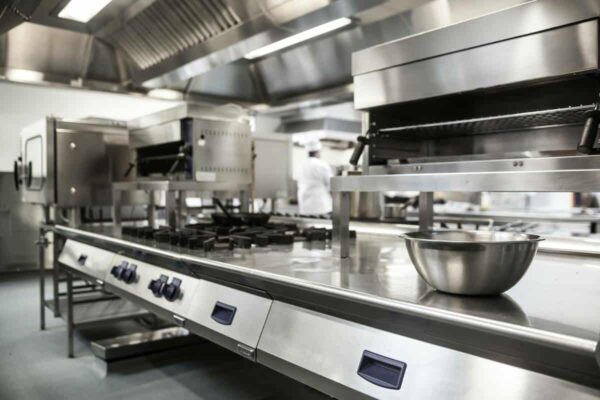 As with bars and pubs, luckily for the restaurant sector, it's relatively easy to acquire external funding. Both traditional and alternative lenders recognise the potential in growing restaurants, which means they're keen to lend to these business types. Setting up a restaurant is both an ambitious and tough undertaking, thorough knowledge of all aspects of the industry is required to truly succeed.
There are several costs you will need to be able to meet in years 1 and 2, basic expenses include:
Public liability insurance
Restaurant lease
Buying and refurbishing restaurant premises
Purchase of kitchen equipment
Staff recruitment, including uniforms and tools
Furniture and fittings
Food and beverage stock
Website build, development and design costs
Branding, advertising and marketing
Table booking software, phone lines for reservations
Payment systems / card terminal providers
Working capital to keep the business running
In this increasingly expensive business environment, SME Loans is on hand to help cafes and restaurants in need extra finance to meet climbing costs. Our funding options have helped several business owners like yourself to succeed. Make 2019 your year and consider an unsecured business loan or merchant cash advance.
Business Loans For Restaurants & Cafés
Both our café loans and restaurant loans offer business owners unsecured funding between £1,000 and £500,000. You can easily apply to receive an amount of your choice in full upfront, making monthly repayments with interest over a period of 1 to 5 years. Our restaurant loans are designed with busy restaurant owners in mind, and our flexible repayment plans allow you to get the most out of your loan while keeping extra costs at an all time low.
Because our loans are unsecured, you don't have to worry about offering valuable business collateral as security against the loan. Instead, you may be asked by a lender for a personal guarantee. This personal guarantee is a legally binding agreement that in the unfortunate event your café or restaurant defaults on loan repayments, you as the business owner become personally liable for paying back the money. Whilst this may sound like a scary risk, if your confident in your business' ability to upkeep payments – there's little need to worry.
Eligibility Requirements:
Registered and trading in the UK
Business owner over the age of 18
Business must be at least 6 months old
Minimum monthly turnover of £5,000
Merchant Cash Advance For Cafés & Restaurants
Differing to business loans, a merchant cash advance is an advance on the money your restaurant is predicted to make in future debit and credit card transactions. After receiving an instant cash injection, you are then expected to make repayments via a pre-agreed, small percentage of customer card sales.
Businesses can access between £5,000 and £500,000 with this product. The merchant cash advance is a perfect funding solution to café and restaurant business owners, repayments are always nicely in sync with your business' cash flow – making repayments easy to manage each month.
Eligibility Requirements:
Registered and trading in the UK
Business owner over the age of 18
Business must be at least 6 months old
Average monthly card sales must total £5,000 minimum
Applying For Café Or Restaurant Finance
SME Loans application process has been designed to help busy business owners access finance quickly. Our hassle-free application should only take a few minutes and can be completed entirely online. Applying for business finance may at first feel intimidating, so if there's anything you're unsure about our business account managers are more than happy to help – give us a call on 01244 506279.
Step 1:
Click to apply now. Because we have a panel of expert lenders, we will need more information about your restaurant business to ensure we match you to the lender most suitable. You will be asked to disclose:
The name of your business
The number of years trading
The type of business
Average monthly card sales or turnover
The amount you're looking to borrow to fund your café or restaurant
Step 2:
Expect to be redirected further down the page. We will also want to find out more about you as the business owner, so please be ready to tell us:
Your title, first name and surname
Position in the business
Contact details
Step 3:
It's important that you read through our terms and conditions before clicking to 'get my quote'. From here, one of our account managers will make a start on finding you a lender to offer finance.
Step 4:
Your account manager will be in touch via phone and email to discuss the terms of your advance or loan agreement – please expect a call on the number you've provided.
Step 5:
Carefully read through the provided terms and agreement, signing any relevant documentation before returning it to the lender. Once the agreement has gone through, you will be able to access money in your account within 48 hours.
RESTAURANT LOAN FAQS
Frequently Asked Questions
If you're still unsure about whether or not to apply for restaurant loans, then make sure to
check out our FAQs below where we've answered some popular questions we're asked.
A restaurant loan is a form of business finance which specialises in funding businesses in the food service industry, such as cafés and restaurants. Often the loan is applied for helping the restaurant purchase new kitchen equipment, refurbishing the restaurant or managing cash flow during quieter periods of trading.
If you're the owner of a restaurant or café and are seeking finance for your business, then you can apply for a loan at SME Loans. Simply fill out the online application form. You'll need to:
Decide on how much to borrow.

Basic information about your business.

Personal information and contact details.

Submit your application
Shortly after you've submitted your application, we'll be in touch with you to discuss the finance that's available to you and if we require any documents. We'll also be happy to answer any queries you have about taking out a loan.
The restaurant industry is very competitive so we understand that sometimes finance is needed to help your business perform to the best it possibly can. At SME Loans we work with a variety of lenders who are able to offer loans that are tailored to your business. Applications can be completed quickly and there are no fees charged to apply with us.