Meet Amber Renae: The Digital Entrepreneur
Who Will Help You Become A #BossBabe
Tue, 12 Feb 2019 by Liz Rosling
Amber Renae is a digital entrepreneur who has created a successful e-learning platform for those who want to set up and scale their business. With an emphasis on list building, content creation, social media ads, and automating your income through marketing funnels, Amber's company helps businesses grow.
The Freedom Funnels course is about getting quantifiable results in the form of increasing your revenue, time, and quality of life. Amber provides live coaching and accountability calls throughout the course, as well as many other amazing bonuses to help launch and scale your very own freedom-based, online lifestyle business. You can join Amber's 10-Week Online Group Coaching and Mentorship Program by signing up here.
Having founded three successful, 6-figure businesses so far, we chatted to Amber, one of our #WomenInSMEs, about her experience to date.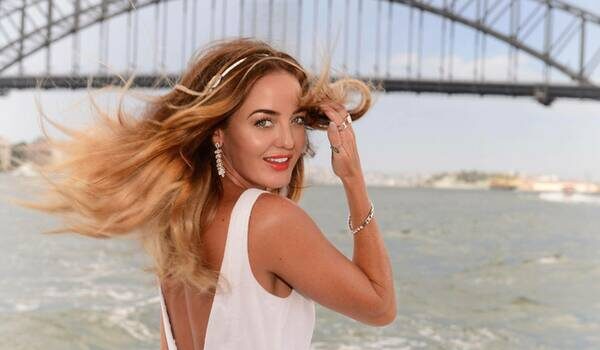 1. Hi Amber! To start things off, can you tell us about your journey as an entrepreneur?
My entrepreneurial journey is a bit of a rocky one! I turned away from a solid, stable, high-paying career as a civil engineer to chase my dreams of working in the fashion industry. I started a successful fashion line business which unfortunately went bankrupt due to a manufacturing error. I was then diagnosed with cancer, ulcers and was on anti-depressants. After recovering from this, I then launched another business as a fashion stylist and went on to secure two of the best positions in the country, only to lose both roles within weeks due to the GFC, and was left with nothing once again.
This led me to begin the journey I'm on now, with my third business where I educate hundreds of people across the globe as a digital entrepreneur and work from anywhere in the world.
2. Wow, that's seriously impressive, it's inspiring to hear that you've overcome obstacles and had such a successful career. In terms of Amber Renae Inc. what have been your main challenges and successes?
Some of my greatest successes to date is that I turned over 6 figures in the first year of this business, excelling in areas of digital media, leadership and entrepreneurship. And have recently done my first 6-figure month. Whilst the income is great, what's even better is that I'm always getting emails and feedback from my students telling me how I've changed their life, helped them truly shine, and have given them more confidence.
Another success is the fact that I can work from anywhere, have a total time, location and financial freedom and chase endless summers.
Some challenges I've had to overcome was cash flow and it was tough – as it always is. As a creative, it's typically the last thing we're interested in focusing on. We want to do all the creative stuff, but accounting and book keeping is far from fun in my opinion!
3. Congrats on your first 6-figure month, that's an amazing achievement! What would your biggest piece of advice to female entrepreneurs just starting out in business be?
Upcoming entrepreneurs need to be able to withstand difficulties and disaster, because entrepreneurship is fraught with both! You need to develop a high pain tolerance and train yourself to become exceptionally resilient. I see so many people starting their businesses only to get one or two knock-backs then deciding it's all too hard! I've had more disappointment, rejection and knock-backs than the average person has had hot lunches. The reason why I've achieved this success is purely because I've gotten up just one more time than my competitors did.
4. Thanks Amber that's great, lastly – why were you drawn to the campaign, can you offer a comment on why you think it's important?
I'm a successful female business owner and I believe it's important to empower my peers on life skills they need for their future careers. I also want to enlighten them with the importance of mindfulness and self-confidence. I love helping entrepreneurs and small business owners take their businesses to the next level, and inspiring women to re-discover their 'wow' factor and live a #LaptopLifestyle.
Connect With Amber Renae Inc.
• Instagram: @theamberrenae
• Facebook: The Amber Renae
• Twitter: @amberrenae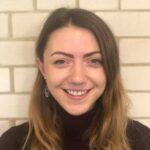 About Liz Rosling
Liz is a business finance specialist, responsible for publishing relevant industry insight for SME Loans. Also an author at StartUp Mindset, Liz uses her years of experience in the financial services sector, to equip small business owners with the guidance and expertise they need to realise their full potential. Stay up to date with Liz through LinkedIn and Twitter. You can drop her an email at liz.rosling@dojono.com.