Business Equipment Financing up to £500,000
Secure an equipment loan for your business today
Heavy machinery, equipment, vehicles and more
What is business equipment financing?
Business equipment financing is a type of business finance that provides companies with the required capital to purchase equipment and grow their business. This can include the purchase of heavy machinery, vehicles, computers and any other type of expensive office equipment.
When you choose business equipment financing, your company will receive the necessary funds to secure business equipment. In return, you will be required to pay back the loan with interest in scheduled monthly repayments.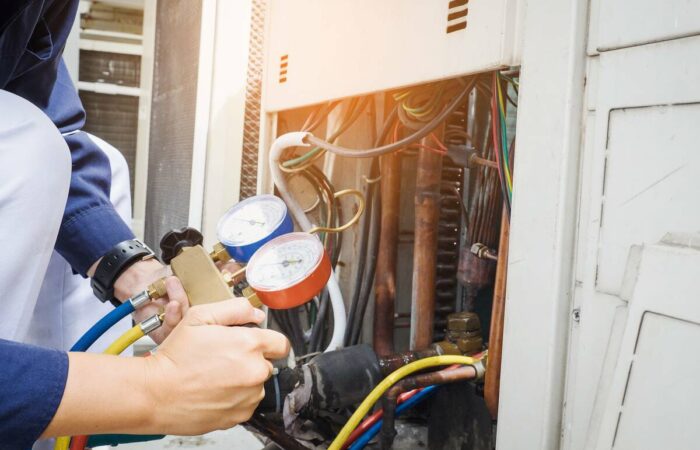 Why do businesses need equipment loans?
Equipment needs to be replaced and updated regularly. As technology continues to progress, business owners need to keep up with these advancements to avoid falling behind the times.
Equipment loans allow entrepreneurs to keep their assets up to date and their businesses on top of their game.
How often do businesses need to consider equipment financing?
A large majority of companies are reliant on equipment. In order to help keep their cash flow steady and business operations running smoothly, entrepreneurs will likely consider equipment leasing at some point in their careers.
Equipment financing enables you to afford to replace and update your equipment every few years, should you wish to do so.
What are the most viable business equipment financing options?
Finding the right equipment financing for you will ultimately depend on the type of business you manage. With that in mind, let's consider several practical ways to finance equipment:
·   Business equipment loans: Best for UK SMEs looking for a quick, straightforward way to receive business equipment financing.
·   Hire purchase: A good option for businesses who don't mind using the equipment on a hire basis until all payments have been made.
·   Operating lease: Equipment leasing is the ideal finance solution for businesses that require equipment on a short-term basis.
·   Merchant cash advance: A funding product that best suits businesses that take the majority of their payments via credit or debit card transactions.
·   Business credit card: Easy for businesses already familiar with using and paying off a credit card efficiently.
·   Asset finance: The lender finances the physical equipment or asset. The business will then repay a regular sum of money to the lender. The equipment will become the property of the business over time, depending on the arrangement.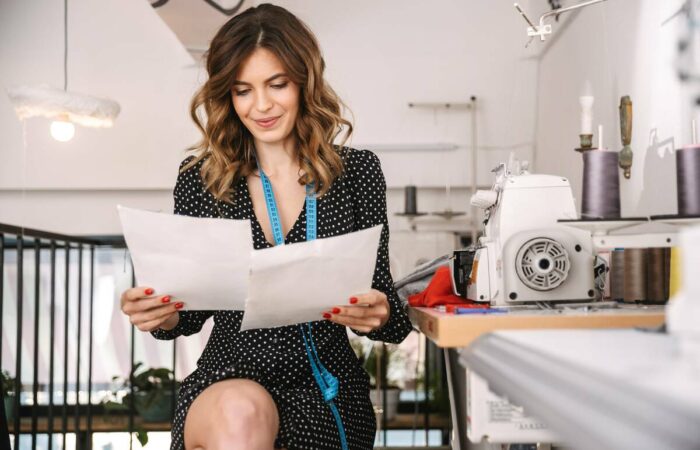 Why is it difficult for businesses to raise enough capital to fix equipment and purchase assets?
Buying new appliances, and even making repairs to old ones, can cost your business a substantial amount. For startups and small businesses, in particular, this cost can be exceedingly difficult to afford upfront. With that being said, it is generally a cost that cannot be skimped on, as good quality, reliable equipment is essential to every business.
Certain types of equipment need to be updated frequently. This is particularly true for businesses in industries that use heavy machinery daily.
Emergencies like unexpected breakages can occur even to equipment of the very highest quality. As a result, the cost of equipment can be potentially difficult to budget for, particularly for small businesses with limited cash flow.
What is a business equipment loan?
A business equipment loan is an unsecured finance option used to help businesses purchase expensive and technical work equipment. Businesses will use this loan to help purchase, lease or repair equipment that is imperative to their manufacturing and production process.
Without ample cash for equipment management, it can be difficult to maintain business growth.
·   An unsecured business equipment loan can provide funding between £1,000 – £500k
·   Make regular payments in fixed monthly instalments at a small, pre-agreed interest rate
·   Equipment loans can cover anything from specialist machinery to catering supplies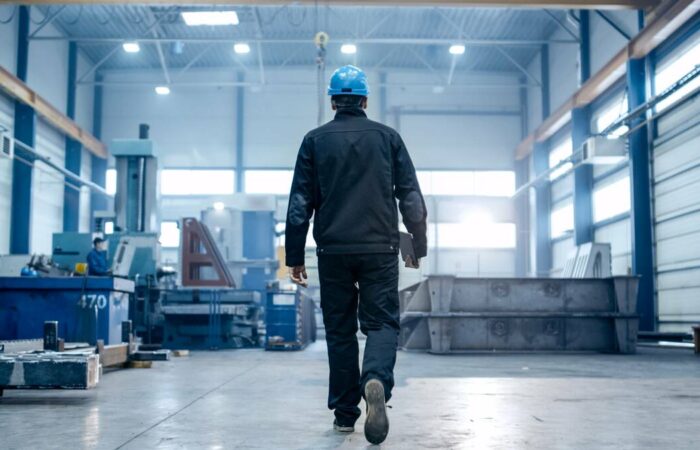 How long can you finance equipment?
The funding timeline for an equipment loan will depend on the cost of the machinery you are looking to purchase. When you choose our unsecured business loans, we'll provide you with the opportunity to finance equipment for a period of 1-3 years.
What are the benefits of business equipment financing?
There are many benefits that come with choosing business equipment financing, including it being a more flexible form of finance. It can also improve cash flow and provide a company with better purchasing opportunities. Furthermore, it's often quickly approved and, in some cases, is tax deductible. However, you should check this with your lender or credit broker.
There are so many benefits of choosing to finance equipment for your business, including:
·   Flexible finance: A convenient solution to obtaining equipment whilst sticking to your business' budget. You can choose how much you want to borrow, and for how long.
·   Improved cash flow: By choosing business equipment finance, you can preserve a large amount of working capital for the daily necessities of your business operations.
·   Greater purchasing opportunities: Increased purchasing power will allow your business to access more equipment than you originally thought possible. You have the freedom to opt for higher-end, better-quality equipment.
·   Fast approval: Equipment finance can be obtained quickly. The application form can be completed in a matter of minutes, and soon after submitting your request, you will hear from one of our account managers.
·   Tax deductible: In some situations you could be eligible to deduct your monthly repayments, but check this through with your lender.
·  Spread the cost: By taking out equipment financing, you'll be helping to spread the cost of expensive equipment into manageable monthly payments.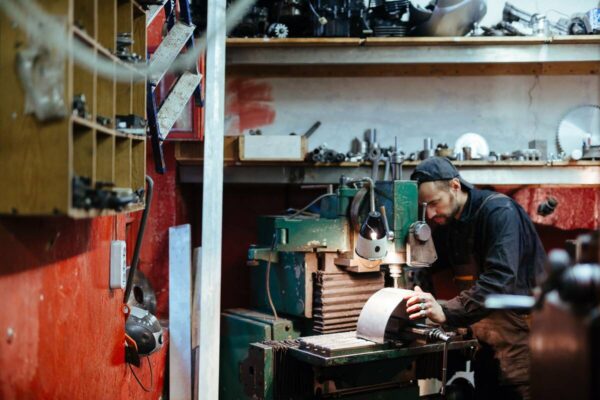 Why choose us for your business equipment financing needs?
We care about your business and want to see it grow. Our experience as a credit broker means we understand how fundamental equipment is to running a small business. We offer our clients:
Business equipment finance up to £500,000 in just 24 hours

No application fees

An unsecured business loan that will keep your business assets and equipment safe

Trusted lenders who are authorised and regulated by the Financial Conduct Authority

256-bit technology to ensure that all applications are GDPR protected
How can I get business equipment financing?
When equipment breaks down, or you go through a period of increased demand, the last thing you want to be doing is waiting around to boost your supply. The finance you need to purchase business equipment could be yours in just 24 hours. Our online application form is easy for clients to complete, and we don't wait to get in touch.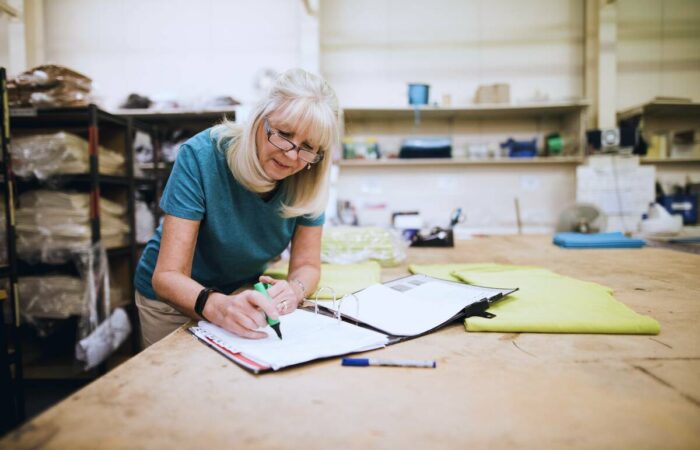 How to apply for Equipment financing:
Step One
Click apply now and fill in your business' credentials. We will ask you how long you have been trading, how much on average you turnover monthly and the cost of the equipment you need financing.
Step Two
Provide your full name, phone number and email address so that we can easily contact you.
Step Three
Read through our terms and conditions and click 'get my quote'.
Step Four
From here, your application for equipment finance will be processed by an account manager who will find the most suitable option for your business.
Am I eligible for a business equipment loan?
To be eligible for a business equipment loan, your business must fulfill the following criteria:
Have been actively trading for a minimum of 6 months
Are registered in the UK by Companies House
Have a £5,000 minimum monthly turnover
Are over the age of 18
Frequently Asked Questions
If you have a question about business equipment financing that hasn't been answered, then make sure to look at some of the most frequently asked questions below.
Business equipment financing is used to help finance specific apparatus that a business needs in order to function. Often the equipment is specialist, therefore very expensive. This type of financing is very flexible and can help purchase a variety of items, from office equipment to heavy machinery.
You can receive business equipment financing by completing our online application. You will be required to answer some simple questions about your business, and to provide relevant documents. In addition, you'll need to disclose some basic personal details and contact information. Once submitted, one of our brokers will be in touch to discuss your loan request and other questions you may have.
At SME Loans, we understand that a business can't properly function without the equipment it needs. By working with a panel of trusted lenders, we can source a competitive loan to suit the needs of your business. Our online application form is easy to complete and doesn't come with any charges, making the process as smooth as possible.