Business credit score: How to improve your credit score, UK
Wed, 19 Aug 2020 by James Green
More and more businesses are applying for finance as a result of COVID-19 having an impact on their regular trading.
Therefore, it's becoming increasingly important for businesses to check and improve their credit score to ensure they can borrow better quality credit.
We have answered some key questions that are currently being asked about business credit score during COVID-19 and looked at a handy product that can be used to check your credit history.
Finally, we have assembled a guide which includes a list of several practical ways to help startups and SMEs maintain and build their credit score.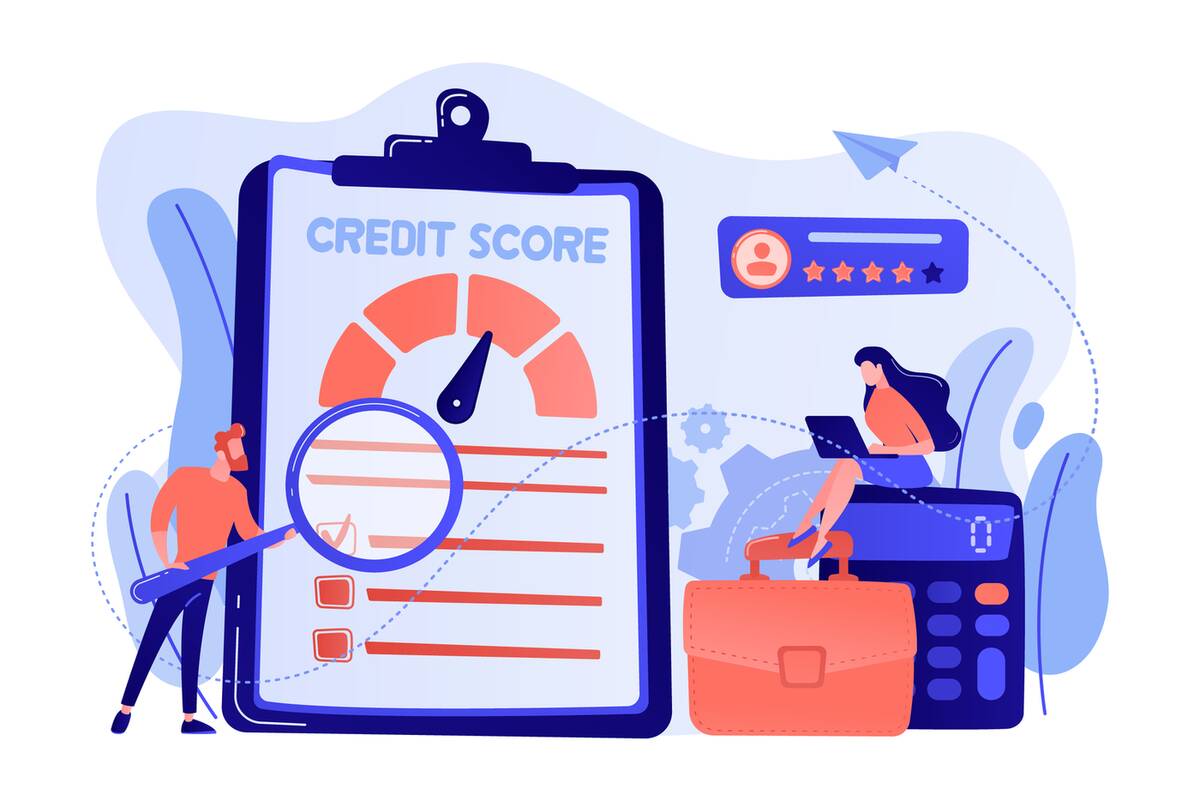 As a result of the financial implications of COVID-19, many SMEs have resorted to taking out business loans to continue trading. Statistics from the HM Treasury show that between the 10th May and 9th August 2020, just under 1.4 million applications had been made for the Coronavirus Business Interruption Loan Scheme (CBILS), with only over 704,000 (50%) of those facilities being approved.
As more businesses are looked to external sources of finance to navigate through the coronavirus crisis, having a healthy credit score became a necessity. Having a good credit score can show lenders that your business is creditworthy, which can lead to reduced interest rates, a higher borrowing allowance and more flexibility in repayment.
In fact, between June and July 2020, SME Loans statistics showed that there was a 17% increase in businesses interested in using a credit score tool and a 13% increase in businesses accessing a daily score.
However, with growing uncertainty about what the future holds, it can be difficult for businesses to focus on their credit score. Here at SME Loans, we've assembled a quick guide on how to improve your business credit score. We've also included helpful credit score apps to track your business credit score and answered some of the most asked questions regarding credit scores and COVID-19.
Your business credit score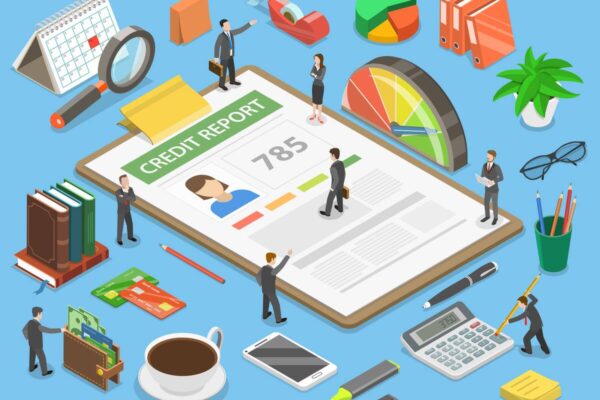 Why is it important to conduct a business credit check?
Conducting a business credit check enables you to determine where your business stands should you need to apply for a loan. Additionally, checking your credit score is vital to identify any fraudulent activities.
By checking your credit score regularly, you can quickly identify if any fraudulent activity has taken place, which will allow you to act quickly before too much damage is done.
Knowing that your business' credit score is healthy is incredibly important in terms of applying for external finance or working with other companies. If you know that your business has a good credit score, then you can feel relatively safe that the external funding you apply for will have better rates of interest.
Therefore, knowing that the loan is reasonable on account of your credit score allows some level of peace of mind.
In regards to business, Experian suggests that your business credit score can influence whether a company or customer chooses to work with you.
Ultimately, checking your credit rating will keep your business up to date, and can help to avoid unexpected challenges during uncertain periods.
How do I conduct a business credit check?
You can check your credit score by creating an account online with a credit reporting agency. Be aware that you may have to pay a monthly subscription to access your credit score details. You can check your business credit report tools such as Checkmyfile, Experian and Equifax.
Checkmyfile
Checkmyfile is a very useful tool for checking your personal credit score and is the UK's most detailed online credit report, allowing you to see your data from 4 credit reference agencies. Their report provides an insightful analysis into how you can manage and improve your credit. Importantly, applying for Checkmyfile does not affect your credit rating.
Features Include:
30-day free trial: You can see for yourself whether Checkmyfile is right for you by trialing it for 30-days.
Detailed Credit Report: Data from 4 different Credit Reference Agencies.
Check your history: Check your credit history for up to 6 years.
Hints and Tips: Checkmyfile's Credit Analysts are able to provide expert advice on how you can improve your credit score.
Expert Support: If you've got an issue, you can receive instant support from Checkmyfile's qualified Credit Analysts.
Can I check my business credit score for free?
Yes, you can check your business credit score for free for 30 days with their trial package. Once the trial package is up, it will cost £14.99 a month, but you cancel anytime you want.
How to check your credit score
Checking your credit score online is an incredibly simple process. In this quick tutorial we show you how to check your credit score with Checkmyfile. Their credit checker is really straightforward, which makes it really easy to use.

Step One – Sign up.
Credit Passport's sign up process is very quick and easy. To create an account you only need to provide:
Personal details: Basic personal details about yourself, including your address.
Login details: You'll need to enter a email and password to create your login.
Payment details: You'll need to enter your payment details to help confirm your identity. Payment will be take after the 30 day trial ends, should you not cancel it. Checkmyfile do not charge your card upon application.
Step Two – Check your credit report
Once your account has been created and your payment details have been confirmed. You'll be free to check your credit report and start seeing how your credit score is viewed by lenders.
How to improve your business credit score during COVID
There are several ways in which you can improve your credit score or credit history. It may take some time before you start seeing results, so it is always wise to consider ways to help improve your credit rating. Generally, it is a combination of in-depth information, sound financial management, and regular monitoring which leads to a healthier credit score.
We have put together a list of tips to help startup businesses, small businesses and medium businesses to boost their credit score.
How to build your credit score
1. Check your credit score.
The first step to improving your credit score is to check your credit score using a credit checking tool such as Checkmyfile, Experian or Equifax. They will provide a soft check on your business' credit score and give you score ranges which will reflect whether you have good or bad credit.
Once you understand your company credit score, you will know if you need to improve and make better credit decisions in the future.
2. Regularly check your business credit check.
Checking your business' credit score throughout the year is important to understand how much you need to improve your credit score. Checking your credit score regularly will also allow you to see if your score begins to dip, which enables you to ring your CRA and ask why your credit score has gone down.
Although this may not necessarily improve your credit score, you can find out an answer and look to rectify a mistake. It also helps avoid any nasty surprises like high-interest rates when it comes to applying for external sources of finance, such as business credit cards.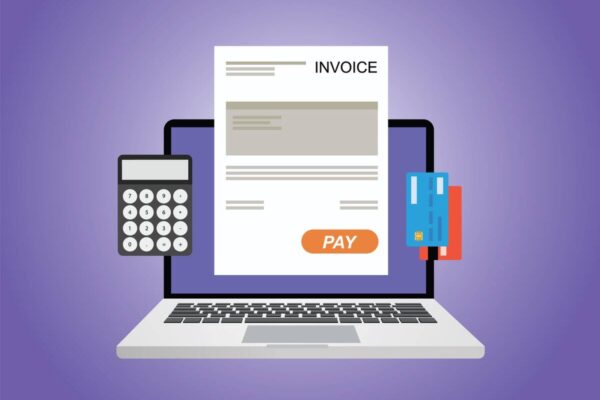 3. Pay your bills and invoices on time.
Paying bills on time is a straightforward and effective way to start improving your credit score; this also includes paying invoices promptly. As payment terms are considered a form of credit, failing to pay your bills or invoices on time will result in your credit rating being damaged.
During COVID, it may be difficult to pay suppliers or utility bills on time due to lockdown reducing business and damaging cash flow. So, if possible, prioritise making your regular payments on time to avoid penalties.
4. Reduce the number of credit applications you apply for.
Do not apply for multiple lines of credit in a short space of time, as this can signal to CRAs that your business is struggling financially. It can harm your credit score as multiple credit searches will be undertaken on your business. It can be better to ask a lender for a quote to get a better understanding of how much you can borrow. This way, it doesn't require a hard credit check on your business' credit score.
5. Check your personal finance
Checking your personal finances is mainly aimed at startups, where it is likely they will have a thin business credit history. Instead, CRAs may look at your personal credit score as an alternative to judge your creditworthiness.
So, as a business owner, ensure your personal finances are up to scratch and healthy to make it as simple as possible to qualify for business credit.
6. Establish Credit
Establishing credit is a significant factor, especially for startups and small businesses. Some businesses don't have an extensive credit history, which means that lenders do not know whether a business is creditworthy or not. As a result, a business may be rejected for credit despite being capable financially.
Businesses can establish credit by using business credit cards or business loans sensibly; this means not borrowing beyond what you can repay. It shows CRAs and lenders that you can successfully make timely repayments, which can help build your credit score as a result.
Final Word
As a business owner, it is vital that you know what your business' credit score is.
Although checking your credit score may not resolve any financial issues, it will provide more clarity to how your business is perceived.
Understanding how your business is perceived means that you can get a better insight into how you conduct your business and avoid any nasty surprises.
Frequently Asked Questions