Frequently Asked Questions
Cash flow is important because it pays for the day to day operations which keeps a business running and functioning. Cash flow pays for essential expenses such as rent, employees salaries, bills, stock and other necessary expenses. A positive cash flow shows that your business is running smoothly.
There is not a fixed method for solving cash flow problems. Options that could help with cash flow problems include, accessing a cash flow loan; auditing finances; utilising cash flow podcasts; invoice quickly and accurately; or consult a business specialist. The solution ultimately depends on your circumstance and business type.
The main causes of cash flow problems are poor profits, expensive overheads, unexpected expenses and over investment and expansion. SMEs chasing late payments is a considerable contributor to cash flow problems, with 34% of SMEs having to rely on overdrafts due to clients failing to pay on time.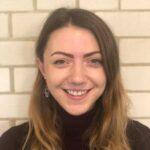 About Liz Rosling
Liz is a business finance specialist, responsible for publishing relevant industry insight for SME Loans. Also an author at StartUp Mindset, Liz uses her years of experience in the financial services sector, to equip small business owners with the guidance and expertise they need to realise their full potential. Stay up to date with Liz through LinkedIn and Twitter. You can drop her an email at liz.rosling@dojono.com.