Need To Know Micro Business Statistics UK 2021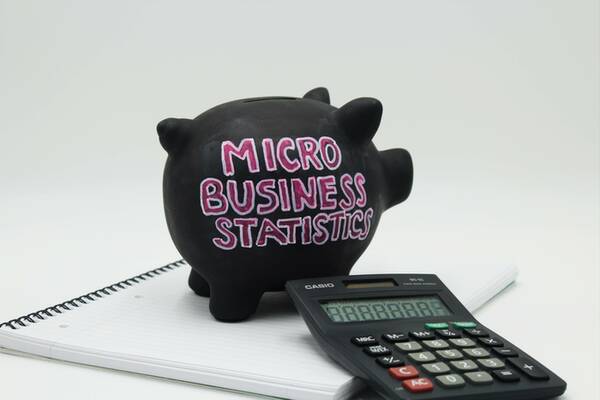 Research from Merchant Savvy reveals that there are over 5.7 million businesses in the UK. 99.9% of all businesses are classed as small to medium-sized enterprises, employing between 1 and 249 employees.
0.6% are medium-sized businesses (50 – 259 employees)
Less than 4% are small businesses (10 – 49 employees)
96% are microbusinesses (0 – 9 employees)
Microbusinesses range from established, long standing family businesses to newer start-ups with high growth potential. Recognised as engines of growth that account for 21% of the UK's turnover, micro businesses face unique challenges due to their size and capacity. Often overstretched, micro business owners are often forced to focus on managing and meeting short term needs.
In a Literature Review from the Journal of Small Business and Enterprise Development, the continued need for greater distinguishing between microbusinesses and SMEs is highlighted. The review highlights difficulty obtaining external finance because of inaccessible, competitive grants, as well as traditional financial institutions reluctance to provide adequate capital to these 'higher risk' enterprises.
The Office for National Statistics reports a steady increase in the number of microbusinesses starting up each year. It is predicted that 2020 will see the rise of even more microbusinesses, as younger job-seekers are seeking entrepreneurship as opposed to taking more traditional routes of job searching in larger, established organisations. Emma Jones, Founder of Enterprise Nation explains what she believes is behind the rising trend:
"There are a couple of things driving this trend: The first being financial. An estimated one in four people have a side hustle to earn some extra cash. But a more compelling reason as to why start-up stats remain strong is that people want the freedom and flexibility that comes with being your own boss. Entrepreneurship has become embedded in many areas of the UK which means people feel it's as normal to start your own business, as to working for someone else. This is a great place for Britain to be – we just need to sustain it!"
At the beginning of the year, the team at SME Loans conducted a survey to reveal the business aspirations of the British nation. The survey evidenced that a huge 64% of the British workforce wants to set up a business. When looking at the driving factors for entrepreneurship, our results correlated with Emma Jones sentiment:
43.7% want to set up a business in order to earn more money
42.3% want to set up a business in order to be their own boss
As part of the research, we also asked participants:
If you were to set up a business tomorrow, who would you most like to set up your business with?
The results were interesting and perhaps surprising, starting up a business alone came out as the second most popular choice after a spouse or partner.
| Business Partner Options | Percentage Of Participants |
| --- | --- |
| My spouse or partner | 35.2% |
| Nobody, I want to start up alone | 29.2% |
| My best friend | 13.7% |
| A colleague from my current or previous workplace | 5.2% |
| My brother or sister | 4.9% |
| My mum | 4.0% |
| A stranger with relevant knowledge or expertise | 3.5% |
| My dad | 2.9% |
| My daughter or son | 1.6% |
Micro Businesses Across The UK
With the number of microbusinesses increasing, evidence shows that the majority are predominantly home-based and linked to family relations that own and run them. Families in London and the South East account for over 1/3 of Britain's microbusinesses. This is typically because families in these areas are often seeking to gain extra sources of income by turning hobbies into money-making professions.
Parliament Statistics reveal that in 2018 there were 5.4 million microbusinesses in the UK, employing 0 – 9 people, these businesses accounted for 33% overall employment and 21% of UK turnover.
The table below reveals a regional breakdown of the number of microbusinesses across the UK:
| Region | Number Of Businesses | Percentage Of Micro Businesses |
| --- | --- | --- |
| North East | 142,495 | 27% |
| North West | 529,785 | 24.9% |
| Yorkshire & The Humber | 419,215 | 23.3% |
| East Midlands | 231,654 | 24.6% |
| West Midlands | 449,835 | 24.8% |
| East Of England | 572,470 | 23.7% |
| London | 1,062,285 | 21.1% |
Micro Business Queries
Ahrefs is an online tool that uses algorithms to provide accurate SEO analysis. Using Ahrefs we have gathered together the most popular search queries in relation to micro businesses that Google receives year on year:
| Query | UK Search Volume | Global Search Volume |
| --- | --- | --- |
| Microbusiness | 80 | 930 |
| Micro business | 800 | 3,700 |
| Micro entrepreneur | 150 | 19,000 |
| Micro enterprise | 200 | 1,700 |
| Micro-enterprise | 100 | 170 |
| What is a micro business | 200 | 490 |
| Micro business definition | 350 | 730 |
| Micro business ideas | 70 | 790 |
GVA & Employment
According to Vistaprint's Global Micro-Business Impact Report, the UK has the 4th highest global number of microbusinesses per capita, with 81 microbusinesses to every 1,000 people.
Despite there being so many of these type of businesses in the country, UK microbusinesses contribute less to Gross Value Added (GVA – measures the value of goods and services provided by a country) and overall employment levels when compared to other countries…
| Country | GVA Per Micro Business In The EU |
| --- | --- |
| Luxembourg | £161,006.98 |
| Germany | £119,135.58 |
| France | £74,445.70 |
| Sweden | £70,390.56 |
| Spain | £44,510.50 |
| United Kingdom | £40,853.99 |
| Finland | £30,250.13 |
| Greece | £22,578.68 |
| Poland | £20,475.01 |
| Turkey | £12,736.18 |
| Country | % Of Workforce Employed By Micro Business |
| --- | --- |
| Argentina | 85.6% |
| India | 70.19% |
| Greece | 59.1% |
| Rwanda | 51.2% |
| Italy | 46.5% |
| Australia | 44.5% |
| Turkey | 42.9% |
| Poland | 36.3% |
| Mexico | 30.6% |
| France | 29.5% |
| Netherlands | 28.1% |
| Sweden | 26.1% |
| Brazil | 22.8% |
| Canada | 22.5% |
| Denmark | 21.1% |
| Germany | 18.9% |
| United Kingdom | 17.3% |
| Switzerland | 17.3% |
| Japan | 14.4% |
| USA | 10.2% |
The Global Micro-Business Impact Report
Microbusinesses are responsible for making up a big ⅕ of the UK economy at 20.4%. This is just under the global average of 20.5%. Research from Experian reveals that:
1 in 5 micro businesses across the UK operate on a turnover less than £50,000
Just over 235,000 micro businesses have a turnover of more than £1 million
The average turnover of UK micro businesses stands at £286,879
Oliver Harcourt, head of Vistaprint UK, the company which produced the Global Micro-Business Impact Report, had this to say:
"Small businesses are an essential part of the UK economy and it's fantastic to see we have so many micro-businesses among us. The results from the research truly show the entrepreneurial spirit Britain embodies.
However, it's important we recognise the challenges micro-businesses are currently facing, including political and economic uncertainty, business rate increases and dampened consumer confidence. We, as the UK, need to ensure we continue to create an environment in which micro-businesses can thrive and grow."
Research from Experian reveals that:
1 in 5 micro businesses across the UK operate on a turnover less than £50,000
Just over 235,000 micro businesses have a turnover of more than £1 million
The average turnover of UK micro businesses stands at £286,879
London's Micro Businesses
"Microbusinesses are a vital part of London's economy. They drive economic growth, create jobs and help shape local communities. As a microbusiness owner myself, I know how rewarding it is to run a business in London, but also how challenging. Managing cash flow to ensure our staff are paid on time, dealing with increasing rates and rents, navigating legal and regulatory frameworks – these are just some of the issues we face.
Not all microbusinesses want to grow exponentially. We heard form many businesses that their concerns right now in London are how to survive: can I afford to stay where I am? Can I afford the staff? How do I plan for the long term?" – Susan Hall AM, Chairman of the Economy Committee.
In a report by the London Assembly, the concerns of micro businesses across London were discussed. In London alone, micro businesses:
Generated £277.3 billion of turnover in 2018
Produce 27% of all London turnover
Created 282,000 jobs in the last 5 years
Are the fastest growing type of business in London
The London Assembly also ran a summer survey of 200 micro business owners in London. Immediate challenges recognised were:
59% reported difficulties attracting new customers and expanding into new markets
58% worried about the cost of doing business in London
44% struggled dealing with income volatility, predominantly from late payments
38% are worried about finding suitable workspace or retail space. Rising living and renting costs in the city are making it increasingly difficult to afford space. London's costly new builds do not suit micro businesses.
The report brought up a number of interesting talking points. Key takeaways included:
Micro businesses are keen to learn from similar sized businesses, through direct, co-working events and trade associations
Existing micro businesses are finding it hard to access existing business support in the UK. 2/3 of the businesses surveyed were not aware of the London Growth Hub
Getting finance remains a key concern – microbusinesses feel that existing solutions predominantly target and bring success for high growth businesses.
London's high operating costs are a serious threat to microbusinesses survival rates.
Frequently Asked Questions
A micro business is a business that is very small. According to Companies House, to be defined as a micro business or micro-entity, the business must turn over less than £632,000, has £316,000 or less on its balance sheet, and has less than 10 employees.
According to business statistics provided by a House of Commons Parliamentary Briefing Paper there were 5.6 million microbusinesses in the UK as of 2019. Micro businesses account for 96% of all businesses in the UK private sector, which provides 33% of private sector employment.
The main difference between a small business and a micro business is size. A micro business generally has 0 – 9 employees, whereas a small business can have between 10 – 49 employees. A small business also has a higher turnover than a micro business and more money on its balance sheet.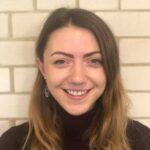 About Liz Rosling
Liz is a business finance specialist, responsible for publishing relevant industry insight for SME Loans. Also an author at StartUp Mindset, Liz uses her years of experience in the financial services sector, to equip small business owners with the guidance and expertise they need to realise their full potential. Stay up to date with Liz through LinkedIn and Twitter. You can drop her an email at liz.rosling@dojono.com.