Islamic Loans from £1k – £500k
Access Islamic Bank Loans for Your Business Today
Sharia Compliant Finance For Business
The Complete Guide To Islamic Loans:
---
Islamic finance is a means of funding or banking money in a way which is respectful to the principles of Sharia law and guided by Islamic economics. The fundamental principle of Sharia finance is the avoidance of any financial activities which could be deemed either harmful (Haram)

 or risky for the person. Features of Islamic finance include:
• A ban on Riba and Usury
• Profit and loss sharing
• Islamic bank loan providers are strictly forbidden from charging any rates of interest on financial products.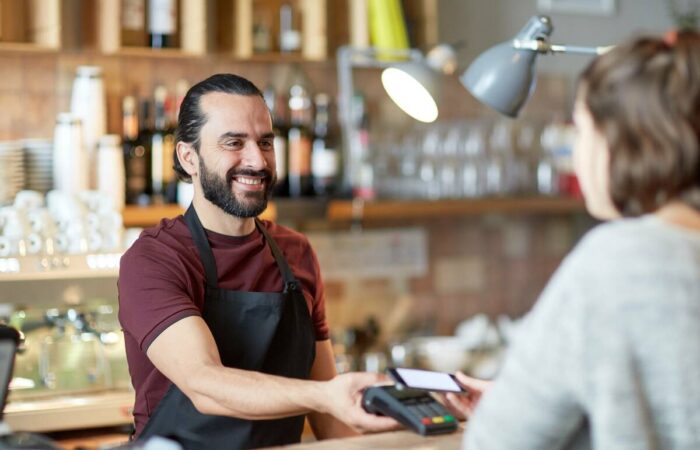 Is your business eligible for Sharia compliant finance?
It is a common misconception that you have to be Muslim to be eligible to apply for Islamic finance. Whilst you do not need to be Muslim, your business is required to undertake Sharia compliant finance ventures. Qualifying for Islamic bank loans can be far easier than traditional business finance. Our simple criteria include:
Your business is registered in the UK
You have been actively trading for at least 6 months
Your business uses a card terminal to process customer card transactions
Your business does not fall under the following prohibited industries: gambling, drugs, weapons, chemical manufacture, pornography, banking and money transfer services
Considering an Islamic bank loan for your business? Why choose us?
According to the Office for National Statistics, in 2018 it was reported that there are now more than 3 million Muslims currently living in the UK. Many of which are diligent and ambitious business owners in search of Sharia compliant finance to grow their businesses into thriving enterprises.
At SME Loans we endeavour to give all of our clients access to the fast and affordable funding they truly deserve. Understand what our service offers by seeing how we can help:
We recognise the importance of offering our growing Muslim client base a Sharia compliant finance option that perfectly aligns with their religious and cultural beliefs.
Commercial directors are well equipped to help you through the process and answer any Sharia compliance questions you might have.
What is Murabaha in Islamic finance?
A Murabaha agreement is a form of an Islamic financial contract, in which an asset is sold for cost plus profit. It is considered both Halal and Sharia law compliant as it adheres to the central teachings of Islamic Law.
With a Murabaha transaction, the financial institution is not permitted to charge interest on the finance. Instead, the provider simply purchases an asset of the business and then sells the asset back to the business owner at a later date, along with a single additional charge.
Further still, if the client defaults on repayment, the financing facility isn't allowed to charge any additional late fees.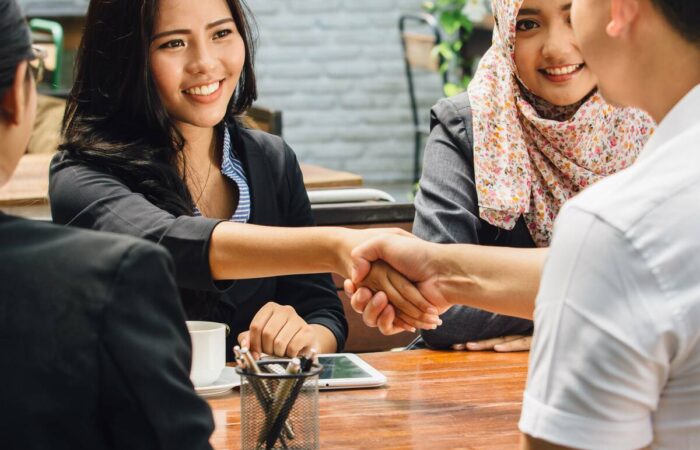 What is Sharia compliant finance?
As mentioned, Sharia finance is financial activity that is compliant with the principles of Islamic law. The main difference between Islamic loans vs. other forms of finance is the prohibition of interest. Unlike Sharia compliant finance providers, conventional banks and lending facilities earn money by charging fees and monthly interest charges for borrowers using their loans and services.
A ban on contracts with excessive risk or uncertainty (Gharar)
The absence of economic activities that are considered forbidden (Haram)
The restriction on any form of gambling and speculation (Maisir)
How can I fund money the Halal finance way?
Islamic finance with SME Loans means that you can get access to finance between £1,000 – £500,000 for your business. The money can be used to productively assist your business ventures and to drive your business forward.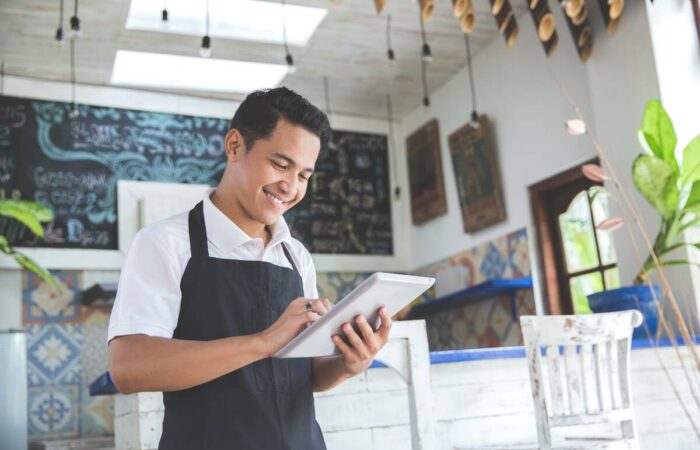 How do I apply for Islamic finance?
Our paperless application process is designed with the busiest of business owners in mind. At SME Loans you can apply for Sharia compliant loans between £1,000 – £500,000 simply by submitting a quick online application form
Provide our commercial directors with basic details to verify your business. Including the amount of finance you want, your average monthly card sales, the name of your business and the number of months or years trading.
You will then be required to provide contact information so that we can quickly get in touch. Be ready with your full name, position in the business, email address and phone number.
Carefully read through our terms and conditions and click 'get my quote'. We will soon be in contact with updates on the status of your application.
Please be aware that after making an application online, you may be asked to provide some basic supporting documentation to evidence the information provided. This documentation typically includes:
4 months' worth of card statements
3 months' worth of business bank statements
There's no need for any calls, meetings or excessive paperwork and you can apply for an Islamic bank loan quite simply from the comfort of your own home. Alternatively, if you have any queries or you'd like to discuss our Sharia compliant loans a little further, please don't hesitate to get in touch on 01244 506279.
Our dedicated support team is on hand to help and guide you through the entire process, from start to finish.
Islamic bank loans and finance: Is it regulated?
The UK has adapted pre-existing legislation to accommodate the structures commonly used in Sharia finance. Rules governing Islamic bank loan products and services are set out in the Finance Act 2005, amended by the Finance Act 2007 as regulated by the Financial Conduct Authority.
What are the benefits of Islamic finance?
The UK is the leading Western centre for Islamic finance and institutions offering Islamic financial services are nearly double than the number of those in America. A popular finance option that continues to expand rapidly, Sharia compliant finance is based on ethical principles for finance. As well as this, Halal finance:
•  Encourages financial inclusion. UUnder conventional banking systems and structures Muslims are required to abstain. The growth of the Islamic bank loan industry increases the overall UK and makes for a global and modern economy.
•  Promotes ethical finance practices. Because Sharia law does not support Usury, speculation or gambling, potentially harmful industries are excluded.
• No risk through interest charges. Murabaha transactions ban financial institutions from charging interest on their financial products. This reduces the chances of people getting into debt.
If we haven't answered all of your questions about Sharia compliant finance, then take a look at some
of the most frequently asked questions below.
Islamic or Sharia compliant finance is a form of business funding which adheres to the practices of Islamic law. Some of these practices include:
Not charging interest on financial products.
Not benefiting from Haram practices such as gambling or alcohol.
No speculation on high risk investments.
You do not have to practise Islam to apply for Islamic bank loans, meaning they are available to everyone.
To get an Islamic bank loan you can apply online via an online application. The application will require you to provide business details, personal details, contact information and how much funding you want. Once the form has been submitted, one of our account managers will be in touch to discuss the financing options available to you and to answer any questions you may have.
At SME Loans, we have lots of experience working with clients who opt for Sharia compliant finance for their businesses. We understand how important it is to comply with the financial practices of Islam. That's why we work with a panel of institutions who offer financial options designed to comply with the principles of Sharia law. Our online application is secure and easy to fill out, plus there are no fees charged to apply for a quote.