Meet Deviant Skincare's Founder: From Acne To Business Idea
Mon, 21 Jan 2019 by Emily Relph
Women are invaluable to business industries and more and more successful female magnates are breaking the social stigma and rivalling their male counterparts. In a world where we are slowly bridging the gap between gender stereotypes and equality, females are finally being recognised for their serious business acumen and notable achievements.
Having interviewed the founders of Olio and White & Green we chatted to Natalie Smyth – self-made entrepreneur, self-proclaimed 'skin-thusiast', Instagram guru and blogger. She is the proud founder of @roadtoglow producing informative reviews of products and Deviant Skincare a new skincare brand that gives results.
1. How did you get started in the skincare business?
It really started out of my own journey with skincare. I experienced mild-moderate, persistent acne from 12 years of age, with it becoming more severe as I got older. For years I tried any products available from the drugstore, implicitly trusting any claim on the bottle but with limited success. Frustrated, I started researching about skin physiology, skincare ingredients and effective, proven ways to treat acne. From there, I became obsessed with learning from anything I could get my hands on.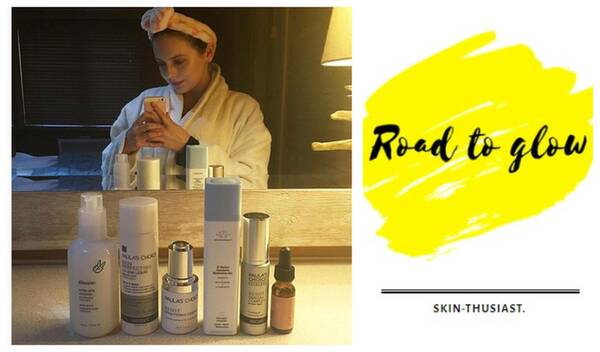 In 2016, I created an Instagram account become part of the beauty community, to detail my journey in treating my acne, reviewing products and sharing my skincare routine. Our first product (the Facial Oil) was actually born before the idea of a skincare line came to fruition. My skin improved drastically, but I always struggled to find a facial oil appropriate for my oily, acneic, sensitive skin – I still wanted to reap their benefits. Many facial oils on the market contained either essential oils such as lavender (which I am prone to reacting to) or popular oils like argan, meadowfoam and marula. Although wonderful, these oils were too heavy for my skin type.
I struggled to find one on the market that didn't have one or the other in it and so decided to formulate my own for personal use. After extensive research and multiple prototypes, the Facial Oil was born and it was life-changing for my skincare routine. Despite being a very saturated market, I felt like I had created something special and so I wanted to share it, especially with others who had faced similar difficulties with facial oils! From there, we began the process of becoming EU certified to put the product to market. Now, we're working with an amazing chemist on numerous formulas ranging from an exfoliant, a serum to a milky cleanser.
2. Where do you see your business in the next 5 years?
The main goal in the next five years is to explore retail expansion, both within the UK and globally. 70% of our customer base is in the United States, so exploring retailers in that region means our existing customers are able to purchase products without high shipping costs and allows us to broaden our customer base further.
We also have the intention of developing products beyond facial skincare. We're currently delving into fragrance (both home and personal) and in the future hope to develop products in the wellness and body care categories.
3. What was your mission from the outset?
To simply create products that work!
4. To what do you attribute your success?
Our success has been from word of mouth via social media platforms and beauty bloggers. In my opinion, it is increasingly more effective than traditional forms of marketing, particularly in the cosmetic industry. Communities are built around discussing beauty products, where people are able to share their honest experiences and/or results, opposed to only being exposed to the information put forward by brands. Traditional forms of marketing (ads, the use of supermodels, etc) seem largely ineffective now. People don't relate to highly edited images of what the western world considers 'beautiful'. These images are extremely isolating and not a true representation of any brand's customer base. Consumers are taking control of the conversation and as such there is an obvious shift in the brand-consumer relationships. We are all more conscientiousness with what or who we support, which has seen a huge growth in 'indie beauty' in the last few years. It's an exciting time to be in the industry!
5. How did you deal with access to funding?
The business is completely self-funded without outside investment. I prefer complete control, without outside pressures, over the pace of product development and the type of products we develop. We prefer to ignore passing trends and instead formulate skincare products based on skin needs and product efficacy – both are timeless. This does mean that product development is slower than competitors with funding, but in addition to the above, it allows us the opportunity to listen to customer feedback on what they would like us to develop. The funding aspect has been tricky, so it was interesting and promising to hear about business loans and alternative funding products as potential, future funding routes.
6. As a successful business woman what advice would you give to other entrepreneurs who are just beginning to find their feet?
My biggest advice is perhaps an obvious one, but make sure your chosen endeavour is something that you love and that you are passionate about. It's not an easy ride, particularly for those who start their entrepreneurial journey as a side-project to a full or part time job. There needs to be drive that goes beyond profit for it to be both sustainable and fulfilling!
Connect With Road To Glow & Deviant Skincare
• Instagram: @roadtoglow
• Instagram: @deviantskincare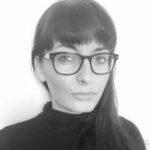 About Emily Relph
Emily is a Freelance Writer for SME Loans, creating engaging and relevant content tailored to topics appropriate for a business audience. You can find her work on SME Loans blog.