Meet Time2Dine's Founder: Never Wait To Order Food Again
Mon, 11 Feb 2019 by Liz Rosling
** We are Time2Dine, a revolutionary new concept for restauranteurs and diners. Our aim is to significantly improve the restaurant experience for people dining out, while at the same time help restaurant owners use new technologies to decrease waste and increase sales **
Time2dine is an app with an integrated platform that allows diners to order and pay for their food from restaurants in advance. Co-founded by Carolyn and Florin Mandache in 2015, the idea for time2dine came from their own experiences dining out with four children.
Having been listed in the #ialso Top 100, a campaign born from International Women's Day 2018, it was great to get the chance to chat with Carolyn about her experience as a female co-founder and CEO as part of our #WomenInSMEs.
1. Hi Carolyn! Thanks for sitting down to answer our questions, could you start by explaining time2dine for us in more detail?
Time2dine was inspired by personal experience when I co-founded the business with my husband Florin. We have 4 kids, and as any parent will know, it's not always easy to keep them entertained during a meal out, especially if they're hungry and impatient for food! We thought about how we could make it possible to pre-order and pre-pay for food, so that you could arrive at the restaurant, eat your meal and leave. Basically, offering restaurant experience at your convenience.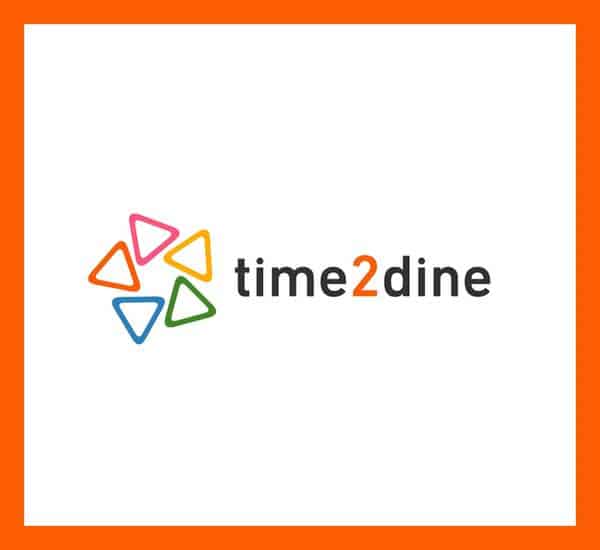 From our research we discovered it was a popular idea, not just with families, but those short on time at lunch and wanting to escape the office as well as pre-event diners. People who enjoy eating healthily like the idea too, since you're less likely to be tempted by what others are having if you've already ordered yours from home or the office. Restaurant owners could see the potential, but saw it as just another app., and we discovered many businesses were using the same outdated point of sale systems for many years and missing out on tools that we could design as an IT company. We took the decision to design our own POS system to integrate with our booking platform.
We've benefited from being part of the Entrepreneurial Spark program, and more recently I personally completed the RBS Entrepreneur Accelerator.
Since starting the business, it became apparent that I was more of a people person and interested in strategies for our business development. Florin needed to concentrate on his programming and dealing with clients, so we changed the structure of the company so that I was CEO and Florin CTO. To say I was out of my comfort zone would be an understatement, and it's taken me a while to be more confident in this role. A learning point for me has been that I actually don't need to be a "techie" to be CEO of our company, as people need to know what we do in plain English. For more technically detailed enquiries, I involve other members of the team. I also worried that with four kids I wouldn't be able to dedicate enough time to the business, but what I should have remembered is that I'm already a master at time management, and am a firm believer in getting the right work life balance, so that has served me well so far.
2. It's great to hear that you've overcome your worries and settled in your role as CEO – congrats! What advice would you give to others trying to do the same?
For female entrepreneurs just starting out, my main advice would be to take all the help you can get. It can be intimidating starting a business, particularly if you don't have a business background, and easy to believe that everyone else knows what they're doing more than you do. The reality is that you can't be good at everything, and when you ask for help, in my experience people are more than happy to do that. Build up your network of support.
3. What have been your challenges since founding time2dine?
Like every startup business we have faced many challenges, I'm grateful for having such a great team who understand this and have learned to expect the unexpected, working to find solutions. It was easy to assume that we could design a POS system based on what we thought restaurants would need, but only through working closely with restaurants and seeking their feedback could we really discover what they would value and what was unnecessary.
It's easy to get carried away and design many impressive features, but really you should just start with the basics and work from there. Many restaurants were reluctant to change, knowing their existing POS inside out and understandably not wanting their business disrupted. We work hard to train staff in our system and help them build confidence using it and try our best to fit in with times that suit them for installation.
4.Can you give us one of time2dine's greatest successes?
Since launching in May, we now work with over 20 restaurants in Glasgow and have over 2000 user accounts created. We will expand to other cities soon, with plans to take time2dine abroad. We're working hard on building our brand and reputation and recently were finalists in the Great British Entrepreneur Awards, as well as the BMWi UK Tech Founder awards.
5. And what have you got planned for 2019?
2019 looks set to be a good year for time2dine. We're now POS partners with Res. Diary, a global booking platform, pitching at the investor showcase EIE 19, and Florin will attend the Future X mini accelerator in Silicon Valley. We're also working on a launch strategy for Spain following a successful trade visit there with Scottish Development International.
6. Last but not least, can you tell us why you were interested in getting involved in our #WomenInSMEs campaign?
I was drawn to this campaign which highlights female entrepreneurs as I'm sure many of us face similar challenges and often suffer the dreaded "imposter syndrome". It's important we don't try to be someone we're not and be supportive of each other, as well as learn to celebrate our successes rather than let our inner critics take over.
Connect With time2dine
If you enjoyed this article, why not meet more of our #WomenInSMEs?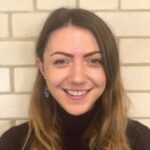 About Liz Rosling
Liz is a business finance specialist, responsible for publishing relevant industry insight for SME Loans. Also an author at StartUp Mindset, Liz uses her years of experience in the financial services sector, to equip small business owners with the guidance and expertise they need to realise their full potential. Stay up to date with Liz through LinkedIn and Twitter. You can drop her an email at liz.rosling@dojono.com.