Pride Or Profit? How Businesses Can Truly Show Support To The LGBTQ+ Community
Fri, 21 Jun 2019 by Liz Rosling
Workplace Pride: Workplace Pride is a not for profit dedicating to improving the lives of lesbians, gays, bisexuals, transgenders and intersex (LGBTI) people in workplaces across the globe. The pillars of the foundation's work are awareness raising, measurement, research, training and network building through targeted events. Businesses can help make a difference by becoming a member, or donating to the cause.
Stonewall: An LGBTQ+ rights charity named after the Stonewall Riots with the mission to 'let all lesbian, gay, bi and trans people, here and abroad, know they're not alone'. There are several ways businesses can engage with Stonewall. Larger, more established businesses can become corporate partners, where smaller businesses can sponsor initiatives, volunteer their time and explore Stonewall's programmes and opportunities that are designed to help businesses create LGBT-inclusive workplaces and services. Stonewall also offers workplace events run by inclusion experts who can help business owners build practical action plans within their organisations to support LGBTQ+ employees.
The Final Word
This list is by no means extensive, so take time to research how best your business can get involved. There isn't anything wrong with changing your company logo to show support for Gay Pride, providing the purpose is genuine and not just for good publicity!
Continue to challenge bigotry and ensure your workplace truly has inclusive policies in place. Pride is bigger than a rainbow logo, and businesses need to use their voice, power and influence to help propel real change.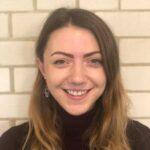 About Liz Rosling
Liz is a business finance specialist, responsible for publishing relevant industry insight for SME Loans. Also an author at StartUp Mindset, Liz uses her years of experience in the financial services sector, to equip small business owners with the guidance and expertise they need to realise their full potential. Stay up to date with Liz through LinkedIn and Twitter. You can drop her an email at liz.rosling@dojono.com.