The Coffee Shop Making A Difference: Bethnal Green's Second Shot Coffee
Wed, 06 Feb 2019 by Liz Rosling
** "Our concept is that we're all on a journey and we're all trying to reach a higher, more prosperous journey but there is always an overlap between where one journey ends and another begins, this is where Second Shot comes in." **
Second Shot is a coffee shop with a difference. Based in Bethnal Green, Second Shot employs, trains and supports homeless individuals, helping to reintegrate them back into society. Founded by Julius Ibrahim in 2016, the story behind Second Shot is an inspiring one. Determined to change the way people perceive social enterprises, Julius has ensured quality coffee, delicious food and a warm and inviting space to chat, read and relax.
Situated just 10 minutes from us at SME Loans, Second Shot was the perfect community interest company (CIC) to feature as our local case study. We were honoured to get the chance to meet with Julius and ask him some questions about founding and running Second Shot.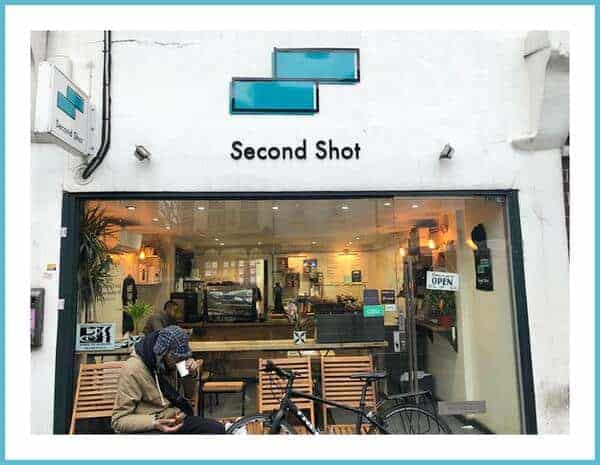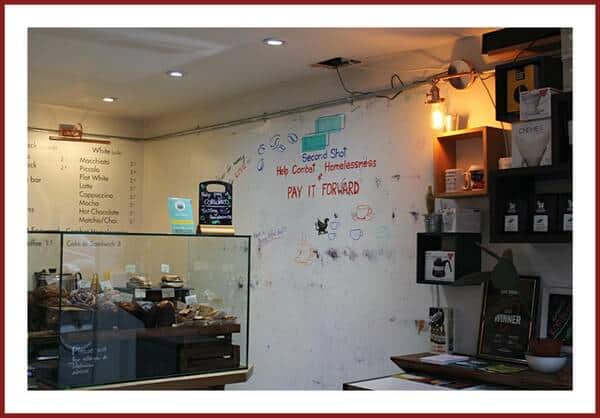 From UCL to Enactus, what was the process of developing your concept?
Julius: "Enactus was massive in the journey, before then the words 'social enterprise' weren't even part of my vocabulary. I joined UCL's Enactus team and took part in a consultancy project with a local community café that was run by a charity – the café was their solution to making money. During the 4-month project we spent time trying to turn it around increasing funds, following that I became president of UCL's Enactus Society, it was really good experience."
While in his role as president at University College London, Julius spent the majority of his time helping with Enactus projects, spending less time on his degree. Enactus is a global non-profit working as a community of students, academics and business leaders, dedicated to making the world a better place through entrepreneurial action. Whilst working with Enactus Julius realised how difficult homelessness in and around Bloomsbury was to tackle, that many similar enterprises had experienced difficulty executing and reaching the impact stage of their projects, which got him thinking about more ways he would be able to make a difference.
Julius: "I'd been working in food and drinks since I was 11, I was a chef for a couple of years and developed a passion for coffee. Working with charities within homelessness, I tried to see the gaps that could be filled – deciding that a coffee shop with a social mission was the best route"
How did you secure investment funding for Second Shot?
Julius: "The most difficult part was getting the funding to back the concept. We tried grants, crowdfunding. The process was super frustrating, you know that once you get in front of someone you'll be fine it's just securing that opportunity."
Julius suspended his studies for a year because he was so emotionally invested in the project, but in that time whilst unsuccessfully securing funding they made little progress. When it came to October 2015, he had to decide whether to return to UCL or not and that's when he decided to drop out and make the coffee shop his primary focus.
With continued efforts trying to secure funding, Julius got the opportunity to present to an investor in February, receiving the money in April which enabled Second Shot to open May 2016.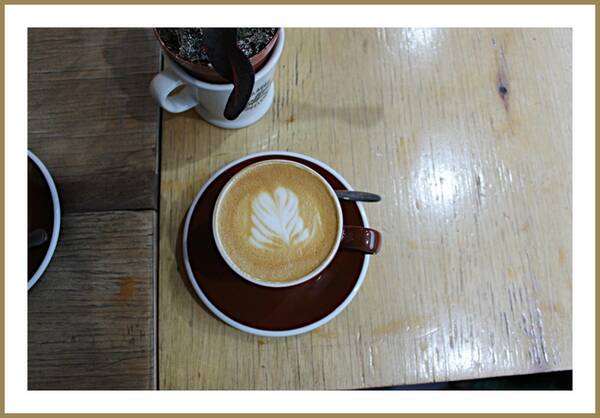 Julius: "In the months before we opened, we had made zero progress and were initially worried. The first six months were really tough, working every day – lots of things went wrong. But I had factored that in with my planning. Bethnal Green had really gotten behind us, we had to tweak stuff to make the shop more financially stable but there was never an issue having people come through the door."
In the beginning of Second Shot's journey, how did you spread the word?
Julius: "Crowdfunding was big in terms of social, and successful in the sense that it gave us good press and exposure despite the fact we only raised 70% of the target. Other than that Instagram worked well and we gained a big following, we were bringing a specialty to the area so I think that helped."
I knew people would come because they liked the concept, but I wanted people to enjoy the coffee and continue to keep coming."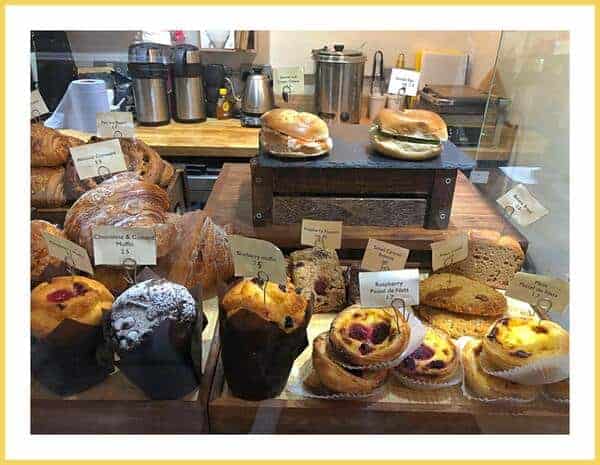 Quality Coffee
Second Shot invested in a multi-roaster, which sets them apart from most independent coffee shops that are married to one roaster and do one blend all year round. The coffee they use are all single origins with more interesting flavoured profiles. Single origin describes coffee that is sourced from one single producer, crop, or region in a country.
Speciality Coffee Association's Andra Vlaicu states "the most important thing about single origin is its traceability, the fact that you know exactly where your coffee is from and that it's a specific coffee, not a blend. Usually of a higher quality, it's the acknowledgment that the coffee is from a particular farm located in a unique setting, whilst its flavour depicts its origin, possessing characteristics of that specific area where the particular coffee was grown."
Training Baristas From Backgrounds Of Homelessness
Julius and Second Shot Coffee have so far worked with 8 homeless trainees, training them for six months from work experience to full time employment. Second Shot collaborates with various homeless charities to recruit potential trainees, who all go through an interview and trial period. Crisis and Centrepoint and Switchback are just three charities that have so far provided trainees for Second Shot. Their 3rd trainee, Ecevit Tihsinhatga worked previously as a pastry chef but following a series of setbacks he found himself homeless and dependent on heroin. He started working for Second Shot in its opening year. Speaking at the 2018 Enactus National Expo UK, he had this to say about his experience:
"I came to work in Second Shot coffee just at the end of 2016. Before that, I hadn't been to work for 15 years. I came from a very dark place in my life and Second Shot gave me the help and support I needed to get myself back on track. It gave me the confidence to interact with people and helped me change my ways and the way that I thought about myself. I was given responsibilities and treated with the respect of the people I was working with, and also the customers on a day to day basis.
*The environment at Second Shot helped me to better myself firmly made me move on. I have been a chef for many years making food, I used to work for the likes of Strada, Benugo and The Patisserie. In my darkness I lost the will to cook or do anything. Working in Second hot coffee helped me overcome that. They found me a local kitchen for me to use for free and I was able to make stuff for the shop which helped me boost my confidence. Now I've managed to secure a placement in a training programme with a hotel which is going really great. *
I always find that the best way to go forwards is to go backwards to a time when you were feeling better about yourself, remember how it was and what you were doing and use that to push yourself forward. You will be surprised, when you're trying to push yourself forward and you're in that mindset, you'll be surprised how much strength you actually have. When a fish is in water it will naturally swim, all you have to do is believe in yourself and allow it to happen.
Pay It Forward
As well as employing people from backgrounds of homelessness, Second Shot also runs its Pay-it-Forward scheme, where customers can pay in advance for a hot drink or cake that will go to someone in need.
After paying it forward, customers can draw on the Pay-it-Forward wall, which represents how many drinks or cakes there are available. Pay forward £1.50 for a coffee and £3.00 for a bakery item.
Being a founder and CEO at such a young age, do you find it hard to achieve a work life balance?
Julius: "In the first year it was all work and no play, but I expected that. Otherwise I would say that I think it's like any other job – but then again, this is my first job!"
What would be your advice to someone looking to set up a business or social enterprise?
Julius: "The main advice I would give to people is that most social enterprises are keen to be more social and communicative, so in the year spent not making much progress I managed to meet a lot of people in the industry – people are willing to give you help and advice so don't be afraid to ask. Experience is really important so make the most out of it that you can."
Visit Second Shot
475 Bethnal Green Road, London, E2 9QH
(Julius will be opening a second cafe in Marylebone in March – watch this space!)
Opening Hours:
Monday – Friday: 7:30am – 5:00pm
Weekends: 8:00am – 5:00pm
Connect With Second Shot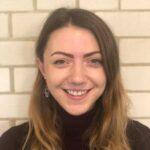 About Liz Rosling
Liz is a business finance specialist, responsible for publishing relevant industry insight for SME Loans. Also an author at StartUp Mindset, Liz uses her years of experience in the financial services sector, to equip small business owners with the guidance and expertise they need to realise their full potential. Stay up to date with Liz through LinkedIn and Twitter. You can drop her an email at liz.rosling@dojono.com.