Who Are The Best Business Finance Experts To Follow On Twitter?
Tue, 30 Oct 2018 by Peter U.
Are you running your own business? First of all, congratulations! Second of all, you probably feel like you're in over your head. Business owners have a lot of stuff to worry about, and not every area will be within your expertise. HR-related processes, for example, or finance. Finance is especially important, because it can make or break your business and it's something that affects you whether you have a small business or a larger, more developed one.
Thankfully, you don't have to be all-knowing, because there are experts who can help you, and at no charge! There are numerous business finance experts online who provide the exact kind of advice you need, on Twitter, so they're always right at your fingertips.
Why Would You Need A Business Finance Expert?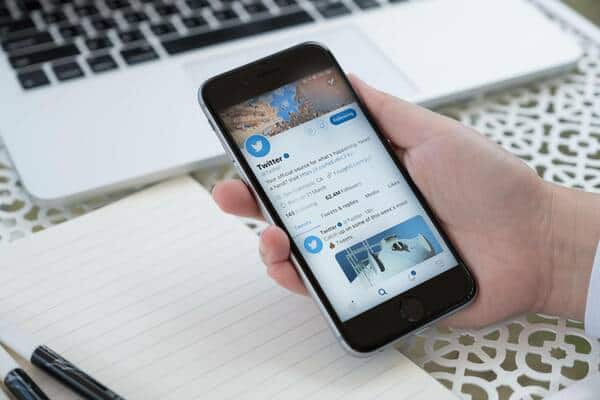 Okay, but in case you're sitting there wondering "Why would I even need a business finance expert?", let's address that. It's my belief that anyone and everyone can benefit from the advice of experts. You may be great at the finance part of things and you may know exactly what you're doing, in which case, does it really hurt to get a second opinion, or just confirm or reinforce that what you're doing is alright? No, it doesn't. Worst case scenario, you read some information you already have, so no harm, no foul.
And if you're a bit in over your head, you'll be grateful to have someone give you a bit of direction. What are you doing? Are you doing it right? Did you ruin something? Did you forget something? Will it look unprofessional? Will you get in trouble for doing your taxes wrong? These are all legitimate questions – and overwhelming ones – when you're on your own and not quite sure what your next step is.
How Can A Business Finance Expert Help You?
So, assuming you are in the latter category and you desperately need all the help you can get, how can these business finance experts actually help you? In what ways can they lend you their expertise in order to help with your fledgling business? Well, there are a million things you need to set in order, so let's take a look at just a few of them:
Setting up a business plan and finance organisation before launching the business – it's not just dealing with finances once you've launched your business that is the problem, but also settings things up beforehand, including things like putting together a business plan, finding funding, and all the other necessary steps to making this work.
Figuring out employee-related finances – who knows how to manage money and accounting once employees are involved? Sure, expanding your business and employing people is exciting, but you might need help with actually paying your staff.
Organising your finances long-term – in business, you've aways got to be looking forward, so having help with setting up your financial future can be extremely helpful. Even just some tips or an outline on how to proceed can save you a lot of time and heartache.
1. Small Business
Is there any better resource for your small business than Small Business (@smallbusinessuk)? This blog is dedicated to all of your small business inquiries or needs. It tackles both general questions of running a business and issues related to staff, productivity, etc. but also discusses questions specific to small businesses, how finance matters might be different for them, and how they are affected by major changes such as Brexit. As you will find out, the traditional financial advice isn't always suited to smaller businesses, so it's important to have this insight into the difference.
2. Just Entrepreneur
You'll be able to guess from the name that Just Entrepreneurs (@Just_Entr) is a blog dedicated to informing, educating, and helping entrepreneurs with all of their business needs. Like the previous blog, it is not focused completely on finance, but it does offer advice and valuable information on matters related to it, among others. You can get a lot of advice on running a start-up, and on financial matters such as accounting, the virtues of a credit card for your business, or even how to make financial planning much more simple, cutting it back from weeks of work to mere hours.
3. Business Matters
Business Matters Magazine (@BizMattersmag) is more than just a publication about finance matters, as it touches upon a range of different issues, including news, legal, funding, technology, advice, opinion pieces, business, etc. In the Finance section, you will find a lot of information on diverse topics, from credit scores to different types of loans and how much to borrow, equity, tax, the importance of cash flow, and even HR-adjacent topics such as payroll. Really, Business Matters can be your go-to for all of your needs, even beyond finance, because it's such a complete resource.
4. Joanne Dewberry
On the more personal side of things, Joanne Dewberry (@CharlieMoos) runs her own business, so in a way, she is one of the most qualified people to talk about small businesses and entrepreneurship. On Joanne's blog, you can find out about all sorts of things, from little tips to help your business to more finance-oriented blog posts, including solutions for future financial security, such as locking down multiple income streams, and other fall-back options for the independent entrepreneur.
5. Talk-Business
Talk-Business (@TalkBusinessMag) talks about…business. Like the other blogs and websites, this is more of a destination for all things business, rather than a finance-centred resource, but that doesn't mean you can't also enjoy a lot of very savvy advice on matters related to finance. One thing to note about Talk-Business is that they also offer info on things like the FCA and business compliance, and other aspects that you may not receive advice about normally. If that kind of stuff is difficult for you to understand, this is where you should look.
6. Small Business Heroes
Small Business Heroes (@smlbizheroes) can be your hero for business finance, and it targets small businesses, in particular. That means that you can get relatively personalised advice on how to handle the finances for your small business and its specific needs. You can even learn interesting facts such as how to get free cash out of your business, which is relevant for everyone. It also has good tips on areas to invest in and in what ways, for the biggest and most useful return, such as investing in your staff, in order to ensure the future success of your SME, including financially.
7. Emma Drew
Emma Drew (@emmadrewinfo) is the expert in making money, saving money, and even sitting back and watching the money roll in from forms of passive income. We all know that finances are a wide topic to cover, so it's helpful to have everything structured in this way, so you can search directly for what you are interested in. Saving money can be just as important as making money, so don't overlook it. And like we mentioned earlier, having back-up plans is essential, so a few forms of passive income can supplement your cash or tide you over in leaner times.
8. John Rampton
John Rampton (@johnrampton) has a lot of advice regarding start-ups and achieving success with a start-up. He has a lot of experience here and has been through both success and failure, so he can give insight from both sides of the coin. No matter what field you are operating in, you will either find specifically tailored information, or just general advice that can apply to all small businesses, start-ups, or entrepreneurial projects. Be sure to spend some time reading through his post history to benefit from the full range of his expertise.
Rounding Things Up
As you can see, the help of experts can be invaluable, especially when you're dealing with finances. Running a business is a challenging and daunting task and a massive project to take on, and especially if you're running a one-man show, you'll need all the help you can get. The easiest way to receive this advice – and free of charge! – is to follow the most qualified business finance experts on Twitter and learn from what the information and advice they are putting out there.