Meet Cucumber Clothing's Founders: Stay Cool And Stylish, Day And Night
Mon, 19 Oct 2020 by Liz Rosling
After a girls holiday where the menopause, uncomfortable sweaty days and nights sleep was the topic of conversation, advertising guru Nancy Zeffman and ex-fashion Maven Eileen Willett teamed together to create Cucumber Clothing.
Using wicking fabrics that help women stay cool and keep dry, Nancy and Eileen personally designed their luxe nightwear and leisurewear collections that have proved incredibly popular and fit UK Sizes 6 – 20.
'When we started Cucumber, we knew we wanted to try and be there for every woman who needs us, and that meant creating the best product we possibly could, and we think we have. We realise that women come in all shapes and sizes and we want to be there for everyone'
The inclusive brand has seen huge success since it was created, including with several publications featuring Cucumber and a recent feature on Dragons Den in 2020 – we knew we had to find out more about the dynamic female duo behind the business as part of our #WomenInSMEs campaign.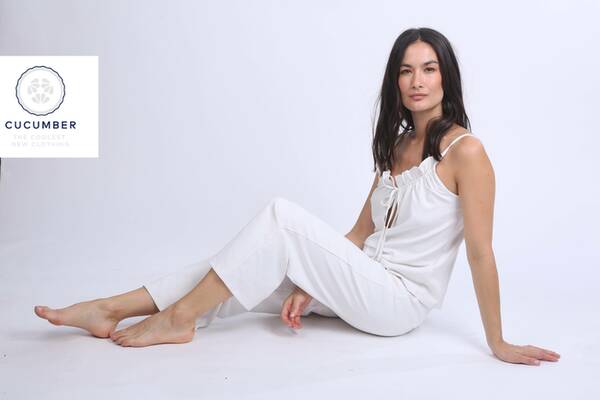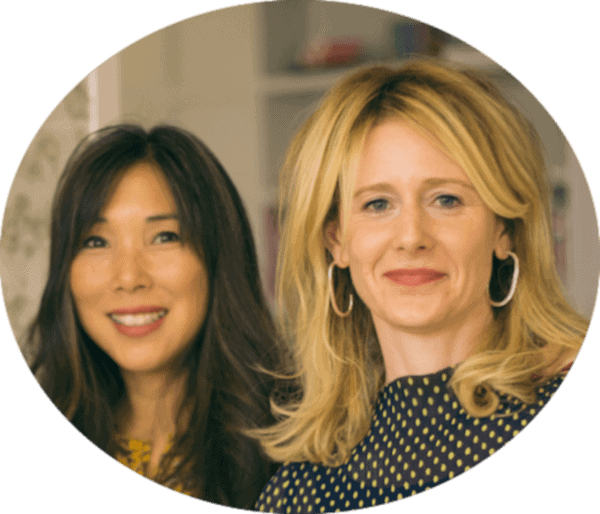 1. Hi Nancy, thank you so much for taking the time to get involved in our campaign. I'm in awe of the concept – can you tell us a bit more about Cucumber Clothing?
Sure, Cucumber Clothing is a fabric led fashion brand making nightwear and leisurewear for women who get hot. We use revolutionary intelligent fabrics that keep the wearer looking and feeling cool. Our USP is that we marry the latest cutting-edge fabrics that feel fabulous on, with beautifully cut, flattering designs for all body shapes.
We are the antithesis of fast fashion. Our fabrics and styles are made to last season after season. Our fabrics are 100% human made but they will last up to six times longer than cotton. They are super easy to care for, with no fabric conditioner, no tumble drying and no or minimal ironing, which also means they are kinder to the environment. Most of our fibres can be recycled at the end of their life.
It is also very important to us to be a responsible brand. Whilst we import our material (we couldn't find anything that we felt worked well enough in the UK – we test all new materials beforehand to make sure they work to our exacting standards), we are proud to say that Cucumber is 100% British made.
Our manufacturer, sample maker and grader are all based in London and we regularly visit and know that they have good working practices. We also source all our trims, labels and packaging within the UK. We are constantly looking at ways of reducing our footprint without compromising the end product.
We use minimal extras and we are currently looking at phasing out the one piece of plastic that we do use – packing our garments from the manufacturer to storage to keep them clean. Even these are recycled as we reuse them to repack our next collections.
With our cashmere mix collection, 50p off every purchase is donated to the Eve Appeal – the only UK based women's charity that researches into the 5 women's gynaecological cancers.
We currently sell mainly through our website although we have recently been stocked by two spas – The Four Seasons in Hampshire and Beaverbrook in Reigate. We are starting to be contacted by other on-line platforms that want to stock us too. We are currently in talks with a few of these.
Since our launch in September 2017, even though we have been focused on the UK, we have sold to women all over the world with our second market in the US. We have also sold to Canada, Australia, New Zealand, Iraq, South Africa, Dubai, Sri Lanka, Singapore and various European countries.
We launched on 9th September with a lovely piece in the Daily Telegraph by the Fashion Director Lisa Armstrong. We were truly overwhelmed by the response we had to our product and realised very quickly that there is a real market for a solutions-based fashion brand like ours, that not only works but looks and feels fabulous to wear.
Since then, we have been featured in The Daily Mail (both their monthly Light Bulb Moment and tips on how to keep cool – where we were number one), You Magazine, Anna Murphy in the fashion pages of The Times, we have been interviewed by Jo Good on BBC Radio London, been featured in the on-line publications Get the Gloss, Victoria Health and Liz Earle, as well as numerous blogs like The Spike (Esther Coren) and been tried and tested by Grace Fodor of Studio 10 makeup.
My partner Eileen and I were featured in the December issue of Woman & Home and we were also featured in the city magazine Brummel as one of five sets of entrepreneurs going places. Our most recent piece of publicity was a recommendation as yoga wear by Claudia Winkleman in The Sunday Times' Style magazine. Lastly, we have a large feature on us due out in April in the fabulous new coffee table magazine Goldie.
We have also started to be interviewed on various podcasts – the US podcast Fit n Chips and in the UK on 'How She Does It, The Lifestyle News Hound hosted by Emma Forbes – not broadcast yet, (previous interviewees include Charlotte Tilbury, Jamie Oliver and Gaby Roslin) and recently we recorded an interview with the plus size model Rachel Peru for her new podcast Out of the Bubble. Also not aired yet. We are in currently in talks with many more.
2. It's amazing to hear how quickly it's all taken off! Can you explain why you set up Cucumber Clothing, and a bit about your journey so far?
Cucumber Clothing was born on holiday with a group of like-minded forty plus women. Our week-long chatter ranged from A-Z, with the menopause making a regular appearance. Why, we wondered, were there so few solutions out there? Busy women, some of us were suffering from the self same debilitating double whammy of fractured sleep and sweats, which impacted hugely on the jam-packed days. It wasn't a huge leap to decide to create a beautiful and intelligent range of thermoregulating nightwear and we created Cucumber Clothing.
It took us about 18 months to find the perfect fabric for our first collection. Once we had this, everything else moved very quickly. We tested many different fabrics and found the perfect mix of performance and luxurious hand feel. After holding several focus groups, we decided to launch with just six key nightwear pieces – a V neck dress; camisole dress; V neck top; camisole top; ¾ length PJ bottoms; PJ shorts – to test the market and see if we had an idea that would work.
We have been truly overwhelmed by the response right from the beginning. There is clearly a market for beautiful, problem solving clothing.
It was important to us that the pieces looked and felt lovely too and were made for 'real' women. We launched with everything available in a size 8-18 and we made certain that the varied ages and sizes we targeted were reflected in our website. All the pieces were designed with clever flattering design details, for example the shorts are cut longer at the back than the front and the camisole dress and top have a pleat so that the material flows over the tummy area. From listening to our customers, we now offer some styles from a size 6 to a size 20. This is very unusual for a small start-up.
Again, from customer feedback, we realised that there are many times in a woman's life when she gets hot. It can be hormonal – as simple as her monthly cycles, new mums, the perimenopause and menopause plus many medications can interfere with hormone regulation and therefore cause sweats. Cucumber is also perfect for travel, keeping the wearer at an even temperature inflight, whilst away or living in a hot country – hot climates mean sleepless nights and hot days; curvier women can feel the heat more – the average UK size is now a size 16; and we are perfect for yoga and pilates and apres exercise wear.
We like to think that our pieces are multifunctional – our ruffle dress can be dressed up for a night out, worn over a bikini for lunch after relaxing by the pool and also worn to bed. No need to worry about washing as no sweat or odour is retained in the material. However, should you want to wash it, it's easy to rinse out in a hotel basin and hang to dry, which it does very quickly due to its wicking properties. Our harem pants can be worn to yoga or pilates and then out to lunch teamed with a chunky jumper.
3. Has it all been smooth sailing? Or have there been any challenges you've faced along the way?
One of our biggest challenges has been educating customers around the fact that just because a material is 'natural' it doesn't mean it is best for anyone feeling hot – or the environment for that matter. Our modern technical fabrics are designed to keep any moisture away from the body and keep the body at an even, comfortable temperature. Ironically, we are often told by women that they can only wear cotton to keep cool. Cotton (and many other natural fibres like linen) attract and retain water so the wearer can find themselves literally soaking. Cotton production depletes the world's supply of water. One of the world's fourth largest lakes – the Aral Sea in Central Asia has completely dried up due to cotton production.
As an almost exclusively online brand, our message that technical fabrics can and do feel incredibly luxurious and beautiful to wear is one that we are working hard on. They are not remotely related to the scatchy nylons of the 1970's.
Other challenges have been the common or garden ones that start-ups face, like cash flow and never having enough time to do everything we would like. Eileen and I do everything from website design, overseeing manufacturing, PR and marketing to picking and packing each order – we know each order is packed with love and care because we pack them! We answer all emails and telephone enquiries ourselves – we pride ourselves on excellent customer service, In short, we are constantly chasing our tails. We have started to employ other people on a project basis, as now that we are growing, we recognize the need to have some expert advice in certain areas and lack the time to do literally everything ourselves.
4. Of course, that's a lot for you both to take on! It's great to hear you're growing, and on that note, do you want to highlight any successes?
I would say that one of our biggest successes is our repeat customer rate and the fantastic feedback that we are receiving. (Please check out our testimonials and feedback on each item itself). Without our customers we are nothing.
I would also say that we are so pleased to have been written about in so many fantastic publications and to have been interviewed by so many interesting women.
5. As two highly successful business owners, what advice would you give to female entrepreneurs just starting out?
Male or female, just go for it! If you have a great idea, your passion will be the most important thing in not only getting it going, but in making it successful.
6. Finally, could you tell us why were you drawn to the campaign, and offer a comment on why you think it's important?
We were drawn to the campaign as we are always looking for new and innovative ways to get our message across. We have been so grateful to all the fantastic 'traditional' publications that have run features on us, but as a very small start-up with no money for marketing, it is important to think outside the box. Social media has facilitated companies like ours to use creative ways to spread their words. I'm sure that so many SME's find themselves in this position, especially when they are just starting out.
I think that twitter campaigns can be great as they allow people to follow hashtags they are interested in that link them to relevant blogs. The internet is so crowded, twitter can act as a first filter.
Connect With Cucumber
• Instagram: @cucumberclothing
• Twitter: @CucumberClothUK
• Facebook: Cucumber Clothing
If you enjoyed this interview with Cucumber Clothing and would like to learn more about how you can create a business, then check out SME Loans' guide: How to start a business. Our guide was designed with COVID-19 in mind and covers topics such as how to create a business plan, what's the difference between a sole trader and a limited company, and why checking your business credit score is important.
If you enjoyed this article, why not meet more of our #WomenInSMEs?
• Memi
• OLIO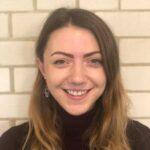 About Liz Rosling
Liz is a business finance specialist, responsible for publishing relevant industry insight for SME Loans. Also an author at StartUp Mindset, Liz uses her years of experience in the financial services sector, to equip small business owners with the guidance and expertise they need to realise their full potential. Stay up to date with Liz through LinkedIn and Twitter. You can drop her an email at liz.rosling@dojono.com.