Capitalise On Christmas: Marketing Strategies For Small Businesses
Mon, 11 Oct 2021 by Elaine Williams
It's the most wonderful time of the year and it's approaching fast. The holiday season we all look forward to, Christmas. Arguably one of the biggest events of the year, the importance of having a Christmas marketing strategy in place for small businesses can't be overstated enough.
As well as bringing joy and cheer, the Christmas season brings bundles of potential for businesses. Crafting your company's marketing around the festive fun can be a great way to promote your business's brand and identity – just think about John Lewis.
Having spent years formulating their Christmas marketing strategy and building up a reputation, John Lewis's festive adverts are undeniably the most anticipated of the year. In 2020, their 'GIVE A LITTLE LOVE' campaign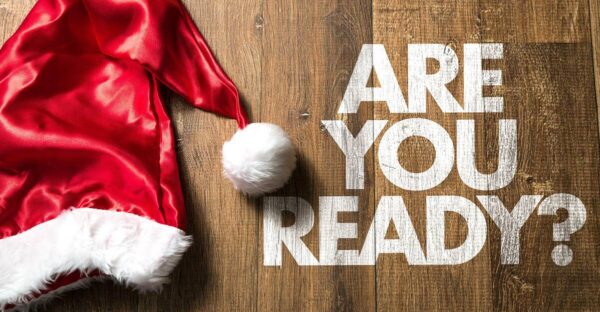 was the most viewed Christmas advert on both Facebook and YouTube within 24 hours of being launched.
With consumers starting to make Christmas purchases earlier and earlier each year, if you haven't already made plans for a seasonal campaign, then now is the time! To give you a head start, we've gathered together 4 simple, cost effective Christmas marketing strategies you can build into your business and reap the rewards as we get closer and closer to December 25th.
Christmas Branding
As a small business, if you don't yet have the money to spend on a promotional Christmas video then you don't need to worry. Simpler, low cost advertising forms like online adverts, email newsletters, leaflets, flyers, posters and billboard ads can also be highly effective and bring your business a great ROI.
Statistically it's been proven that people are far more receptive during the Christmas period, which means they're bound to pay more attention to your promotional material. Try to make all advertisements as eye-catching and memorable as possible, as according to the UK's Advertising Association, Christmas is 'an emotive time of the year, where we gather those nearest and dearest and revel in the feeling of connection that only comes with sharing time with those closest to us. In fact, just under a half (47%) have been moved to tears by a Christmas advert they've heard or seen'.
Check out your competitors advertising, what are they doing that you like? What doesn't appeal? You know your products best, so by getting inside the heads of your consumers you're bound to create memorable marketing strategies that'll gain recognition and reach a widespread audience.
Christmas Offers
Everyone loves a discount, especially around the expensive Christmas holiday period. Offering products on sale is a great way to accelerate income before the end of the year, as is a Christmas discount code clearly displayed on your website. Make sure you promote any holiday offers using media ads on social to further entice your customers.
If you haven't worked out what type of offer deal works best for your products, why not use this Christmas period to test this out? Try 2-3 different types of offers to see which ones your customers respond to best, this should help you plan and implement future seasonal offers. Examples include,
-% off your total purchase
Free delivery when you spend over £–
Sign up for our email newsletter and receive £–
Free gift wrap with purchase of £– or more
BOGO
Christmas Competitions
Another fun way to engage with customers and promote your brand is to offer a Christmas competition via online channels. Use your social media platforms to host a giveaway of your products.
Let customers know that in order to be in with a chance to win a free gift giveaway, they must post a photograph on social featuring one of your products, using a hashtag for your brand name and linking to your brand's social media account. On Christmas day, announce the winner and let them know that their prize is on the way.
Posting on social media is so easy for people these days, and because people buy into the possibility and prospect of being a potential winner, giveaways have been found to perform exceptionally well. Not only will engaging your audience increase the volume and awareness of your brand, it's also a great way to reward a lucky, loyal customer. The key to this trick is consistent posting, sharing and re-tweeting about your competition in the build up to Christmas day.
Christmas Cards
For customers buying products over the Christmas period, why not incorporate a hand-written thankyou and Merry Christmas to their delivery or purchase. Studies have shown that handwritten envelopes are more likely to be opened than printed ones. As well as making your customer base feel valued, personalised cards have multiple other benefits for businesses that you might not have thought about.
If you don't have the time or capacity to write individual thankyous, consider sending out an e-card, this is a thoughtful way of showing your customers that you care. If you're feeling generous, why not also give your customers the opportunity to sign up for a loyalty program in which you offer access to a 'Christmas Reward' promotional code. This can make customers feel like they're part of an exclusive circle, increasing their love for your brand.
So, there we have it – four low-cost marketing strategies that can easily incorporate the Christmas spirit to your small business.
We wish you a profitable Christmas, and a successful New Year!