Alice & Blair: Handmade Headbands #LittleLdnFashionWeek
Mon, 16 Sep 2019 by Liz Rosling
Deirdre O'Flynn founded Alice & Blair in January of this year working closely with her fiance James O'Flynn. For the 4th day of London Fashion Week we found out more about the business inspired by Blair Waldorf and the Upper East Side.
Alice & Blair offers customers beautiful, handmade headbands and headslides – created from premium and high-quality velvet, silk, silver, Swarovski crystals and pearls.
Having been trading for just 9 months, Deirdre took time from her busy schedule to reveal more about her entrepreneurial journey in the fashion sector…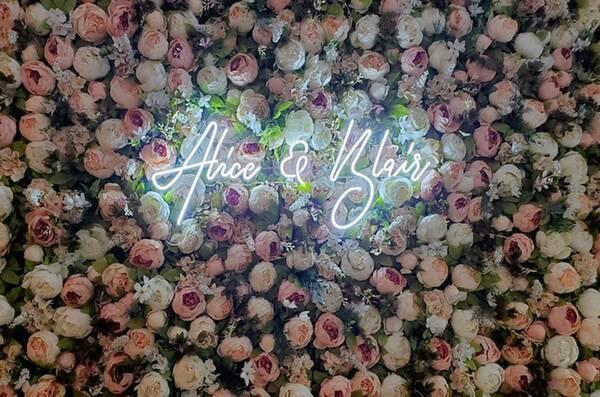 **14th September 2019:** Alice & Blair
1. Hi Deirdre, can you tell us a bit about how you founded Alice & Blair, did you always know you wanted to go into fashion?
Deirdre: I have always been obsessed with hair and how great a good hair day makes you feel. Whilst binge-watching gossip girl with my sister, Eimear, who was recovering from major spinal surgery I fell in love with Blair Waldorf's incredible hair accessories. This fuelled my desire to create unique, luxury and memorable pieces with the highest quality materials at a reasonable price point. We started out with a modest amount of money, stolen from the wedding fund and started by importing and reselling goods.
We spent hours on YouTube learning about photography and web design and roped all of our friends into modelling. As the business developed my fiancé James helped with some of the more boring (but essential!) parts of running the business to help us grow. And no, I didn't know that I always wanted to go in fashion but as James can attest to, I have always been an expert shopper!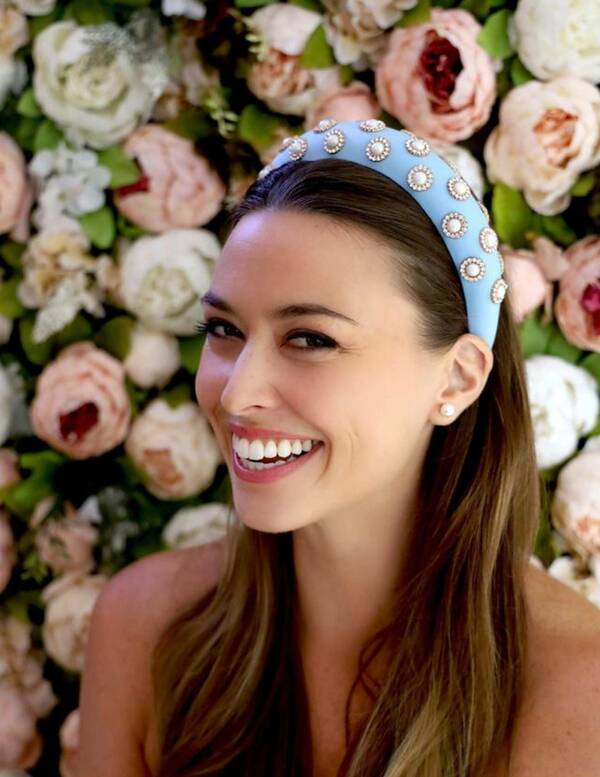 2. What were you doing before this, is this your first business?
Deirdre: Both James and I still work in the City, so we are still finding ways to balance our existing professional work commitments whilst running Alice & Blair. At first it was extremely difficult to balance our time because as soon as we finished 'work' we would stop briefly to pause and then be back working again on Alice & Blair until after midnight most nights.
After the initial hump of setting up and streamlining how we operate we learned how to allocate our time most sensibly, so that some of the REALLY late nights are fortunately becoming less and less. This is my first business but James is involved in and has run several businesses previously which has been a major asset to us.
3. Sounds great that you can rely on eachother for support. In the startup phase, was it difficult acquiring funds to get Alice & Blair off the ground?
Deirdre: We were fortunate enough to have some money saved to get over that initial start-up hump that any new business requires (fashion or otherwise!). Fortunately our sales have been fantastic since the beginning, which has meant that we have been able to reinvest in new lines frequently and steadily increase the level of service to our customers.
Funding is a major barrier, even for successful small businesses, which is a great shame given how many touch points we have in the economy and how many jobs we create! There are some really interesting solutions beginning to be offered in the fintech space which should help lots more businesses like ours grow, so hopefully this opens up more opportunities for others to create beautiful products and of course opportunities.
4. We couldn't agree more. What would you say your main challenges are within the fashion sector, who do you consider your main competitors?
Deirdre: We believe that we have the best products available in terms of quality, innovation and comfort. However as primarily a B2C business (currently) it can be difficult to portray the quality of our products without seeing them in person and feeling them. We are now in some department stores and boutiques, with more enquiries every day, so hopefully that is a barrier we will overcome when people get to know and trust the brand more.
Additionally, managing cash flow can be tricky, particularly when you are a small fish in a great big pond with lots of huge fish, so sometimes it does feel slightly counter productive when payment terms are so long because it really inhibits our ability to grow and create more designs. We accept that this isn't just limited to the fashion sector, but it would be great to see some larger organisations be flexible with their payment terms to smaller businesses, because eventually this hurts us both simultaneously!
Our main competitors in terms of product would be Lele Sadoughi and Jennifer Behr (although of course that is at a much higher price point!), but we certainly match them in terms of quality and the care we put into creating our designs.
5. Thanks for being so open and honest discussing the difficulties of entrepreneurship! What do you enjoy most about being a business owner, and working in the fashion industry?
Deirdre: We face new and unforeseen challenges every day so we both have to constantly up-skill and quickly learn what works! We won't pretend that there haven't been any arguments along the way but Alice & Blair has had a wonderfully positive impact on our relationship and how we work together. It's so helpful having each other to bounce ideas off and move forward towards a shared vision. Personally, I absolutely love the interesting people I get to meet and work with. It is also incredibly rewarding to see your own designs being enjoyed by people all around the world. James is more interested in the technical and financial aspects of the business (which he assures me is very interesting), although he definitely does have an eye for a headband now!
6. Haha you sound like a great team! Do you think there is enough support in place for small businesses of your trade?
Deirdre: Yes and no. Yes, in that we had all the tools and skills to be able to grow the business to where it is now. But no, in that there are certainly incredibly talented people who haven't quite had that lucky break yet. We are lucky in that we have almost done it in reverse in terms of building up all the business skills before starting up a business but not everyone has that advantage. As we realise our vision for Alice & Blair over the coming years we would certainly like to help more people realise their goals. We support charities with gifts and donations, but what we would really like to do is give our time and share our experience with talented individuals to give them that assistance at the start and help to guide them.
7. That's amazing. Your headbands are made by hand, they are beautiful by the way! What are the difficulties that come with this?
Deirdre: The main difficulties are the inconsistency you can get in the finish. Particularly with some of the more intricate designs, it is impossible to have them all the same, but we think this is part of the charm! It can also take countless iterations of sample designs when testing out different fabric weights for each headband before finding one that sits just the way it is meant to. To make a headband is quite simple, but to make it with an exceptional level of detail and care is extremely difficult!
8. Of course! And what would you describe as your greatest business successes?
Deirdre: That's difficult to say! Neither of us feels like we have had our greatest business success yet and that we are just at the beginning of something very special with Alice & Blair.
9. Do you enjoy London Fashion Week or use it for inspiration at all?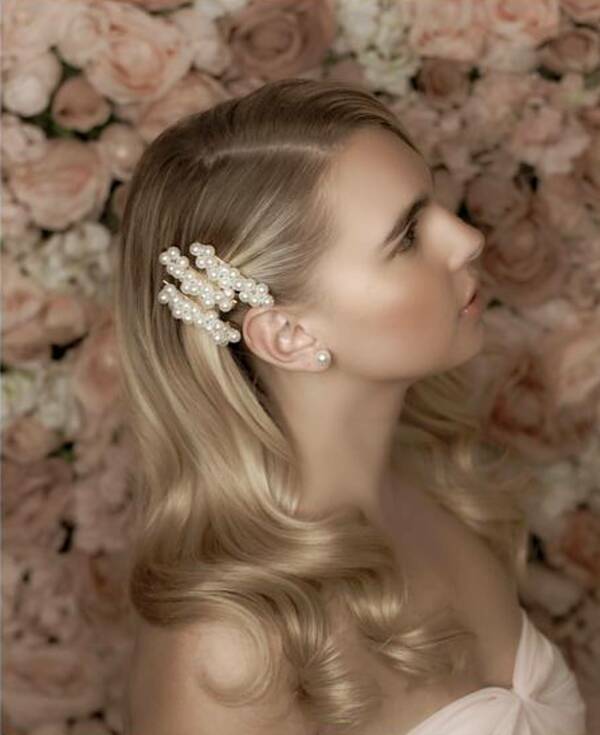 Deirdre: Absolutely. We take inspiration from so many different sources outside of the fashion world as well. We love looking for new textures, colour palettes and patterns to trial – which don't always come from the most obvious places but London Fashion Week always gives us something new to consider. We love to experiment as well, although there are now hundreds of less successful experiments carefully stored at home… James jokes that he's saving them for my headband museum!
*10. Haha brilliant! You boast 5 reviews on your website, how important do you think reviews and testimonials are in 2019?**
Deirdre: Reviews and testimonials are absolutely essential for new businesses. This isn't just to build trust with new customers but also gives us a chance to improve our products when things aren't quite what a customer expects. It's also another opportunity to interact with our existing customers so that they feel more connected to the brand. We always have an accessible interaction point with our customers throughout their shopping experience – before, during and after – so that they feel totally at ease when buying from us.
When something does go wrong, we always aim to exceed customer expectations in handling the situation and the response we have received by taking such a positive approach has been incredible. Some customers are genuinely amazed and so thankful for the level of customer support we offer which is really rewarding.
11. What does 2020 hold in store for Alice & Blair?
Deirdre: Let's wait and see! We have some incredible new lines being launched in the next 6 weeks which we are delighted to be offering directly via our website. We are also in discussions with some major retailers about co-designing certain lines so that they can leverage off our expertise. Due to the high production costs, many of our designs will only ever be available directly to customers from us because we have always wanted to charge a fair and accessible price for what is a remarkably high-quality product.
However, our goals for 2020 are to expand our product range and customer reach through retailers in the UK, Ireland and the US. We have all the building blocks in place to succeed and cannot wait to see what the future holds. Thank you so much for taking the time to speak with us, it is truly appreciated. Hopefully, we can continue this conversation in 2020 when we have a whole new story to share with you!
Connect With Alice & Blair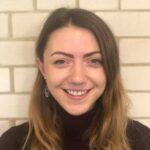 About Liz Rosling
Liz is a business finance specialist, responsible for publishing relevant industry insight for SME Loans. Also an author at StartUp Mindset, Liz uses her years of experience in the financial services sector, to equip small business owners with the guidance and expertise they need to realise their full potential. Stay up to date with Liz through LinkedIn and Twitter. You can drop her an email at liz.rosling@dojono.com.