Emma by Jane: Luxury Pieces #LittleLdnFashionWeek
Tue, 17 Sep 2019 by Liz Rosling
For the fifth and final day of London Fashion Week, we are focusing our attention on Irish-based luxury jewellery business Emma by Jane. Founded by Jane Asple in 2017, the jewellery brand has continued to grow from strength to strength.
Jane pitched her future business plans on Ireland's Dragon's Den, and we were lucky enough to get a snippet when we chatted to Jane as part of our Little London Fashion Week.
Emma by Jane has exciting avenues for growth planned, the first of which is being launched in November. Read on to find out more about Jane's experiences and transformation from fashion buyer to business owner…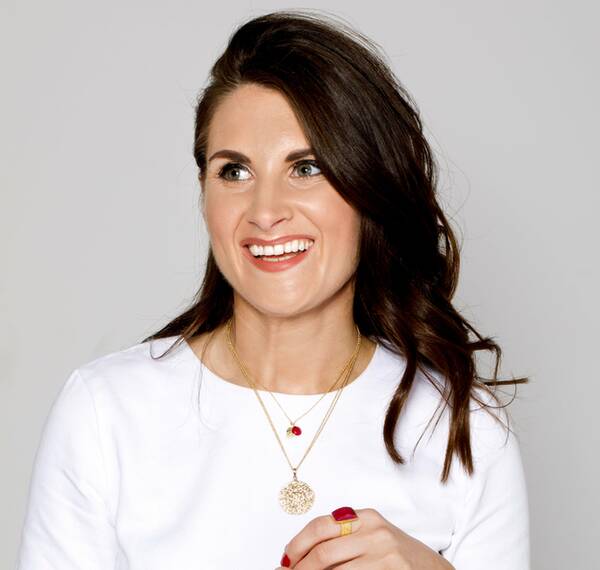 **17th September 2019:** Emma by Jane
1. Hi Jane, thank you for getting involved in our Little London Fashion Week. Let's start with you telling us a bit about Emma by Jane, and why you started a fashion business?
Jane: Emma by Jane was founded in 2017 by myself. The first question I always get asked is "where did the name come from?". Well, I lived in London for 5 years with my best friend Emma. Like all girls, we shared everything and one day Emma came to meet me wearing half my wardrobe and accessories and someone said, "it's like you're styled by Jane, it's like Emma by Jane". And so the brand was born.
I had always wanted to have my own fashion company but wasn't sure exactly what it was going to be. I always loved jewellery and how it can transform an outfit and I noticed there was a gap in the market for high quality, fashion jewellery but just at a more affordable price than the brands out there. I wanted a brand that women would be able to treat themselves to rather than having to wait for their birthday or Christmas.
2. Before this you were a fashion buyer, how did you find that? How did your experience help you found Emma by Jane?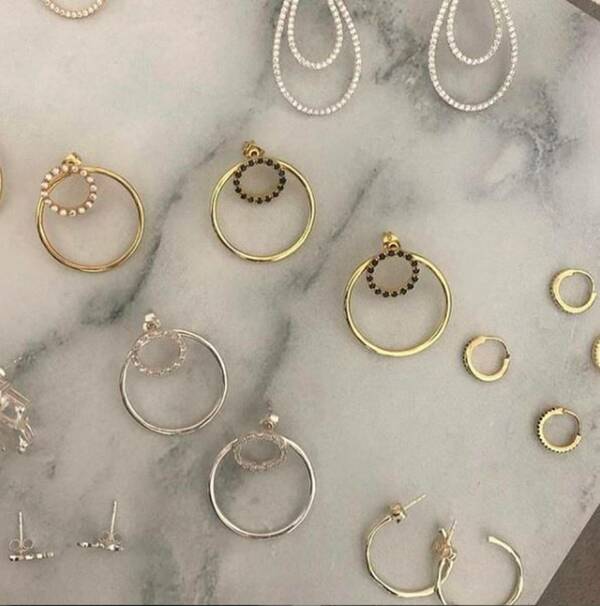 Jane: My previous experience has been the basis of the brand, I created a career path that would give me the knowledge and experience that when it came to starting my own business I would have a grounding that would eliminate some risk to my business. I would recommend anyone wanting to do the same as me getting a job first, find out what you want to do, what you enjoy and get the skill sets that will help push you and your business forward.
3. What were your biggest challenges in the beginning? Did you find it difficult acquiring funds to startup?
Jane: Emma by Jane is self-funded, within the first 6 weeks of business I pitched my plans on Dragon's Den where I won investment. I later decided it wasn't the right move for the business. It was a very difficult decision, I just felt it wasn't the right move and was so relieved when I finally decided not to go ahead. The hardest part of business has always been 'cashflow'. You need money to grow it and scale it and that can put huge pressure on your cashflow.
4. Would you say there is enough support in place for small businesses in the fashion sector?
Jane: Yes, in Ireland we are very lucky to have a Local Enterprise Office based in each county. This office offers great support and funding and has been incredible for me. I won the 'Best Start Up' award in my first
year in business and as a result I won investment. I used it to source new suppliers, improve our website and our packaging.
5. That's great, congratulations! Would you say you enjoy London Fashion Week, or use it for inspiration for your designs?
Jane: Yes, I have always loved it. We showed at a Pop Up for London Fashion Weekend last year and it was so exciting to be part of such an incredible event in fashion. We use it for inspiration, looking at what colours and styles will be on trend for the coming season and then we use that to create our designs. Our pieces need to suit the trends on the high street as that is what our customer is wearing.
6. That must have been a really great experience. Can you tell us a bit more about your company values – friendship, fashion and quality?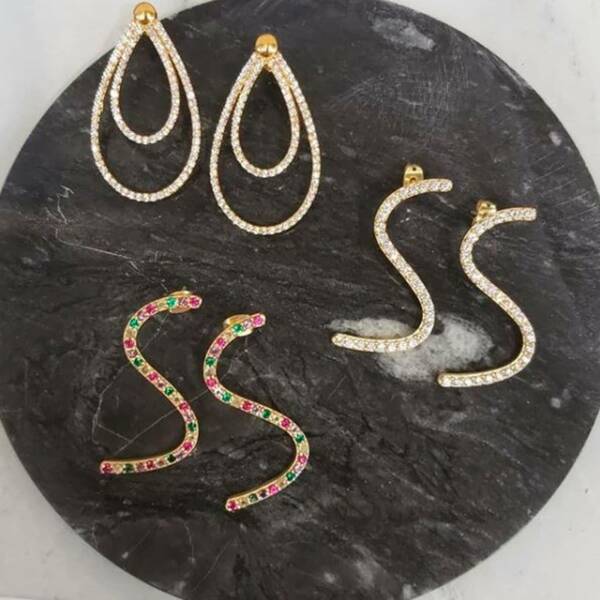 Jane: At Emma by Jane we have three main values. The first being our customer, our customer is such a crucial part to our business, through social media we are able to talk to our customer, find out what they want and deliver it to them.
The second is quality, quality has always been a crucial part of our brand as that is why it was found, high quality pieces at a more affordable price.
7. What would your advice be to aspiring fashion entrepreneurs interested in setting up a business?
Jane: I would always say take the risk, make the jump. You will regret it if you don't and if it doesn't work out at least you tried. You will only regret the things you didn't do.
8. Having taken that jump, what have been your greatest business successes to date?
Jane: Oh wow, we have had a great few highlight. Being featured in British Vogue was pretty amazing. Winning award such as Best Start Up was incredible and I am very proud of pitching on Dragon's Den. I am the type of person that says yes to every opportunity., if it doesn't go the way I had hoped, I look at it as a lesson not a mistake. Everything we have done has been a learning and has been a huge part of our growth, whether it worked or not.
9. Congrats! And finally, we hear you have other exciting avenues to come, can we get a sneak peek into what November and 2020 hold for Emma by Jane?
Jane: We have loads planned for the coming months and year, we will be showing at Spirit of Christmas at the Olympia from the 4th to the 10th of November which we are very excited about. WE will be launching all our new designs in the October so make sure you stayed tuned.
Connect With Emma by Jane