Incentive Ideas: How To Best Reward Employees At Work
Wed, 06 Feb 2019 by Holly Margerrison
Who doesn't love having their hard work recognised at work? Not only does it boost mental wellbeing on a personal level, but when employers show that they care about their staff it can provide huge benefits for the company. With a business culture that promotes working over 40 hours a week, companies now run the risk of burning and churning out talent, which makes it harder to maintain a stable team.
Incentives are a way of ensuring your employees work is recognised, encouraging their loyalty to your business. Whilst there are many ways to reward staff – from simply recognising their hard work to celebrating milestones – desirable rewards act as great incentives for workers.
Why Loyalty Is Key
Incentives help with employee retention rates. If your workers are happy and healthy due to their work environment, they are more likely to promote and engage with your brand. The average cost of employee turnover is £11,000 per person and anything between £40,000-£100,000 to replace a senior staff member.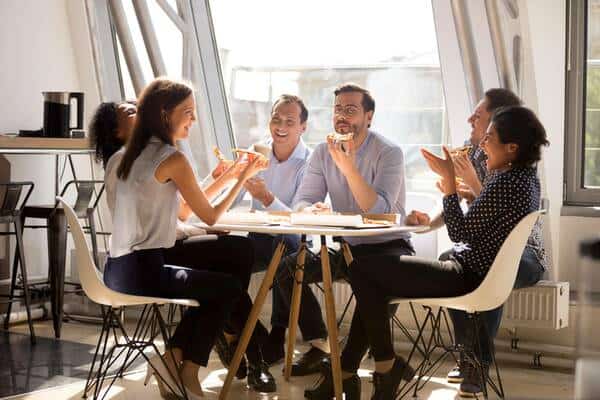 Although it's easy to become immersed in your work life, it's important to promote a work-life balance for your staff. As well as the obvious wellbeing image your company will benefit from, this also creates an overall more productive team.
As an employer, it's a good idea to take some time to evaluate the types of incentive schemes you have. Checking you have systems that ensure employees can track their progress and work towards a new goal is a fundamental part of management style.
Expectations That Employees Have:
Employees expect to feel appreciated and as though they are contributing to an overarching business goal. Communication is usually the biggest hindrance to employees feeling undervalued, as it builds on the core workplace value of trust. When surveyed in a study by Mercer, 76% of employees who don't feel valued at work are seeking other job opportunities.
Often, employees can feel like cogs in a machine, so demonstrating that you are listening to the strains of work pressures and responding to these will only serve to strengthen your business. Caring about your employee's wellbeing as well as the work they're producing goes hand in hand in creating a much friendlier corporate culture.
How Incentives Benefit the Individual and the Company:
The Mental Health Foundation claims that 1 in 6.8 people are experiencing mental health problems within the workplace, so it's important for employers to acknowledge these cases and think about possible solutions.
Some companies have started to implement the four-day week as a solution to work-related stress. Allowing more time at the weekend for time with friends and family, workers may return more refreshed and motivated the following week. Radio 4 recently released a podcast 'Working Too Hard? The Four-Day Week', which provides an interesting insight into the ways we can be more productive without the long hours. In the UK, we work about 42 hours a week on average, yet economist Lord Skidelsky suggests that these long hours don't always lead to good output. He claims the four-day week could be the solution, as altering the balance of your work-life balance from things you don't want to do, to things you do want to do could better your mental health and overall quality of life.
Whilst it's not always possible for SME's to grant their workers shorter weeks, flexible working and work from home days provide a similar alternative. These incentive ideas provide a dynamic and positive image for companies, as well as higher productivity rates due to being uninterrupted.
Onsite Incentive Ideas:
There are also onsite incentives you can participate in. Workplace massages can be an indulgent reward for employees, which not only relax away those postural pains but also contribute to reducing stress and overall company wellbeing. Businesses like The Pamper Company offer these in-house workplace therapies as well as rewards and incentives.
Onsite haircuts act in the same way, as many working millennials struggle to find time to get themselves along to the hairdresser. Some companies also offer local dry cleaning as incentives, which may not be the most exciting of rewards, but these services take the pressure off finding time to do it outside of work.
Street food vendors and BBQ days are perhaps more exciting incentives and they also allocate time for different departments of your business to socialise. These food tailored activities work on two levels, the networking aspect strengthens your team whilst employees also benefit from taking time away from their desk.
Similar to this – company away days where teams get the chance to leave the office and go bowling or play mini golf (as a couple of examples) can work to aid team building, resulting in a clearer sense of shared purpose.
Sometimes however, it's as simple as providing fruit and encouraging workers to go for organised walks in a nearby park. These healthy wellbeing incentives reflect an employer's acknowledgement of their staff's hard work and the necessity to nourish their bodies.
Providing incentives which best suit your business is essential for lowering turnover rates, ensuring employee happiness and promoting wellbeing.
After all, motivated staff are productive staff.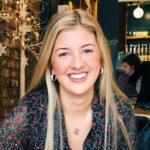 About Holly Margerrison
Holly is a Freelance Writer for SME Loans, responsible for creating content for the SME Loans Blog. Currently in her final year of studying English Literature and Creative Writing at Newcastle University, she is an aspiring Journalist.You can keep in the loop with what Holly's working on by following her Twitter and checking out her blog hollyday golightly.