Meet 24 Fingers Founder: The Social Media Agency Helping Business' Grow
Sat, 09 Feb 2019 by Liz Rosling
Emma Goode tells us more about her all female-team at 24 fingers, the social media agency creating incredible content and keeping businesses happy.
Founded in 2014, 24 fingers offer a wide range of services for its clients:
Blogging
Email Marketing
PPC
PR
SEO
Social Media
From launching three magazines for Tesco, to beating industry stalwarts Radio Times to the Christmas Shelves, social media expert Emma has had some huge career successes. Read on to find out more…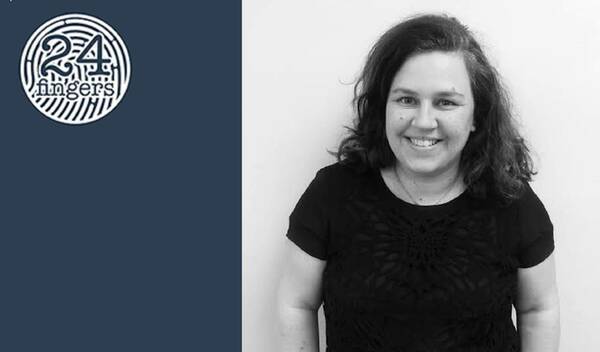 Founding 24 fingers
"24 fingers helps businesses who are all fingers and thumbs with their social media by using our hands, hearts and minds (and 26 years' experience) to help you grow your business and brand through digital marketing."
"I started the business out of necessity really. I had been made redundant from my role in publishing and quickly realised there were very few roles available at my level. I decided to take the plunge – the mortgage still needed to be paid!"
"Five years later, I'm still here, with a profitable business and with lots more knowledge than I started with."
Successes
"To be honest, I think my greatest success has been the ability to keep going amidst some pretty huge life challenges. There were times when I wasn't sure how I was going to continue but I did, and will continue to do so. On the plus side, the company has enjoyed tremendous professional success including getting a campaign to go viral and be seen by 26 million people organically. That was a milestone moment for us!"
Watch the video to listen to Emma's interview with Carmel Jane Talks Business on all things social media.
Advice To Female Entrepreneurs
"My biggest piece of advice would be to surround yourself with the right people. Find a mentor, delegate the roles you don't have the skills for and ask for help. That will make your business journey go a lot smoother. I wish I'd been given that advice at the start!"
#WomenInSMEs Campaign
"This campaign has particular resonance for me – having an all-female team, I think it's so important that we support and encourage each other. When women work together, wonderful things can happen."
Connect With Emma Goode & 24 fingers
Mother. Buddhist. Essex Girl. Social Media Expert on the Carmel Jane Talks Business Radio Show on Phoenix 98 FM. Founder of 24 Fingers.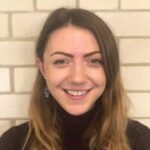 About Liz Rosling
Liz is a business finance specialist, responsible for publishing relevant industry insight for SME Loans. Also an author at StartUp Mindset, Liz uses her years of experience in the financial services sector, to equip small business owners with the guidance and expertise they need to realise their full potential. Stay up to date with Liz through LinkedIn and Twitter. You can drop her an email at liz.rosling@dojono.com.