Meet Abigail Ireland: The Strategist Approaching High-Performance Holistically
Mon, 25 Feb 2019 by Alice Farren
Meet Abigail Ireland, the high-performance strategist, equipping executives and teams nationwide with successful strategies for building better businesses. As a qualified corporate banker, nutrition coach and Pilates instructor, Abigail is definitely not your typical consultant.
Using one-to-one and group coaching, productivity workshops and online training, Abigail Ireland employs a unique, integrated approach to connect the mind and body with business. Choosing to approach coaching holistically, rather than using the obvious tools and apps that many entrepreneurs now depend on to get things done:
'First, we look at the people and their mindset, health and habits. Then, we look at the environment in which they operate – physical, business and interpersonal. I then provide the tools and create the strategies required for that person or team to function at best.'
As part of our #WomenInSMEs campaign we chatted with Abigail about her impressive career journey from private equity and corporate banking to high-performance consultant: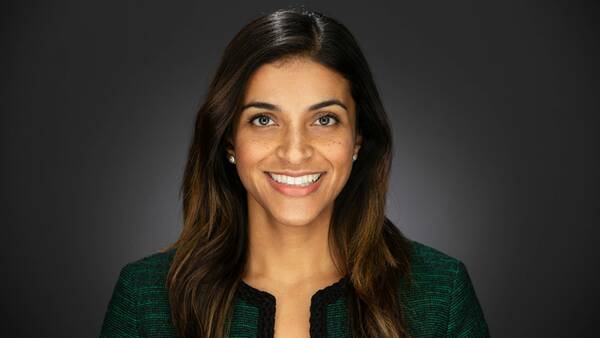 1. What was it that motivated you to start your own business?
Since I was a teenager, I have always wanted to run my own business. I love being my own boss and bringing new concepts to life. My dad died very suddenly a few years ago and this was the real catalyst that made me realise that life is short. Make the most of it; make every second count. That forms the crux of what I do today in performance and productivity, enabling people to be at their best at work and in life. I'm passionate about fitness, nutrition, business and learning so it's been a privilege to integrate all of this into my work.
Prior to that, I had a fantastic banking career in London and Sydney – working on multi-million-pound deals through to developing company strategies and enabling teams to run effectively. I'm also a qualified fitness and nutrition professional, so I can throw these skills into the mix.
2. What has been your greatest success and biggest challenge to date?
Some of my greatest successes have been in the last few years, as I've built my own businesses and made conscious decisions to shape my life and work according to my personal vision, values and goals. I've had the opportunity to work with people and companies in different industries and countries, and I can honestly say that I look forward to work every day.
This hasn't been without its challenges, and running your own business is definitely not for the faint-hearted. There are ups and downs on a regular basis, although that's helped me to build resilience and resourcefulness.
I find failure and negative feedback most challenging. Although I have a "growth" mindset, it can still be disheartening when things don't go according to plan after you've invested your heart and soul. However, I try to look at every setback as a learning experience that makes me and my business more powerful and refined.
3. Amazing! So, what advice would you give to other female entrepreneurs that are just starting out in business?
The best thing you can do is take action. Do not be afraid to make mistakes or put yourself out there before you are ready. The world moves fast, and people are far too pre-occupied with their own lives to overly concern themselves when you mess up.
In fact, the best thing you can do when faced with failure is to use that rock bottom as a solid foundation to build from. The other thing I would mention is to get on top of your business finances and treat your business seriously from the start – create the structures and systems you need to make your business work for you.
4. Why were you drawn to the campaign, can you offer a comment on why you think it's important?
It is incredibly frustrating and disappointing that women still struggle with equality when it comes to pay, access to funding and leadership representation. From my experience, it's clear that women are leading the way in creating incredible, innovative businesses across every industry out there. It's time female-led SMEs were put in the spotlight and given the recognition they deserve.
More From Abigail Ireland:
Every two months, Abigail releases a new edition of her e-magazine on high performance, Higher State, which contains lots of tips, thoughts and tools for entrepreneurs to improve their mind, body and approach to business simultaneously. You can find the latest edition here.
Connect with Abigail Ireland:
• LinkedIn – @abigailireland
• Facebook – abigail.m.ireland
• Instagram– abigail.ireland
More from our #WomenInSMEs: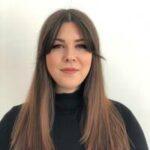 About Alice Farren
Alice Farren is a financial journalist and SME specialist. With a burning passion for promoting the talents and success stories of emerging entrepreneurs, Alice writes to help the small business owners of today build thriving enterprises. From expertise on how to better manage your business' cash-flow, to quick tips for boosting employee morale – connect with her on Twitter and LinkedIn to receive the latest news on all things business finance.