Meet Housesit Match's Founder: Trusted House & Petsitters
Mon, 04 Feb 2019 by Liz Rosling
Leaving your house in the care of someone unknown can be a daunting prospect. Housesit Match helps alleviate these anxieties through its service. Launched in 2017, the business runs on subscription-based memberships offering its members guidelines and legally approved contracts to ensure each housesitting experience is a positive one.
Housesit Match provides a secure, online service that creates affordable travel options for home and pet owners as well as house sitters. It was founded by Lamia Walker, who came to London as a child, leaving her life in Sudan behind.
"How I came to house-sitting is a tale that spans several continents, sees me lapping up the waves of the French Riviera, enjoying the poppy kissed fields of Tuscany and pet-sitting in the urban landscapes of London, Paris and Florence amongst other places. But it actually started in a military coup in Africa.
Travelling and adventure are in my blood. I was only young when I went on my first long journey. It would be the biggest and most important journey of my life."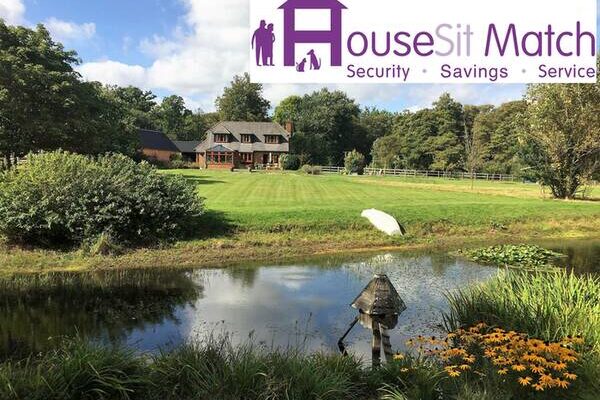 From a young age, Lamia desired to see more of the world, which was fuelled by her family's wanderlust. From her own experience studying and au-pairing overseas she developed her professional network, and after a friend revealed she had saved $50,000 Australian Dollars in rent during one year of house-sitting, the idea for Housesit Match was born.
The easy online service costs just £49 for a standard annual subscription, and £79 for a premium subscription. Find out more.
As part of our #WomenInSMEs campaign we took the time to interview Lamia about her experience:
Liz: Hi Lamia, thank you for the opportunity to chat – to start with, can you give us an outline of your business?
HSM: We are a housesitting network offering a safe managed environment to help home and pet owners find suitable checked house and pet sitters online. As a membership network we help to facilitate a free exchange of services so home and pet owners can secure free home and pet care, while pet and housesitters have free accommodation. By mutual agreement no money changes hands between members during the housesitting arrangement. This arrangement is a neighbourly agreement that can cross continents. We have active members in more than 10 countries across the world.
Liz: What an amazing idea, can you tell us why you started Housesit Match, what gave you the idea?
HSM: I have always loved travel. From a young age I moved with my family from country to country and it gave me a taste for different cultures.
Even as a penniless student I was not detracted from my love of travel and would take advantage of newly formed budget airlines to travel as much as I could – to the US and Canada as an overseas student and as an au pair – the further the better!
My early career working with international companies helped me to develop my own professional network, both across the UK and overseas. I was soon able to share my passion with my family as we took up house-sits and swaps in some new and some more familiar cities.
Sometimes ideas take time to form and at other times they hit you a bit like a lightning bolt. The formation of the idea that would go on to become Housesit Match was definitely one of the latter. The lightning bolt came after a discussion with a friend who told me she had managed to save $50K Australian Dollars in rent during one year by house-sitting…
If housesitting could help to save one person's rent, surely it could work for holiday rentals and travel accommodation as well? By connecting groups of like-minded people there was no end to what we could achieve. We worked together to launch in the UK and Australia using our existing connections, building organically as news spread amongst our friends, and our friends' friends until we were live across Europe, Australasia and the Caribbean.
Now Housesit Match provides an easy to use secure online service for those willing to share and collaborate in order to experience a great deal of the world and all that it has to offer.
Liz: It sounds like quite the journey! What has been Housesit Match's biggest success?
HSM: We have been online for five years now and one early success was that we won The Guardian's Small Business Network competition in 2016. From that point on we were determined to build a bigger network, while retaining all the special features a small managed network can offer, namely: Security, Savings and Support.
We now have active members in more than 10 countries around the world, with the largest numbers of members active in the UK, Spain and France, and our members are now recommending us to their friends!
Our reputation for good service and management is important to us. We use Trustpilot to authenticate our customer reviews online. To date we have secured a 9.8 Excellent rating – and are therefore the highest rated house sitting and pet sitting network on Trustpilot.
Liz: What an achievement – congrats! As a successful business owner, what would your advice be to other female entrepreneurs just starting out in business?
HSM: Ensure you have great team of mixed genders around you with diverse skill sets, to best reflect your client base and prospective target audience. This will also increase your appeal to potential investors who prefer a team of diverse skills (ideally 3 team heads – Tech; Business; Marketing).
Liz: Sounds like great advice, finally – can you tell us why you were drawn to the campaign, can you offer a comment on why you think it's important?
HSM: I strongly believe in the value of women participating in business, and fully engaging especially in e-commerce. Women are often put off participating because of the risks related to enterprise, challenges in securing funding, the high rate of failures among start-ups and the constantly changing nature of the digital economy. As a woman running an e-commerce startup I feel the challenges daily myself, and want to demonstrate to others that women can succeed, if they seek support, good case studies, excellent suppliers and support networks. I'm more than happy to contribute to the campaign for these reasons!
Liz: I couldn't agree more, is there anything else you'd like to comment on for the purpose of the campaign?
HSM: Many business ideas nurtured by women fail to make it to the pitch table. If more collaboration, coaching and support were available then a more diverse range of products and services would achieve market presence. I strongly believe that if more women took leadership roles in SMEs the economy could grow, finding new ways to tap into the female and domestic purse.
Connect With Housesit Match
• Facebook: Housesit Match
• Twitter: @HouseSitMatch
• Instagram: @housesitmatch
• LinkedIn: Housesit Match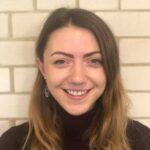 About Liz Rosling
Liz is a business finance specialist, responsible for publishing relevant industry insight for SME Loans. Also an author at StartUp Mindset, Liz uses her years of experience in the financial services sector, to equip small business owners with the guidance and expertise they need to realise their full potential. Stay up to date with Liz through LinkedIn and Twitter. You can drop her an email at liz.rosling@dojono.com.