Meet Jo Macfarlane: Luxury Scented Candles Handcrafted In Scotland
Fri, 15 Mar 2019 by Liz Rosling
Jo Macfarlane Ltd is a luxury Scottish brand specialising in candles. The business works with luxury hotels in London and Scotland, event managers and wedding planners to create private label, luxury candles for corporate gifting.
Founded by Jo Macfarlane, a lifelong artist and creative candle maker, Jo aims to give people memories through scent, empowering people to learn new skills.
She offers the only candle making workshop on the East Coast of Scotland, where she helps individuals and groups experience everything they need to know about candle making.
Featured in The Guardian and Start Up Business UK we were honoured to get the opportunity to chat to Jo as part of our #WomenInSMEs campaign.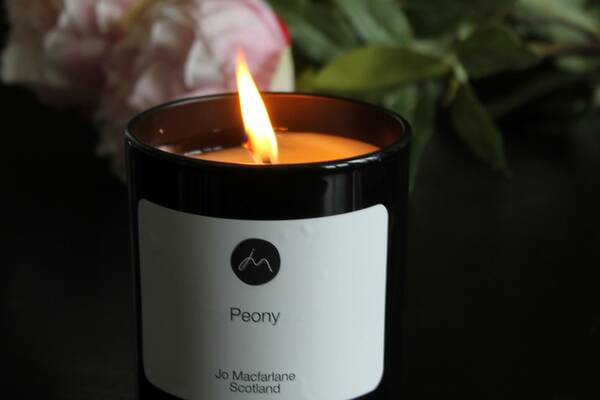 1. Hi Jo, thank you for taking the time to get involved with our campaign. Can you start by telling us why you founded Jo Macfarlane Ltd?
The candle making happened when I decided to fill my gorgeous old candle jars that previously had candles in, I bought wax, wicks and fragrance from a high street shop. Did some research and realised that what I had bought was sub-standard. Further research led me to the luxury products I now use.
The business has pivoted a couple of times since it started initially so had to be built in a back to front way as I didn't set out to make candles as a business, I was initially painting and exhibiting in art galleries in Edinburgh and Glasgow.
Ultimately, I started a business so that I wouldn't have to stay in my current job flying long haul around the world when my son was born, he was just 1 years old when I thought let's start a business, I had this burning desire that I needed to be doing more.
2. That's amazing! What have been your greatest successes and challenges to date?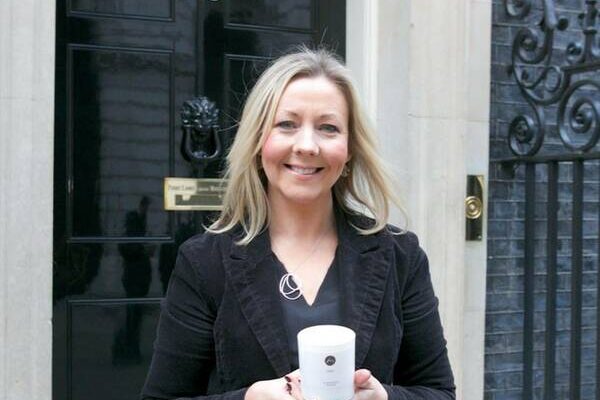 The journey has been and still is a rollercoaster, lots of highs from attending Downing Street and the House of Lords to challenging lows such as attendees from my workshops setting up their new candle business 800metres from my home.
I am always looking for ways to innovate and constantly strive to improve my customers experience. My background in customer service working in First Class with British Airways has helped me. I have been making candles for 7 years and on 3rd February 2019 celebrated 3 years of the workshops which as seen over 400 attendees through the doors. It's important for me to be a person behind the brand business, my customers like that they call and talk to me.
Everyday is a school day I believe if you are not failing every so often you are not growing. 'Never too old to learn – never too young to teach'. Things don't always go to plan and if you can accept that and move on it helps. I am always positive and very careful of the language that I use, especially if I am talking to myself (which is a lot when you work by yourself).
I am also a huge fan of lifelong learning Jim Rohn's quote 'work harder on yourself than you do your job' I am always learning a new language, currently it is Mandarin it does wonders for your brain. I did a reading challenge to read 100 (self-help, business and motivation) books in a year. My brain loved it! I could recall information so quickly especially remembering places and names.
3. I think that's a great outlook to have. On that note, what would be your biggest piece of advice to female entrepreneurs just starting out in business?
Support each other, I am completely transparent when it comes to supporting others. I give the whole time, I am open and welcoming, people sense that, it is amazing the opportunities that arise because of that. I would say 'work harder on yourself than you do your job' and work when your competitors are sleeping!
Be prepared to put the hours in, I think some of my 20-hour days flying long haul put me in good stead for the long days in the business. I had one lady say 'oh it must be so cool being able to pick your own hours working for yourself' Mmmm yup!
It is very important to stay true to yourself and stay 'on brand' it is easy to get pulled in other directions with ideas that don't align. If you have a social media platform to which you contribute make sure it is honest and transparent and most of all you.
Be prepared to learn everything there is to know about the business and some. when something breaks you have to fix it. YouTube has been a great tool.
Push yourself out your comfort zone on a regular basis In Brian Tracy's words "Eat That Frog" do the thing you like the least first in the day. Sh*t happens to everyone, it's how you tackle it in a positive mindset that matters, If you think everyone else is breezing it they're not. When people say "it's going to be one of those days" they are right, you have to change your mindset. I heavily lean on Meditation and music, these are game changers.
Stay focused on the task and turn your notifications bell off. They say it takes around 40 minutes to get into a creative flow, so every time your phone pings you have to start again, my notifications have been off for a couple of years now and it is the best thing.
Never compare yourself to others, you are on your own journey and never announce your next move until you have made it.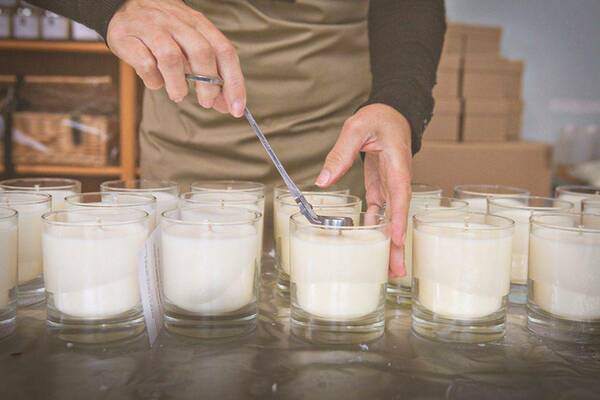 Get yourself a mentor or coach, I always think that you need someone who has trod that path before you. I have applied this to my running and swimming also.
4. Thank you Jo. Lastly, why were you drawn to the campaign?
The more recognition and awareness for #WomenInSME's the better, I feel there is a real sense of increase of women in business start ups and supportive groups. Women are such powerhouses for movement and change I think because most of the time we are juggling as well as running our business to quote Ginger Rogers when she danced with Fred Astaire she did everything he did "except backwards and in high heels".The best support and advice that I have had in business has been from Women, have each other's back.
I love connecting people in business in general, nothing pleases me more. I am always keen to share tools of the trade with new start ups, from the smallest piece of advice like gathering your emails in a database from the word go. It's all very well having all your contacts in Facebook or similar but if that goes down your contacts are gone.
I am currently writing a book that will share all the tools that I have gathered along my entrepreneurial journey that I wish I had in the beginning. I think the one thing that would have helped me is mentorship as a small business it is hard to constantly be searching for help when you are running a business too. It would be great if there was a nationwide abundance of resources provided for start ups.
Go for it!
Connect With Jo Macfarlane Ltd
• Instagram: @jomacfarlane
• Facebook: Jo Macfarlane Ltd
• Twitter: @jomacfarlaneltd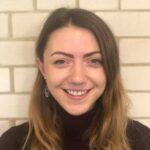 About Liz Rosling
Liz is a business finance specialist, responsible for publishing relevant industry insight for SME Loans. Also an author at StartUp Mindset, Liz uses her years of experience in the financial services sector, to equip small business owners with the guidance and expertise they need to realise their full potential. Stay up to date with Liz through LinkedIn and Twitter. You can drop her an email at liz.rosling@dojono.com.