Meet Safe & The City's Founder: Never Feel
Unsafe On The Streets Again
Tue, 12 Mar 2019 by Liz Rosling
Safe & The City was founded by Jillian in March of 2018. Having previously experienced sexual harassment, Julia came up with a mobile app to help people plan their routes around 'dangerous' areas where high number of sexual harassment incidents have been reported.
As part of our #WomenInSMEs campaign we chatted to Jillian, an advocate for gender equality, about her journey as a female founder in the world of tech.
1. Hi Jillian, thanks for sitting down to chat! Can we start by finding out how you got the idea for Safe & The City?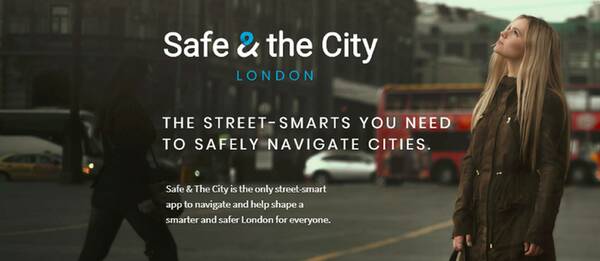 The idea for the app came after I experienced sexual harassment herself. I trusted the standard navigation apps to get me around London, but found that navigating the fastest route wasn't necessarily the safest. One evening, I was guided down a dark, narrow, empty alley, where two male kitchen staff on break said vulgar acts about what they wanted to do to my body.
I ignored them, put on a brave face, but felt scared knowing I was walking where I couldn't easily escape or seek help. Their threats turned out to be empty, but I started thinking about younger or more vulnerable persons walking there where the situation could have escalated. With Safe & The City I want to empower others to have all the information to help them feel and actually be safer.
2. Can you explain to our readers how the crowdsourcing GPS app works?
Safe & The City enables its users to report incidents based on how safe a route feels to mobilise tangible changes to improve safety on streets. In combining crowdsourced information on underreported experiences, like sexual harassment, with accurate data from the police, this unearths a wealth of invaluable data in a functional, everyday tool capable of making real impact.
The app, currently available on iOS and Android free of charge, features helpful prompts to stay alert before intersections where sexual harassment and crimes have happened more often as well as 2-click access to 999 emergency services. After walks are completed, users can quickly rate elements of their walk, such as street lighting, to inform others of conditions and pattern behaviour that may make it better or worse to walk in a particular street at a certain time. In the future, the app will allow to share walks with friends and family to track real-time location and seeking help.
3. That sounds great! Congratulations on winning the Women of Innovation Award at WINTRADE. Can you tell us a bit more about this experience?
Thank you. It was an honour to be recognised alongside so many incredible women and men creating meaningful change across a wide-ranging number of industries. I was even more touched by the experience because Dr. Shola Mos-Shogbamimu, a role model to me, was part of the organisers that selected me. This has opened many other opportunities to me so I would highly recommend others to attend the next one.
4. How is Safe & The City funded, and from your own experience, do you think there should be easier access to funding for startups and SMEs?
Safe & The City has been funded to-date by grants, awards, and crowdfunding. The process is competitive in London and the UK to access funding which can create barriers for less represented businesses and business owners. I believe there is ample opportunity for more innovative solutions to decrease the gap of funding which needs to be a high priority nearing the BREXIT decision.
5. Thanks Jillian, can you explain how other businesses can get involved with the app?
We have many ways businesses can work with us to create safer cities together.
We offer a street-smart and bystander training to businesses who want to be listed on our app as a 'Safe Site' for people who feel nervous, scared or need assistance to quickly navigate to. We can also provide insights to businesses about the patterns and trends of what happened to people and how safe they think it feels. We can make key recommendations about environmental and social changes and a means to measure these changes to build safer more inclusive places to work, shop, study and live.
Other apps will soon be able to integrate with us so that their users can navigate to their next date, tube or nightclub safely.
We also collaborate with a number of partners, including Voxos who believe in safety on-the-go through their smart-wear glasses that means you can connect to your phone without having it out.
6. What would you say has been Safe & The City's greatest success to date?
Creating a community of users, advocates, partners and allies has by far been our greatest success to date. Safe & The City has been built, shaped and expanded from the network of these supporters and will continue to as we remain transparent, accountable and responsive to them.
7. What prompted you to found FemTechTalks and do you think any progress has been made towards equality in the workplace?
Founding FemTechTalks with a few other amazing women was inspired by the lack of visibility, recognition and solutions to many invisible issues women in STEM and business faced. It was based not to raise our concerns but to learn from each others experiences, who were the allies we could trust and reflect on the progress we still have made to date.
8. We couldn't agree more! As a founder and CEO, do you find it difficult to achieve a work life balance?
It's a very difficult challenge balancing work and life as the lists, emails, problems and opportunities never cease to grow. It has increasingly been important to dedicate more time to personal well-being as we continue to grow. Finding a balance is an art and will look different for different types of people but is essential to run a successful startup.
9. What would be your advice to other female entrepreneurs and women working in tech?
Like many other aspects of women's lives, there will be pain along the way, however becoming an entrepreneur in technology and inspiring other women and young girls has been the most rewarding experience. My advice would be not to hold back because of the anticipated hurdles ahead as following your dreams will always be worth the investment.
10. Thanks! Finally, what are your main plans and goals for Safe & The City for 2019?
We have big plans for Safe & The City celebrating our 1-year birthday on International Women's Day this March. We are looking to move into other cities, new types of spaces like festivals, and ensuring what we learn is shared with the wider network to maximise our impact and vision to create safer cities.
Connect With Safe & The City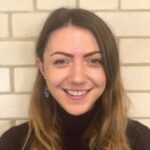 About Liz Rosling
Liz is a business finance specialist, responsible for publishing relevant industry insight for SME Loans. Also an author at StartUp Mindset, Liz uses her years of experience in the financial services sector, to equip small business owners with the guidance and expertise they need to realise their full potential. Stay up to date with Liz through LinkedIn and Twitter. You can drop her an email at liz.rosling@dojono.com.