Meet Express Writers' Founder: The Content
Agency That Cares
Mon, 28 Jan 2019 by Liz Rosling
Julia McCoy is the founder of Express Writers, a content writing agency based in Austin committed to excellence. Having always been passionate about writing, Julia dropped out of college in 2011 to follow her dreams and set up her business. Spending 60-hour weeks learning to code and launch her first website, Julia worked out how to make her business a global success, whilst helping the industry to grow. 8 years later, Express Writers has completed 14,500 content projects and served over 5,000 clients globally.
Harnessing the success of Express Writers, Julia created and launched her flagship training program Content Strategy & Marketing Course in 2017, teaching freelancers and entrepreneurs the skills and strategy required for brand content marketing. Using her knowledge of content marketing, Julia's course helps businesses become experts in their fields.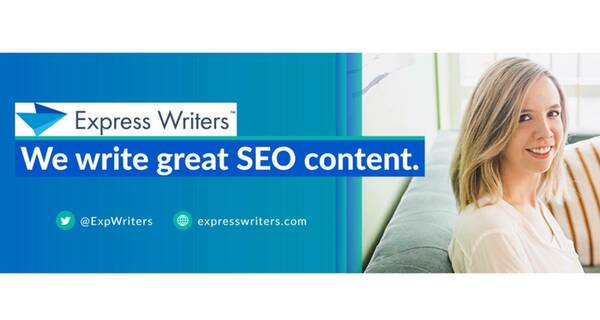 On top of being a founder, CEO, mother and wife – Julia is also a bestselling author. She is currently working on her latest book, a memoir, through which she 'hopes to inspire everyone that no matter how difficult their life is, there's always room for hope – and success beyond their dreams'. Sign up to get notified when Julia's book is out.
We were honoured to get the opportunity to chat to Julia about her experience as a business owner and amazing achievements to date.
1. It's amazing to hear that you founded Express Writers at the age of 19! What inspired you to start a content agency? Had you always wanted to be an entrepreneur?
Thank you! I've always been a writer, and starting creative businesses went hand in hand with that – since an early age! By age 12, I'd written an entire 200-page novel. By 16, I started three businesses. The founding point for Express Writers came when I was 19 years old and I'd just dropped out of college after getting halfway through one of the toughest R.N. programs in the country, in Allegheny County, Pennsylvania. I realized nursing wasn't for me, and I decided to go after building a life I would love. So, I taught myself how to make a living writing, and Express Writers was born. It was an initial pocket investment of $75, and incredible amounts of sweat equity and my time and effort building, managing and launching 90% of the "things." Today, my mission for my team is to be the best content writing team on the web.
2. In just 7 years you've grown your business to a team of 70+ – an impressive feat! How difficult was it expanding Express Writers?
Thanks! Expansion is not easy. It looks great on paper, because the numbers are impressive, but behind-the-scenes it takes a LOT more effort to manage a big team than a small one or even a solo one. You now have people that rely on their paychecks from you, and you're responsible for them. There are minimum overhead costs attached to your business. There are messes to clean up constantly if issues happen: when staff suddenly depart, or clients didn't get what they wanted, or we have huge changes in incoming clients (I have to jump in HR and hire all week), or on the flip side when clients depart, income drops, and we have to scramble to make sure our minimum overhead costs are covered and we can pay the bills. It's been a roller coaster ride, but every time we go through a massive change, I learn from anything that failed and rework the internal structure and systems we have. We've come out stronger this way and our growth curve has stayed on the upward trend every year. The upside is that if you can build a great team of people around you that are 100% on your side, working with them every day is an absolute joy!
3. With $75 you managed to build a business worth $4M – did you expect your agency to be so successful, did you ever have any doubts?
I never expected my agency to last more than a year, if I'm being honest! I just wanted to do something I loved, and I didn't care if I didn't end up making a lot of money. It was wonderful to drop out of the stress of nursing school and instead put 60-90 hours per week into building something I loved. I can't believe we're headed into our eighth and biggest year at this point!
4. How did you fund your business, and from your own experience, do you think there should be easier access to funding for startups and SMEs?
I'm completely self-funded and have never taken on an investor. I'm extremely hands-on with running my business, and I like to stay lean, mean, and profitable. Otherwise running a business just doesn't feel worth the trouble. I can't really speak to the funding questions, since I've never pursued that route.
5. Can you tell us a bit more about your Content Strategy & Marketing Course?
Yes! It's my flagship training program. The Content Strategy & Marketing Course idea was born at the start of 2017, after a client asked me to come down to their office and train their staff in this area. I decided to look into creating a content strategy curriculum, and the course idea was born! I took most of 2017 to create and then launch the course, after surveying over 25 individual marketers to see what they would want in a course in the industry. It is currently the only course in the industry that teaches you how to build a content strategy, step-by-step, for almost any brand. I also published a 400-page book on Amazon that accompanies the course, similar to a textbook. Learn more about it here.
Take a watch of Julia's video where she shares the latest SEO content writing tips for 2019.
6. What has been your greatest challenge to date?
Growth, beyond a doubt. It is insanely difficult to break through multiple-six figures to seven and beyond, and it has definitely required insane levels of dedication from myself and the team I hire. I've put in 90-hour work weeks multiple times to get past growth hurdles, learned 10+ new skills sometimes in one week in order to elevate our marketing, and have learned how to resurrect and rebuild right after a major failure. Mindset and perseverance is key.
We've also put a ton of time, money and resources into website development and design to create a "home" on the web where our clients feel like they're experiencing a premium brand, and that has been both our greatest challenge and also highest ROI. My brand is completely marketed with no paid ads through the content I create, which has become "easy" over the years because it is my zone of genius.
7. You're also a bestselling author of three books, what is your work schedule like when you're writing?
I schedule in "sprint days" where I get 10,000 words done per day of book writing. I block off all meetings from these days and tell my staff I'll be DND most of the day. It doesn't always work out perfectly, but I've found scheduling in a day block just for writing, and ignoring everything around me while I write, is the only way to get my massive content projects done (i.e. a book).
8. As a business founder and CEO, do you find it difficult achieving a work life balance?
Absolutely! In fact, I'll be honest and tell you I still struggle with balance. For example, one of my managers sent in her resignation this past Saturday. I unexpectedly had to buckle down and work more than 13 hours across Saturday and Sunday to make sure we started Monday with a new candidate in training and stayed strong. It's a slow month, so it was extra vital for me to immediately work on recovery and make sure we didn't disrupt any current client relationships. It was very difficult to shelve my weekend and plans, tell my toddler I had to work, and stay at the computer all afternoon and evening both days that weekend. But if I didn't do that, our company would have been in a lot of trouble. I think it's critical for women entrepreneurs to love what they do, because if I didn't, I think I'd have switched over to a 9-5 job a long time ago. The balance you do eventually achieve is that after stable humans are found to place in stable roles, with systems in place built with time, care and sweat equity, you finally get to reap the rewards of a lot more day-to-day freedom.
9. Biggest piece of advice for female entrepreneurs?
First: Enjoy what you do, reach for the stars, and put in the work! No goal is too big, and no starting point too mundane. Get started without hesitation, and keep going. Don't look back. Don't let others drag you down along the way. You will be a shining star if a real passion for what you do is in your heart. Keep it up and stay the path! Second: Find your zone of genius, work and stay there, and delegate everything around that. This will pay off big dividends. The "monkey work" will drag you down. Don't do it!
10. What do you have planned for 2019?
I have some momentous life changes that I can't reveal till spring of 2019; if all goes well, I'll have incredible amounts of increased freedom to focus on writing my new book, travel while I write, and do more to develop, spearhead, and lead practical, educational resources in my favorite industry of content marketing. Look for an announcement about my changes late spring from my public profiles!
Connect With Julia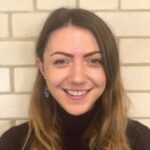 About Liz Rosling
Liz is a business finance specialist, responsible for publishing relevant industry insight for SME Loans. Also an author at StartUp Mindset, Liz uses her years of experience in the financial services sector, to equip small business owners with the guidance and expertise they need to realise their full potential. Stay up to date with Liz through LinkedIn and Twitter. You can drop her an email at liz.rosling@dojono.com.