Meet Wedding Store 24's Founder: Resources For South Asian Weddings
Wedding Store 24 is a party and events studio offering South Asian wedding resources for its clients. Their goal is to connect people with the most reputable event professionals in the wedding industry, including photographers, florists, cinematographers, DJ's, makeup artists, mendhi artists, DJ's and more.
Founded in 2010 by Neema Lodhia, Wedding Store 24 is based in the heart of Artesia, California and receives 5* reviews from it's growing Facebook community.
As part of our #WomenInSMEs campaign we spoke to Neema in the US to find out more about her journey.
1. Hi Neema, thanks for sitting down with us today. Can you start by telling us why you started your business?
I started the business in 2010 when I realized there were not many resources for South Asian weddings, I noticed a ton of resources for western weddings. The light bulb went on and I thought, Indian weddings are $100k plus in investments, with 3-5 events and an average of 500 guests.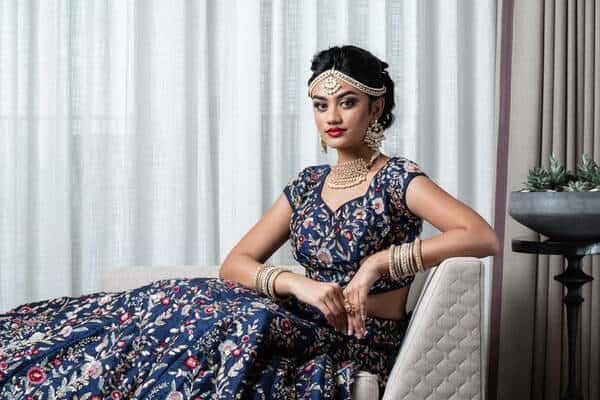 For Indians and South Asians, weddings are a huge sacred event. It's a niche that caters to millions of people in the states that come from the Indian sub-continent. We need more wedding resources and inspirations for our communities. We are a high earning income and highly educated group of people. This is the main reason I started Wedding Store 24. In my time of business, I have connected with the best vendors in the industry to represent for our South Asian Wedding clients.
2. And what have been your greatest successes and challenges to date?
Our greatest successes and challenges both have been our wedding trade shows. We are producing our 13th show this March and face challenges each time. As producers of wedding shows, we are responsible for having in 300+ guests that are getting married, sign up 40+ exhibitors with and work with different fashion designers to showcase on the runway to give our brides/guests inspiration and entertainment.
It requires a lot of time to plan, energy to invest and money to spend on these events. It's a great way to obtain clients and connect with people in this niche industry. It's very fun to network and these events. It's very entertaining. You see all kinds of vendors.
3. It sounds like tough but rewarding work! What would be your biggest piece of advice to female entrepreneurs just starting out in business?
The biggest pieces of advice to female entrepreneurs is to never be afraid to execute your idea. Many women have amazing ideas but are too afraid to start them. They just stand idle and let time pass. I couldn't allow myself to do that. I feel like I'm also contributing to people's love lives.
Never give up. A business is hard to open and even harder for a woman. Women owned businesses are pretty rare. So even if it seems impossible to succeed after your start, do not give up and keep pushing. Success always come to those who work hard.
Women should start their own businesses when they're ready. Look for a niche that you have an interest in and what you think you can do well in. It takes time and patience. Women need to be more confident in themselves in order to become successful entrepreneurs.
Connect With Wedding Store 24