The Power of Vegan Products: BBC The Apprentice Runner-up's MYLKPLUS
Wed, 19 Dec 2018 by Liz Rosling
The Apprentice Finalists
Saturday night saw the much-anticipated season finale of 2018's The Apprentice aired on BBC.
Going head to head for the first-place funding prize was 22-year-old Camilla Ainsworth from Lancashire and 25-year-old, Leeds-based Sian Gabbidon.
Competing for Lord Sugar's £250,000 investment, what made this year's final special was that it featured two business-women from the North of England.
In the penultimate episode, during her interview with style entrepreneur Linda Plant, Sian revealed she once was told by a university professor, 'you can't build a brand if you live in Leeds'. In an emotional exchange, business-success Linda's response was, 'well I built one of the biggest knitwear brands in the country, living in Leeds. So, you can do it'.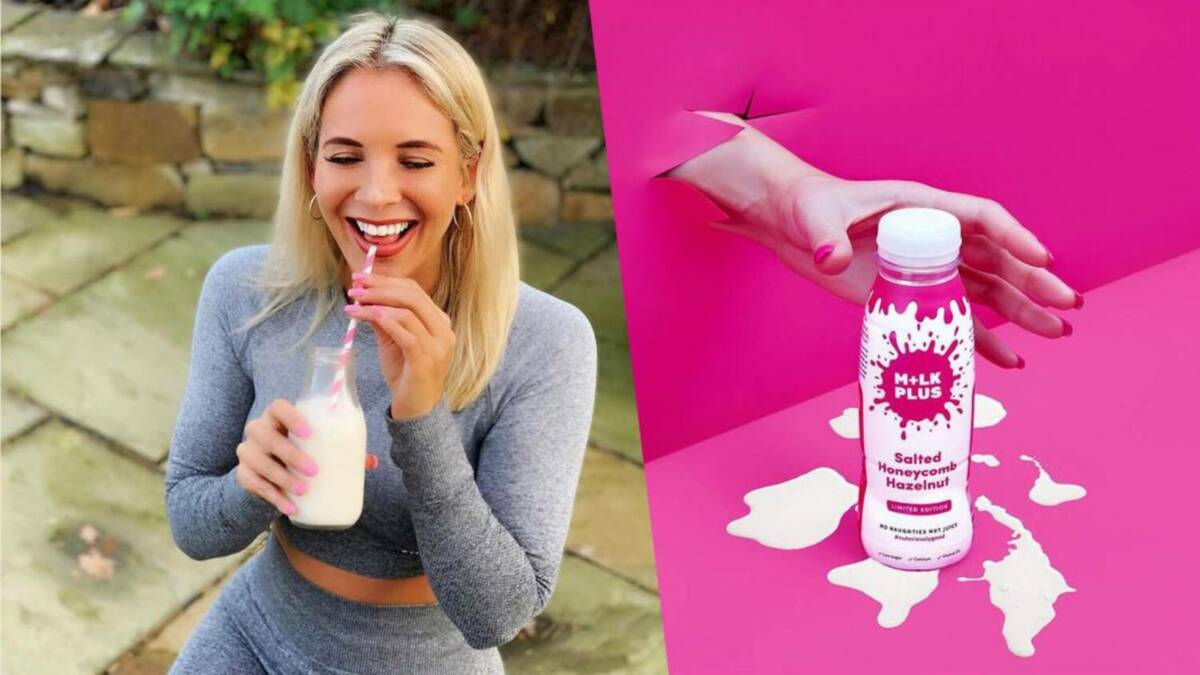 It turns out that there are over 32,000 VAT-registered businesses in Leeds, but just 6,000 SMEs (accounting for more than half of employment). Surprisingly, the number of mid-size and large companies based in Leeds reveals figures significantly above the national average.
Selling custom-made, reversable swimwear aimed at the 18 – 34-year-old market, Sian's business plan took first place, leaving Camilla Ainsworth and MYLKPLUS as Series 14's runner-up…
Camilla Ainsworth's MYLKPLUS
MYLKPLUS is a dairy free alternative nut milk that comes in a variety of flavours in 'grab and go' packaging. The brand benefits those who are lactose intolerant and unable to digest certain sugar in milk and milk products. Staggeringly, roughly 1 in 5 people in Britain believe they are dairy intolerant, and according to research conducted by the British Nutrition Foundation, approximately 65% of the human population has reduced ability to digest lactose post infancy.
What does this mean for The Apprentice runner-up's brand? The brand's products are catering to a large portion of the UK population who are likely to spend money on this stand-out, delicious alternative. What sets MYLKPLUS apart from its competitors, is its high nut concentration (3x the nut content of the market leader). On top of this, instead of the nut milk containing tonnes of emulsifiers and stabilisers like its supermarket companions, MYLKPLUS uses natural and healthy sweeteners like agave.
As well as providing lactose intolerant individuals with a new, healthy and exciting milk alternative, Camilla has tapped into a market that is on the rise, as her nut milk is 100% vegan. Veganism is moving towards the mainstream. Once seen as unconventional, now in 2018, it is at last recognised for its positive impact on animal welfare and sustainability.
Because of this, the vegan industry is growing, showing significant promise moving forward into 2019, and the numbers speak for themselves. By example, the global market for vegan cheese is huge – estimated to be worth around $4 billion by 2024.
What runner-up Camilla is able to do, is brand her dairy-free alternative towards the vegan market, a technique that's bound to be hugely popular: 'Each to their own, but humans are the ONLY species who drink the milk of another species, which when you think about it is a bit gross! Remember, our m+lks aren't just for those who stay away from dairy but in case you do… we've ensured our delicious m+lks are fortified with calcium so you aren't missing out!'(paragraph taken from MYLKPLUS FAQ's)
3 Proudly British Vegan Products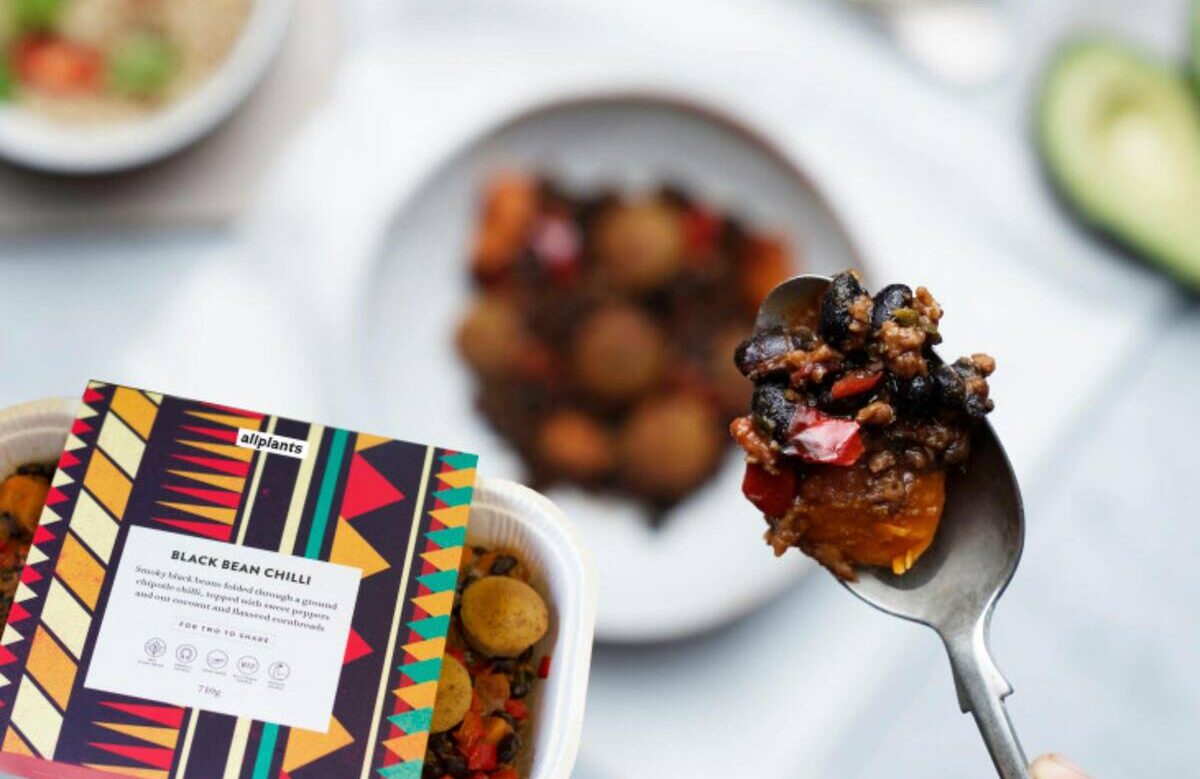 In 2016, successful entrepreneurs and brothers Alex and Jonathan Petrides founded a frozen-food service named AllPlants. Their products, containing no meat, fish, dairy or eggs, are made entirely from plants (if you hadn't already guessed from the name). Their vision began in a single kitchen in Stoke-Newington and in just one year, they secured an £800,000 funding investment which has seen their nutritious vegan business scaleup and be brought to major retailers.
In two years since their launch, AllPlants has served over 300,000 meals nationwide and build an online movement of over 70,000 fans. AllPlant meals are frozen and can be bought in packs of six at just £4.99 per serving for two. Shop now.
Moving Mountains provides consumers with a vegan burger patty alternative. With founders who have been working in the organic and plant-based industry for over 20 years, Moving Mountains has created the 'B12 patty'. The patty gets its name from vitamin B12, the vitamin lacking in vegetarians and vegans as it is most commonly found in red meats.
In just one year, Moving Mountains has moved into more than 10 locations across Britain, including London, Belfast, Brighton, Bristol and Sheffield. Unlike its competitors, this British food producer offers a 100% raw plant meat burger that is free from antibiotics and hormones but sizzles and browns like a normal, juicy beef burger (bleeding beetroot juice through the middle).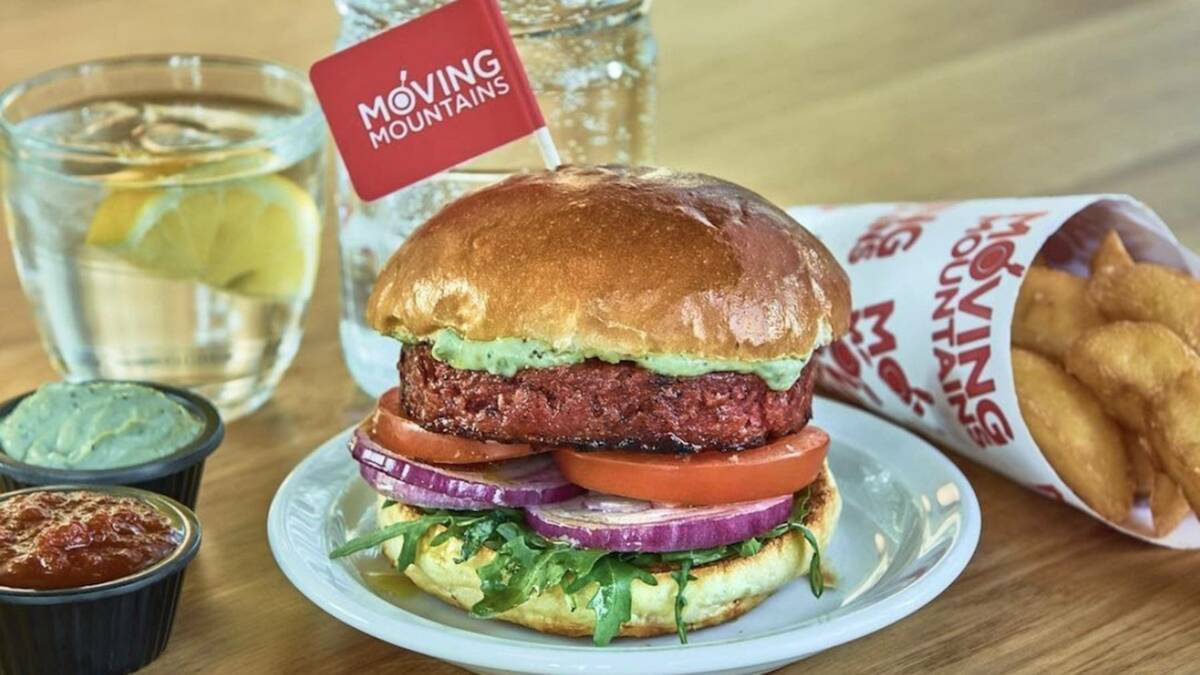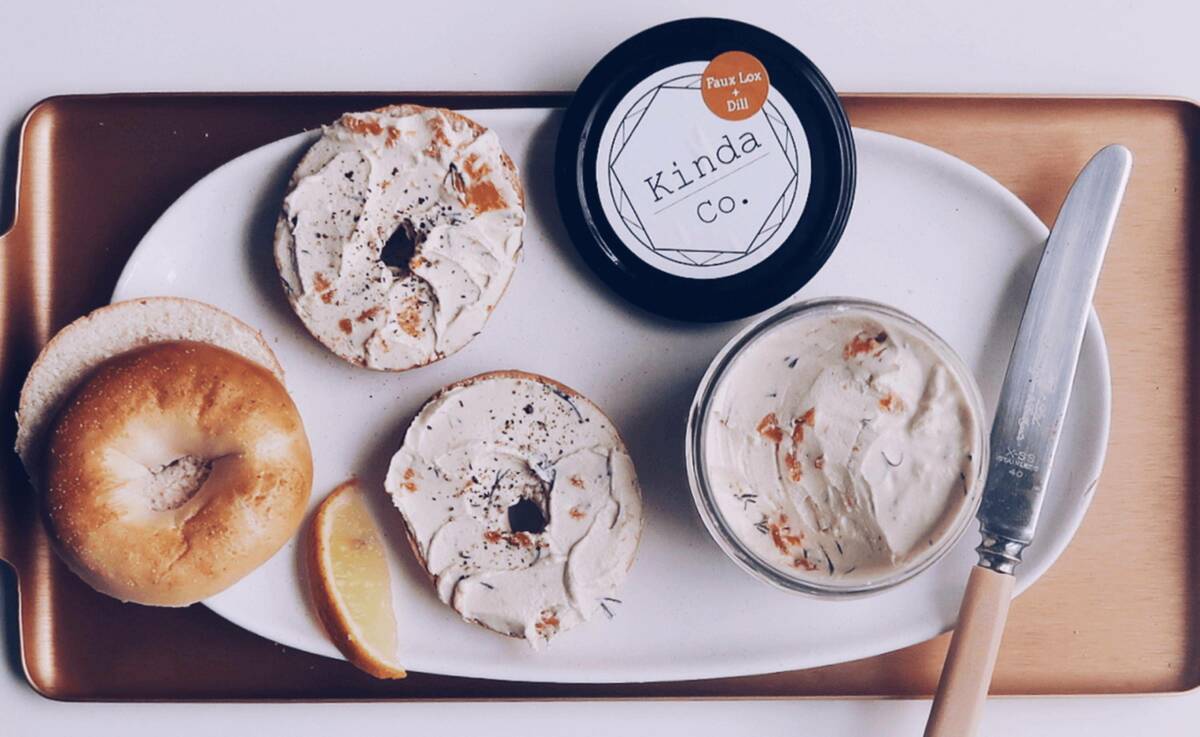 Startup vegan cheese brand founded by Ellie Brown won this year's Bread & Jam Fest, securing £35,000 in investment funding and a year's worth of mentoring support. Before founding Kinda Co, Ellie experimented in her kitchen, developing recipes for plant-based cheese that would satisfy her love of cheese.
Ellie's products are completely natural and contain no preservatives, they are also packaged in glass jars and biodegradable wax papers making them environmentally friendly!
From white cheddar with cranberry to nacho dip, Kinda Co's dairy alternatives are a must-try vegan product.
In Summary
All in all, it's fair to say that Camilla Ainsworth's MYLKPLUS fits entirely with the market of trending vegan products. Did Lord Sugar make the right decision in terms of his investment? This remains to be seen. With all this said, it's fair to predict that Camilla's brand will be a success with or without the £250,000 investment. Watch this space!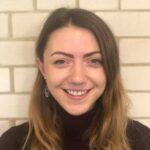 About Liz Rosling
Liz is a business finance specialist, responsible for publishing relevant industry insight for SME Loans. Also an author at StartUp Mindset, Liz uses her years of experience in the financial services sector, to equip small business owners with the guidance and expertise they need to realise their full potential. Stay up to date with Liz through LinkedIn and Twitter. You can drop her an email at liz.rosling@dojono.com.