Hotel Finance For Businesses In The Hospitality Industry
Hotel Finance When Your Business Needs It Most
Access £1,000 to £500,000 Today
Everything You Need To Know:
UK HOSPITALITY SECTOR
Running A Hospitality Business
If you have been reading recent UK hospitality sector reports, you will know that the growing demand from leisure and business travelers has brought about a huge increase in profits for the sector over the last few years. If you are passionate about hospitality, now seems like the perfect time to get your very own hotel, B&B or hostel off the ground.
PWC released statistics that show UK hospitality occupancies at an all-time high of 76%. The UK GDP growth forecast shows the hospitality sector enjoying a 1.6% increase in 2019. Currently, there are over 700 businesses operating in the hospitality sector employing more than 2.9 million people in Britain.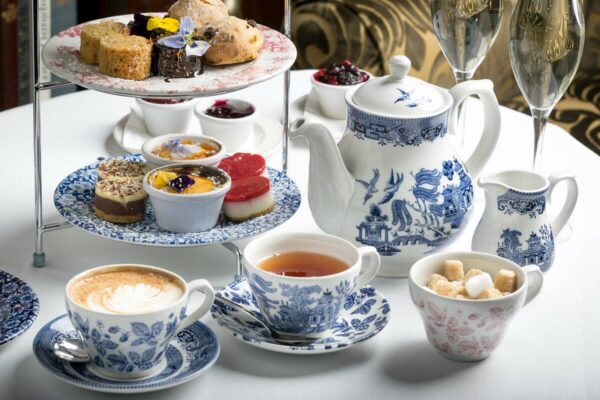 As an entrepreneur looking to get into the industry, you probably already know that the hospitality industry is one of the most valuable to Britain. According to the Office of National Statistics and a feature article released by the Business Leader, the tourism and hospitality sector in the UK is growing steadily – and the profits certainly seem worth it. The stats reveal that in 2017, the turnover reached a whopping £98 billion, which was a massive jump from the £86 billion turnover in 2015. In 2018, the hotel industry experienced a turnover of £102 billion.
A quick search on the Office of National Statistics regarding the impact of Brexit on the current hospitality sector is also very telling. It appears that Brexit or not, tourism and hospitality in the UK is solid –improving and growing in the face of challenges and uncertainties.
It's understandable why so many entrepreneurs want to get involved in an industry that that contributes 5% of UK GDP and a huge 6% of all businesses operating in the United Kingdom! One of the biggest challenges that entrepreneurs in the hospitality industry face is funding. Without enough financing, it can feel impossible to get a hotel, B&B, resort, or hostel up and running and ready to compete in an already saturated industry.
Running a Hospitality Business
If you are wondering how big the UK hospitality industry is, consider that it contributes to 10% of the country's employment. While there are hundreds of hotels, B&Bs, hostels, and resorts found across the United Kingdom, new ones are popping up every year. Yours could be the next one to bring a valuable tourism experience to your area…
You'll probably be aware that competition is rife in the tourism sector. Travelers, both business and leisure, are becoming more demanding and want the very best that their money can afford. That means that hospitality establishments are always improving their premises and adding to their plethora of amenities and facilities. Entering such a constantly-advancing industry can seem daunting. And of course, it's going to be expensive.
How To Run A Successful Hotel
Running a successful hotel requires the owner/manager to be meticulous about the initial setup of the property, advertising & marketing, décor, staff training (for excellent customer service), and maintenance & cleaning. All of these processes require financing, which can be the challenging part for a hotel owner.
To run a successful hotel you will need to put some thought into the following before applying for finance:
Choose suitable location/premises
Decide whether it is best to invest in an existing structure or build a brand new hotel/B&B/hostel
Conduct thorough market research – know your competition
Draw up a suitable business to present to possible lenders and investors
Write up an extensive list of costs and projections as part of your planning
The good news is that hospitality businesses, especially freehold properties, are seen as secure to lenders. Of course, there are always hurdles to be jumped over when applying for finance. Entrepreneurs often find that a loan is difficult to acquire if they have a less than perfect credit score.
What Costs do Hotel Business Owners Face?
Hotel owners (and hospitality entrepreneurs) are faced with a variety of expenses when starting up a new business or expanding an existing one. Some costs to expect include:
Building and construction
Renovation or revamp
Registration and licensing
Staffing and training
Purchasing stock
Maintenance and cleaning
Advertising and marketing
Furnishing
Advantages of Running a Business in the Hospitality Sector
At The Building for the Future and Supporting Further Growth event which was held on 26th March 2019, Anthony Pickles, Head of Tourism Affairs at Visit Britain and a variety of other key speakers discussed the many advantages of running a business in the UK hospitality sector.
During the event, research and statistics discussed uncovered the undeniable fact that since 2010 the tourism industry has grown faster than any other industry in the UK. Forecasts show that by 2025, the UK tourism industry will be worth more than £257 billion. These figures alone show just how lucrative the industry is, and will continue to be. If you are an entrepreneur with a passion for tourism and hospitality, you can't really afford to miss out on this vibrant, growing industry, can you?
HOSPITALITY BUSINESS LOANS
How To Finance A Hotel
One of the major benefits of hotel financing is that it enables the business to grow, expand and reach more profitable markets, without crippling the existing budget. It also allows the business owner to create a hospitality business that is truly competitive, instead of having to "make do" with a sub-standard set up due to budget constraints. If you want to compete in such a growing and lucrative market, you need to have something of value to offer your customers – and hospitality business loans can make that possible.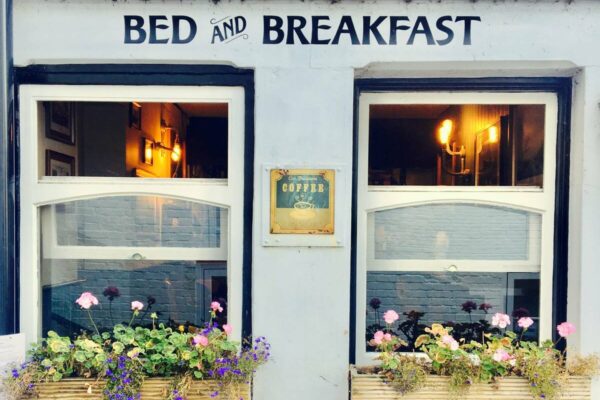 Hospitality Business Loans
Hospitality business loans are not always easy to come by. Most entrepreneurs in the industry turn to their local High Street bank only to be disappointed with the outcome of their application.
The following challenges are faced when applying for hospitality business loans:
In most instances a hefty deposit of at least 30% is required when applying for hotel finance with a High Street bank.
In some instances, additional security may be required
The business plan needs to be meticulous and thorough
Lenders feel more comfortable financing individuals with industry experience
An excellent credit score is required
If you are unable to meet with these requirements, you can expect the High Street bank to turn you away. That doesn't mean that you don't have alternative financing options available to you. At SME Loans we provide a variety of financing options that are ideal for the hotel sector
Apply For Hotel Financing
Whether you are starting up a home-based Airbnb business or hoping to acquire additional finance to assist with the construction of a major hotel in a prime location, funding is available to you. At SME Loans, we provide hotel financing up to £500,000 with flexible repayment options. We can pair you with lenders most likely to approve your loan application.
Is My Business Eligible for Hotel Finance?
To apply for hotel finance at SME Loans, you simply need to meet the following qualifying criteria:
Your business is registered in the UK and has been operating for more than 6 months
You (the business owner) are 18 years of age or older
You currently have a monthly turnover of £5,000 or more
Can I Apply for Hotel Finance with Bad Credit?
Even if you have a less than perfect credit score, you are still eligible for hotel financing. At SME Loans, we provide bad credit business loans to individuals with a good business plan and who currently have a good relationship with their credit.
We work with a network of lenders who look beyond your credit score and take an overview of your business into account before approving or denying hospitality business loans. This means that decisions on hotel loans are based on your business' performance.
APPLY FOR HOTEL FINANCE
SME Loans Online Application
At SME Loans we take great pleasure in helping hospitality and tourism entrepreneurs take their business ideas or ventures to the next level with tailor-made hotel loans. We offer the following alternative hotel business loan options that all hospitality business owners should consider…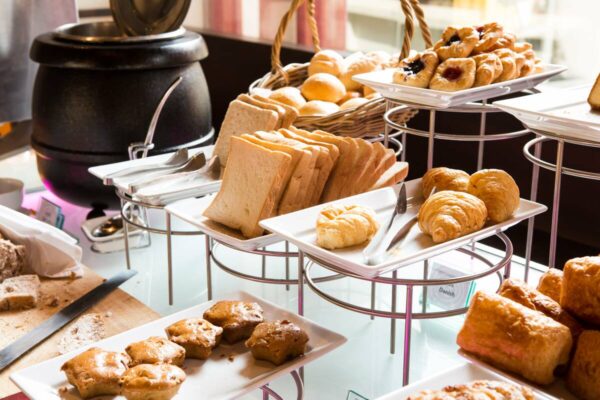 Hotel Business Loans Up To £ 500,000
Non-bank funded hotel loans are the ideal funding solution for hospitality entrepreneurs, especially as no collateral is required. At SME Loans, we work in collaboration with a network of lenders offering unsecured hotel loans of up to £ 500,000. One of the biggest advantages of this alternative loan type is that it is paid out within 24 hours. The repayment terms are typically fixed payments, paid back over 1 to 5 years. While there is no security required; applicants of our unsecured hotel loans are required to provide a personal guarantee.
Merchant Cash Advance For The Hospitality Sector
If you have an existing B&B, hotel, guest house or similar and want to boost its growth with a cash injection, a merchant cash advance is the ideal product for you.
These cash advances are aimed at hotels that provide facilities for credit and debit card transactions. The amount that you can receive is between £5,000 and £500,000. The amount is not paid back in fixed monthly installments, but by taking a percentage of your future credit card and debit card sales (your cash sales are not affected at all). Merchant cash advances for the hospitality sector are quick and easy to apply for and are usually paid out within 24 hours.
How to apply for hotel finance
To apply for an SME Loan for your hotel or hospitality business, follow these simple steps:
Step 1: The application process can be done online by clicking on "apply". You will need to provide us with the following details:
The registered name of your hospitality business
A tally of the years your business has been operating
Your business' current monthly turnover
An indication of how much you wish to loan
Step 2: The next step will be disclosing your personal details, including:
Full name
Your designated position within the business
Contact details
Step 3: To proceed with the application, you need to agree to the terms and conditions. Read through them and then click on "get my quote".
Step 4: We will liaise with our lenders and then get back to you with the outcome of your application. If it is approved, our professional account managers will ensure that you understand the terms and conditions before the process can go ahead.
Step 5: You will need to sign the agreement between you and the lender before the cash can be paid out. The pay-out usually happens within 24 hours.
HOTEL FINANCE FAQS
Frequently Asked Questions
If you're still unsure about whether or not to finance your hotel business, then make sure to
check out our FAQs below where we've answered some popular questions we're asked.
Hotel finance is a form of business financing, usually an unsecured business loan, which is designed for the hospitality industry. The loans are designed to help hotel businesses, B&Bs and hostels. These loans can be used to help cover the costs of building renovations, furniture, advertising, cash flow and much more.
Hotel finance can come in the form of business loans as well as a merchant cash advance. In order to apply for hotel finance, you first need to complete an online application. You must fulfil out the following information to be eligible for finance:
· How much you wish to borrow.
· Business information, such as how long you have been trading for.
· Personal information, such as your full name and position within the company.
· Contact details, email address and telephone number.
When submitted, an account manager will be in touch with you to discuss the next steps of your loan options should your application pass the criteria.
At SME Loans we have lots of experience with helping businesses in the hospitality industry acquire the funding they need. Our brokers work intensively to find the right financing option to help your business reach its potential. We work with FCA regulated lenders to ensure that you feel secure that your money is coming from a trusted source.