Online Business Banking – What are the best online business accounts?
Thu, 19 Nov 2020 by James Green
Summary
For the last decade online banking has been growing year-on-year due to traditional highstreet banks providing online banking services for their customers. However, in the last few years there has been a surge in online-only banking brands hitting the UK finance market.
With the digitisation of business banking, we delve into the benefits of online banking within the UK. We look at how and why online-banking could be useful for businesses.
We also compare several online business accounts currently on the market from some of the top brands that are on the market. We provide an in-depth breakdown of each brand to help you decide which business account is best suited for your company.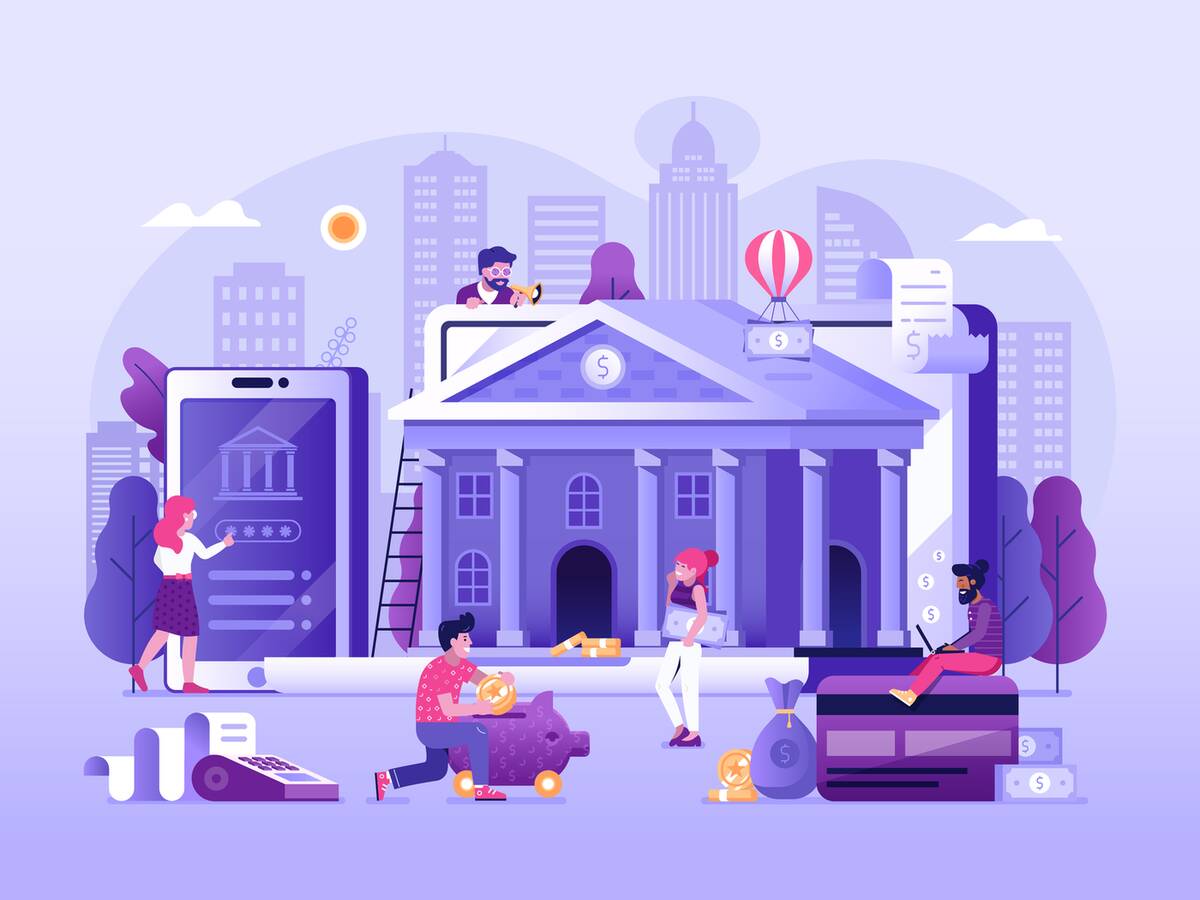 Online banking has been on the rise for many years, with many traditional highstreet banks providing online banking to customers. In fact, two-thirds of British adults were using online banking in 2018, many taking advantage of the convenience of organising their finances from the comfort of their own home, 24/7.
In recent years online banking has continued to grow with the rise of online-only banks, such as Revolut, Starling Bank and Tide. The introduction of online-only banking has been very successful, especially in consumer banking, where 12 million people in the UK have signed up to online-only banks.
As these online-only banks have grown in popularity amongst the consumer market, many have also expanded into online business accounts. Many digital banking platforms now provide business current accounts and other services designed to help companies manage their money easily and securely.
As online business banking is looking likely to grow, we have decided to take a deeper look into why entrepreneurs are choosing to signup with exclusively digital banks. In this article, we take a look at the various benefits of online banking, and we also compare several digital banking platforms.
What are the benefits of online business banking?
As online business banking has grown in popularity, we have decided to look at why so many people are being converted to online business banking in the UK. In this section, we've decided to look at the general benefits of online banking. To learn more about what banks offer, check out the next section.
Convenience
One of the convenient elements of online banking is that you're not limited by opening and closing times of physical banks. This means that you have round the clock access to your business' finances, which allows you to be in total control. As online banking can be accessed from your computer and your phone, you can essentially keep on top of your business' finances where and whenever.
Easy payments
As previously mentioned, one of the key benefits of online-banking was convenience. Part of that convenience is also being able to transfer money and pay invoices bills quickly. Online banking allows for instant payments so that you're able to focus on the rest of your work. Furthermore, if you have recurring payments, online banking allows you to schedule regular payments so that you never miss a deadline.
Everything is in one place.
Much of online banking now comes with a 'hub' accessible via an app for mobile users or via web browser on computers. The consolidation of banking allows business owners to track spending as well as outgoings. The rise of online-only banks has made financial tracking much easier to monitor the finances of your business.
Greater integration
The benefit of online banking is that there is greater connectivity with other software, which has helped revolutionise how business owners manage their money. Accountancy software integration has allowed businesses to be able to automate and manage their accounting.
This has led to greater efficiency, especially for startups and sole traders who may not have the necessary funding to afford an accountant. Integration with online banking isn't just limited to accountancy software but can be used to help with other areas such as HR, Business API, and communication software.
Which online business account is best?
Deciding what online business account is best for your company can be difficult as there's a lot of choices. This is why we've extensively researched and compared three popular online-only banks. The banks we have chosen to compare are Revolut, Tide, and Starling Bank. We've chosen these companies as they're some of the biggest names when it comes to online banking and have helped 100,000s of companies with their money.
We aim to provide key information that will help you decide on what business account is best suited for your company.
Features Breakdown
| Business Accounts | Bank Type | App Integration | Multi-Currency Account | International Payments | Cheapest Price Plan | Company Types | Perks |
| --- | --- | --- | --- | --- | --- | --- | --- |
| Tide | Alternative Banking Service | Yes (Accountancy Software Only) | No | No | Free | Freelancers, sole traders and limited companies | SME Loans exclusive £40 signup bonus & discounts |
| Starling Bank | Fully Licensed Bank | Yes | Yes (Euro and U$D) | Yes | Free | Sole Traders, Startups, Limited Companies and LLPs | N/A |
| Revolut | E-money Institution | Yes | Yes | Yes | Free | Freelancers, Sole Traders, Limited Companies, and Enterprises | Discounts and free trials. Revolut Metal Card for paid accounts |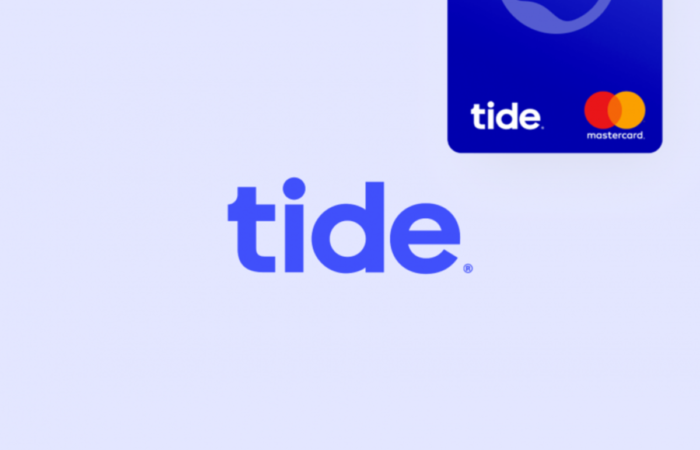 Tide's online app is designed to provide sole traders, limited companies, and freelancers with a secure and easy to use business current account. So far, 250,000 business owners have opened a business account and entrusted their money with Tide.
The Tide app can be accessed via an iOS or Android mobile device, which means that you're able to access your business finances whilst you're on the go.
What can the Tide business banking app do?
The Tide app provides several key features that can be used to keep on top of your finances.
Direct Debits: With the app you're able to set up and manage your direct debits, allowing you to stay on top of your outgoing payments in one space.
Accountancy Integration: The app can sync with the accountancy software you use, which simplifies. This includes popular software such as QuickBooks, Xero and Sage.
Card Management: You can use the app to manage the free business Mastercard provided when you register with Tide. The app will allow you to keep track of card spending as well as to Freeze the card if it is lost or stolen.
Monthly Statements: You're still able to download a digital statement with Tide to understand your spending better. You can even export transactions directly from the app into a CSV to help with accounting.
Multiple account tracking: Within the app you're able to track multiple accounts in order to get a comprehensive view of money coming in and out of your business.
Simple invoicing: With the Tide account you're able to send and pay invoices directly within the app.
What business current account plans do Tide offer?
The plans Tide offer include:
Free account: £0 per/month.
Plus account: £9.99 + VAT per/month.
Plus Cashback account: £49.99 + VAT per/month with 0.5% cashback on purchases.
All account plans include a free business Mastercard with a full UK sort code and account number. The Tide card can be used anywhere a Mastercard is accepted and also syncs up with the app to easily manage your spending. You can additionally order up to 35 team cards to get a better understanding of who is spending money.
What other bonuses does the Tide business current account provide?
Member Perks: A Tide current account also includes benefits for its members. There are a variety of perks to help your business thrive, ranging from money off hot desking to discounts on wellness treatments.
Free £40 signup bonus: If you create a business current account with Tide by clicking on the link below, you will be exclusively rewarded with £40 as a thank you. The free £40 will be transferred straight into your new Tide current account. This is an exclusive SME Loans deal, so make sure to click on this link to be eligible for a free £40.
Is there any COVID-19 support with Tide?
Tide has provided many resources to help businesses through the Coronavirus. One of the key resources they've put in place is an 'eligibility checker' to see whether your business is eligible for government business help. For Plus and Plus Cashback members, Tide also has a 24/7 legal hotline to help businesses with any problems that they may be facing whether or not they're related to COVID-19.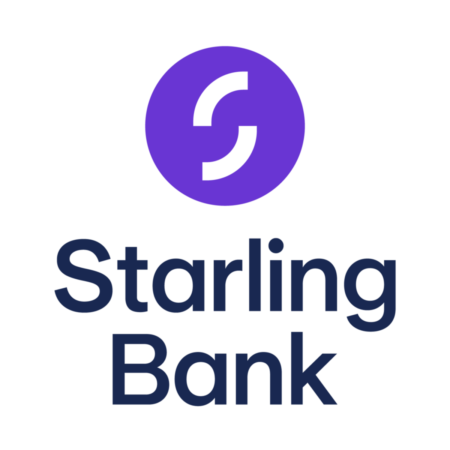 Starling Bank provides an award-winning business bank account created to help businesses change the way they bank. So far, their business bank account has won 2 British Bank Awards and has received over 270,000 UK businesses sign up with Starling Bank.
Starling Bank aims to help sole traders, startups, and limited companies organise their finances safely and easily.
What does Starling Bank offer?
A Fully Regulated Bank Account: Opening up an account with Starling Bank means that your money is covered up to £85,000 by the Financial Services Compensation Scheme.
Manage your spending: The Starling Bank app is a one-stop-shop, allowing you to break down your monthly spending via spending analytics, keep on top of your digital receipts, and separate your taxes and overheads.
Easy Payments: With Starling you're able to make free UK bank transfers. You're also able to manage all scheduled payments using the app, allowing you to stay in control.
App Integration: The Starling Bank app allows for accountancy software integration from popular brands such as Quickbook and Xero as well as integration with other business services such as Slack.
24/7 Support: Customer support is open 24/7 should you have any problems. This includes help from actual people, not just bots!
COVID-19 Support: Business owners can apply for a CBILS overdraft and CBILS and BBLS loans via Starling Bank.
What business current account plans do Starling Bank offer?
Starling Bank currently offers a free business current account and a free sole trader account, both cost £0 per/month. Sole trader accounts are exclusively available to those with a Starling Bank personal current account.
Original Free Account: £0.00 per/month.
Business Toolkit Add-on: £7.00 per/month (The first month is free).
The business toolkit add-on is optional and is used to help with accounting and bookkeeping. At an extra £7 per/month it is an excellent addition and looks to be especially useful for sole traders.
The business toolkit add-on includes:
Invoice management
HMRC Tax estimation for sole traders
Bookkeeping management
Bill management
VAT management
Is there any COVID-19 support with Starling Bank?
With Starling Bank, you're able to apply for the Coronavirus Business Interruption Loan Scheme to help your business get through the second COVID-19 lockdown. In addition, Starling Bank has also provided numerous resources to help your business during COVID.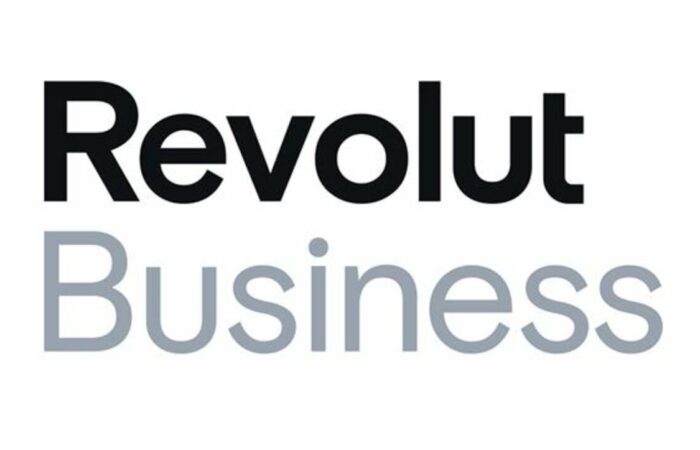 Revolut's business accounts have been built with growth in mind. They aim to make business easier for growing companies. That's why they cover new businesses all the way through to enterprises.
Their pricing structure varies from £0 onwards, but each plan is designed to match a different stage of business. With over 500,000 businesses already having joined, Revolut is a great option for businesses looking to grow.
What does Revolut offer?
The Revolut free account provides a whole host of useful allowances for businesses.
Multi-Currency Account: For international traders, Revolut allows businesses to hold money in their account in 28 different currencies. It also allows you to exchange said money with no hidden fees!
Connect with apps and business API: The Revolut app allows connectivity with external apps to help improve your workflows. Especially direct integrations with accounting tools like Xero, Quickbooks, Freeagent help you save time on accounting and focus on growing your business.
Free cards: With Revolut you're able to sign up to an infinite amount of classic and digital debit cards, which can be used by you and your team. Best of all, spending can be tracked within the app, and cards can be frozen at any time to help avoid problems if your card is lost or stolen. Use a Revolut card to pay for your business expenses.
Free local payments: Unlimited free payments to other Revolut account holders. Free local payments to other banks within the free allowance.
IBAN: GB IBAN and unique account details so that you can send and receive international transfers in multiple currencies.
What business current account plans do Revolut offer?
Revolut splits its current account plans into two categories: Company and Freelancer.
Company
The company plans mean that an account is registered under the business name. Each company plan is designed to reflect different stages of a growing business, allowing you to pay as your business develops.
The plans are broken down into the following pricing structure:
Free Account: £0 per/month
Grow Account: £25 per/month
Scale Account: £100 per/month
Enterprise Account: The Enterprise account requires the person to get in touch
Freelancer Plan
With a Freelancer Plan, the current account is registered under your own name. This plan is dedicated to freelancers who are looking for an easy way to stay in control of their money.
Free Account: £0 per/month Professional Account: £7 per/month
What other bonuses does registering with Revolut offer?
Discounts & Free Trials: For paid members, Revolut offers an impressive array of rewards worth over £6,000 for its users to help benefit their businesses. They have worked hard at being able to offer discounts with top brands in finance, marketing, legal, and many other sectors.
Here are just a handful of the discounts that are on offer when you register with Revolut.
4 months free Sage Accounting
15% off Adobe Creative Cloud
25% off Pipedrive
5% off Deliveroo for Business
Revolut Metal Card: For Grow, Scale, and Enterprise accounts, they will be entitled to the contactless Revolut Metal card. This ultra-modern reinforced-steel card allows you to stand out from the crowd and is a reflection of the quality and financial benefits provided by Revolut.
Is there any COVID-19 support with Revolut?
Revolut has been supporting their business customers throughout COVID-19 by making sure they're updated with all of the relevant information. They also have a dedicated blog to provide businesses with information that is useful and up-to-date.
Final words
Online banking is growing year-on-year and has already been incredibly beneficial for businesses within the UK. The new online-only banking brands hitting the market are shaking up the banking sector with many traditional banks needing to step up to meet the digital demand.
The online-only banking brands that we have looked at today all have their unique selling points, but all collectively provide a secure and great service for UK businesses.
Frequently Asked Questions
The best online business account is ultimately down to the discretion of the user. Depending on your business type and personal preferences, a business owner may look for a specific benefit. Generally, the best online business accounts typically make banking easy and secure for their customers.
We've compared online business accounts from some of the top brands on the market to help inform business owners who are considering opening an online business account.
Yes, you can set up a business account online with online-only business accounts. Online-only business accounts can be set up using your phone, tablet or computer. Depending on the provider, you can register and set up an account in minutes and receive your business debit card within a few days of registering.
Yes, you can. The accounts that we have reviewed are all registered and regulated by the appropriate bodies in the UK. It remains imperative that if you are opening an online-only business account that you read the terms and conditions, to ensure that your money will be safe and secure.
It is also important to undertake the appropriate research to ensure you're signing up to a legal and legitimate financial institution.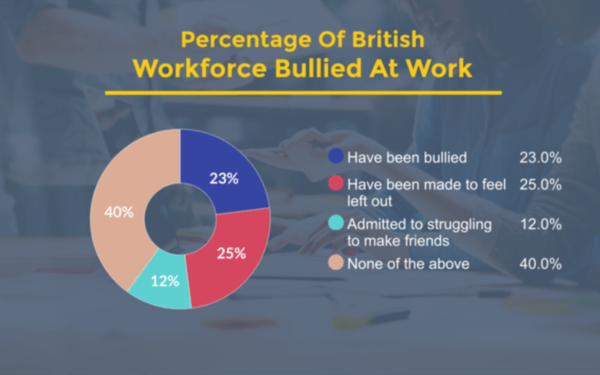 Bullying In The Workplace – Statistics For The UK
Just how rife is bullying in the workplace? Our UK statistics are revealed as we discuss its impact on businesses and give guidance for employees and employers.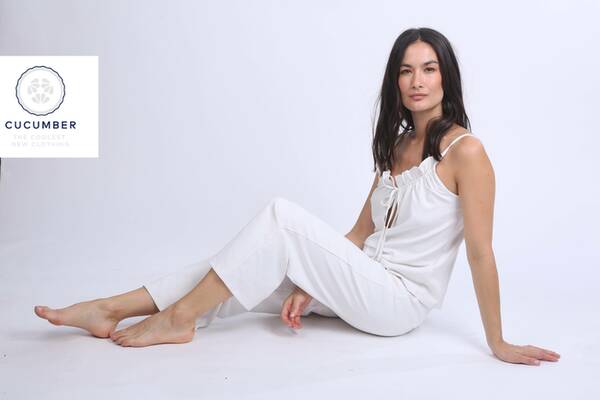 Meet The Founders Of Cucumber Clothing #WomenInSMEs
We find out more about luxe nightwear and leisurewear brand Cucumber Clothing from co-founder Nancy Zeffman. 100% British made, produced from wicken fabrics.