Pub Finance & Bar Loans – Unsecured Funding Options
We Help Pubs And Bars Like Yours To Grow And Thrive
Access £1,000 – £500,000 in just 24 hours
Everything You Need To Know:
LOANS FOR PUBS AND BARS
The Bar & Pub Industry
At SME Loans we are passionate about helping British bars and pubs with their current and future endeavours. Following the recession of 2008, pubs were placed in the 'high risk' category, which meant that securing pub finance became trickier than for other industries.
According to the Campaign for Real Ale, in 2018, on average 18 pubs were shutting down across the UK a week. With taxes rising and more people choosing to drink a t home, it's imperative to support our beloved local pubs and bars to ensure they don't just survive, but thrive in the turbulent future economic climate.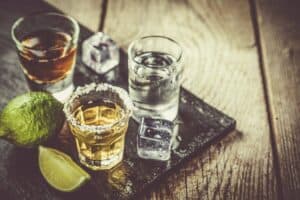 Several socioeconomic factors have impacted bars and pubs across the UK. In 2017, it was reported by the British Beer & Pub Association (BBPA) that the beer and pub industry contributed £23.1 million to the  economy annually.
An industry that employs over 900,000 staff members, in recent years rising alcohol prices and the expansion of larger chain establishments has made it difficult for independent bars and pubs to keep their doors open and continue trading…
Supermarket discounts are one of the main factors impacting declining bar and pub incomes. Pub beer prices have increased in comparison to shops and supermarkets who are able to offer special deals and limited discounts.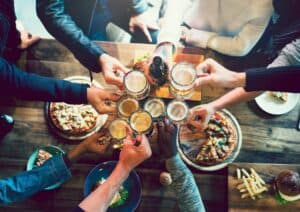 Bars and pubs lie at the heart of local communities, providing a social place where friendships and networks can be strengthened and extended through the neighborhood. The community value of pubs are unparalleled, and whilst alcohol is often associated negatively with antisocial behaviours, statistics show that little of this activity comes from community serving pubs.
For these reasons and more, at SME Loans we are committed to helping bars and pubs succeed. Our pub finance options can help to fund endless purposes, including:
Improvement of your bar / pub's premises (expansion, renovations and refurbishments)
Soft furnishings and furniture purchase
New kitchen, bar and cellar equipment
Staff training and recruitment
Outdoor maintenance of smoking areas and garden landscaping
Website design and creation
New menus / branding
Stock purchases (glasses, food, drink, crockery)
Cash-flow coverage
Equipment repairs
SME LOANS PUB FINANCE
Is My Pub Business Eligible?
Whether it's an expansion loan, funding to finance renovations or a quick injection to cover cash flow downtime, we've helped several pub owners like you to get the finance they need to grow.
As a bar or pub landlord, you'll already be aware of and familiar with the challenges the industry brings, but also have a taste for just how rewarding pub trade can be. Not being able to secure finance when you need it can truly impact your pub business' process, which is why we offer pub loans, bar loans and the innovative merchant cash advance product to business owners.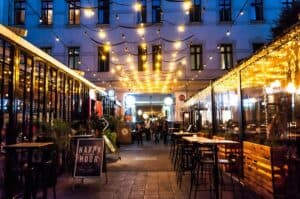 Business Loans For Bars And Pubs
Pub loans and bar loans give landlords and business owners the opportunity to quickly receive a chosen amount of money in full upfront, which then gets repaid in monthly instalments with interest over a pre-agreed repayment period. At SME Loans, you can borrow up to £500,000 to finance your bar or pub, and pay back the money over a 1 to 5 year period.
As the business loans for pubs and bars we offer are unsecured, you don't have to worry about offering security to our lenders through collateral, such as your bar or pub assets. Instead of providing a lender with security or collateral, our unsecured pub and bar loans often require a personal guarantee. Personal guarantees ensure that if your bar or pub defaults on loan repayments, you as the business owner or landlord become personally liable for repaying the borrowed money to the lender.
A legally binding agreement, it's important to be aware of what a personal guarantee entails. With that being said, if you are satisfied with your pub's situation and confident loan repayments will be made on time, you shouldn't feel fearful of signing the agreement.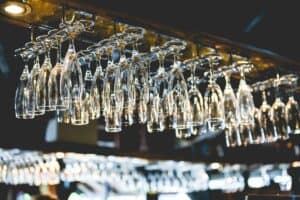 Merchant Cash Advance For Seasonal Businesses
If our business loans for bars don't sound right for you, here at SME Loans we also offer an alternative solution known as the merchant cash advance. Using this product, repayments are in sync with your pub or bar's income, making it the perfect option for seasonal industries such as the pub trade.
Our merchant cash advance enables pub owners and landlords to receive between £5,000 and £500,000, which then gets repaid using a small percentage of future debit and credit card payments. Due to the fact that the money repaid is only ever a percentage of your business' earnings, repayments are kept in line with your business' performance. With a merchant cash advance, you will receive an upfront, interest free payment to spend on whatever your pub or bar needs.
The percentage that you end up repaying is always agreed with the lender at the start, and because repayments are automatically deducted by your card terminal provider, there's no need to spend time setting up any direct debits.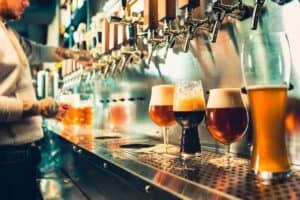 The Application Process
Step 1:
Read through our funding products guides to ensure everything you need to know before applying.
Step 2:
Click the apply button. You will first be asked some basic details to verify your business. Please expect to be disclose:
The amount you want to borrow for your bar / pub
Average monthly card sales
Name of your pub / bar business
Number of years you've been trading
Step 3:
Your application will then be directed further down the page, where you will be asked to fill in your personal contact details, including:
Title, first name and surname
Position in the business
Email and telephone number
Step 4:
After you accept the terms and conditions you will be able to click 'get my quote'. From here your application will be processed and reviewed by one of our approved business finance suppliers.
Step 5:
Once the application has been reviewed by one of our trusted lenders, a dedicated account manager will be in touch to discuss the terms of your loan or advance agreement. At this point you are welcome to ask the lender anything you are unsure or have concerns about, including repayment plans, to make sure there are no nasty surprises along the way.
Step 6:
After you have carefully read through all the terms of agreement, you will need to sign all of the relevant documentation and return it to the lender. The funds will then be transferred into your business account should you agree to the terms and conditions of the loan.
Is My Bar / Pub Business Eligible?
All bars and pubs strive for growth, which is why we work with lenders who place emphasis on the current strength of your pub business, overlooking any previous issues or shortfalls where they can.
Our Simple Qualifying Criteria:
Your business is registered and trading in the UK
You have been actively trading for a minimum of 6 months
A minimum monthly turnover of £5,000
You as the business owner is over the age of 18