In the world of alternative finance, there are a plethora of options available to businesses looking to maintain a healthy cash flow. Two of the most popular methods are Invoice Financing vs Factoring. But what's the difference between the two? This article aims to demystify these terms and highlight their uses, benefits, and potential downsides.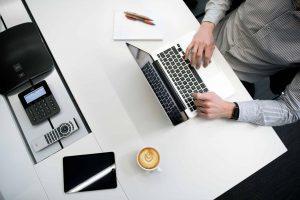 What is Invoice Financing?
Invoice financing is a method for businesses to borrow money against the amounts due from their customers. Businesses pay a percentage of the invoice amount to the lender as a fee for borrowing the money. How does Invoice Financing work? – We explain in detail in our dedicated blog post.
What is Invoice Factoring?
Invoice factoring, on the other hand, is a financial transaction and a type of debtor finance where a business sells its invoices to a third party (called a factor) at a discount. Invoice factoring can be a viable option for businesses in a wide range of industries such as construction and retail businesses.
"Factoring is not just a cash-flow solution, it's a partnership. Your factoring company will manage your receivables and collections, providing you with valuable time and resources to focus on growing your business." – SME Loans
The Differences Between Invoice Financing and Factoring
While both invoice financing and factoring help businesses improve cash flow, they differ in the following ways:
Control Over Collections: In invoice factoring, the factoring company takes over the business's sales ledger and controls the collection of invoices. With invoice financing, the business retains control over the collection process.
Confidentiality: Invoice financing is usually confidential, meaning the customers are not aware of the business's arrangements with the lender. In contrast, factoring is not confidential.
Industries Served: Invoice factoring in the construction industry is quite common, whereas invoice financing might be more prevalent in other sectors.
For an in-depth comparison, visit our blog post Invoice Factoring vs Invoice Financing: Which is Right for Your Business?
Factoring vs Financing: A Question of Terminology
"Is factoring same as financing?" you might ask. The terms are often used interchangeably, but they represent two distinct services, as outlined above.
Is Invoice Discounting Cheaper than Factoring?
The cost difference between invoice discounting (a form of invoice financing) and factoring depends largely on the specific deal made with the finance provider. Some businesses might find invoice discounting cheaper than factoring, but it's important to consider all costs involved, not just the headline rate.
Benefits and Downsides of Each Method
Conclusion
Whether you choose invoice financing or factoring depends on your business's specific needs. SME Loans offers alternative financing solutions, including business loans and startup business loans to cater to various needs. Check out our rates to find the best fit for your business.
FAQ
What is the difference between invoice financing and invoice factoring?
Invoice financing involves borrowing money against due invoices, while in factoring, businesses sell their invoices to a third party at a discount.
What is the difference between factoring and invoicing?
Factoring involves a business selling its invoices to a third party (factor) at a discount. Invoicing, however, is the process of sending bills to customers for goods or services provided.
Is factoring same as financing?
Factoring is a type of financing. However, it differs from other financing methods, like invoice financing, in its approach to managing and collecting debts.
Is invoice discounting cheaper than factoring?
The cost of invoice discounting versus factoring can vary greatly and depends on the specific deal made with the finance provider.
For additional information on business loans and financing solutions, you can explore resources such as JPM Capital that offer a range of funding solutions including small business loans and working capital funding.