Business Loans for Women – Funding up to £500k
Easy access to finance for female entrepreneurs
Small business loans for women between £1,000 – £500,000
What are the available business loans for women?
For female entrepreneurs in the UK who are looking for business finance, the available
loans for women in the UK fall into the following categories:
· Unsecured or secured business loans
· Small business administration (SBA) term loans
· Merchant cash advance
· Business lines of credit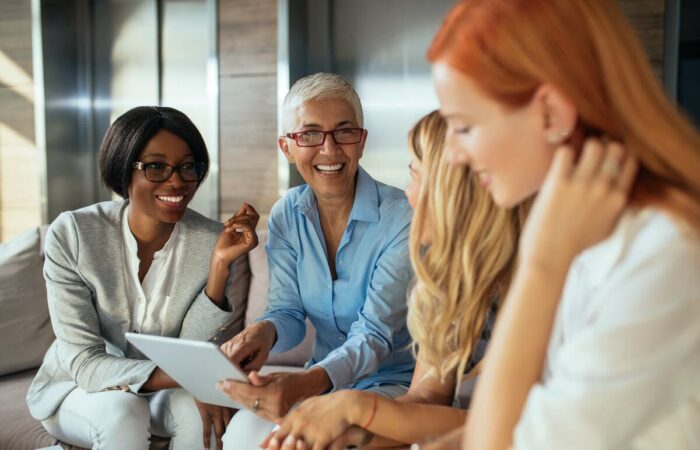 How can I find the best business loans for women?
Choosing the best provider to fund your business is not a decision that should be taken lightly. With so many lenders, brokers and funding products available, it can be difficult to know where to start. There are brokers like ourselves that are more geared towards women-owned businesses. You could also consider grant funding for your business.
Our funding solution offers female entrepreneurs up to £500,000 on an unsecured basis. This means that after making a loan application, the borrowed money you receive is not secured against collateral, such as company assets.
The amount you borrow then gets repaid in fixed monthly installments at an interest rate that is pre-agreed with the lender. The repayment periods offered are short-term, which means the money gets paid off over a period between 1 – 3 years.
Between £1k – £500k
No collateral required
Repayments over the short-term
Personal guarantee may be requested
Our merchant cash advance solution:
As well as an unsecured business loan, female business owners can access an advance on the revenue that their business is forecasted to generate in future debit and credit card sales. This option works best if your business takes regular payments via customer card transactions.
Unlike paying off a loan, merchant cash advance repayments are kept in sync with your business' cash flow as the lender works with your card terminal provider to withdraw a pre-agreed percentage of daily card sales.
Between £5k – £500k
No collateral required
Repayments automatically withdrawn
Personal guarantee may be requested
Business loans for women: am I eligible?
Women tend to be more reliable borrowers, with a lower insolvency rate than their male counterparts. However, statistics show that they are more reluctant to apply for funding and take on debt. 
We recognise the valued contributions women bring to the UK's economy. As such, we work hard to tackle gender bias and encourage our female clients to apply for funding confidently, using either our unsecured business loan or merchant cash advance. To apply:
·  You must be a female business owner over the age of 18
·  Your business must be registered in the United Kingdom
·  Trading for at least 6 months with a minimum monthly turnover of £5,000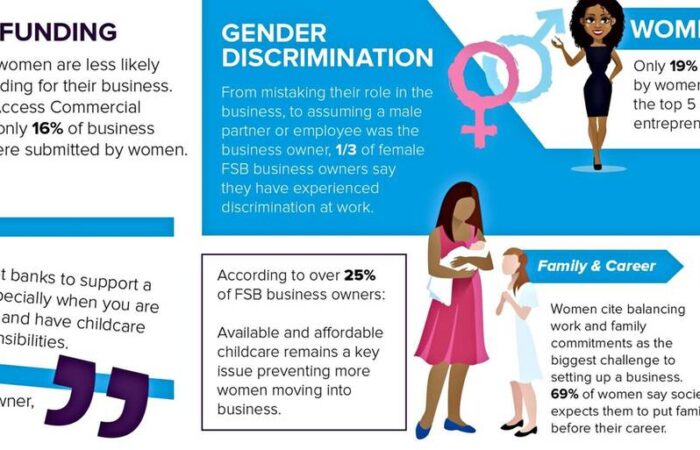 How can I get a business loan for women?
Applying with alternative lenders or high street banks is a good starting point to getting a business loan for women in the UK. The amount you will be able to borrow is dependent on a variety of factors such as credit score and turnover.
How can I apply for a business loan for women?
Women have a huge amount to offer the world of business as they continue to change the shape of the UK work-force. Historically there have been several structural challenges facing women in terms of education and employment, hindering economic empowerment.
Luckily, the alternative finance market has seen a shift. Our seamless make it easier than ever for our female clients to apply for finance. When applying for a loan:
Step 1: Please provide us with details to verify your        business, including your registered trading name, monthly turnover and the amount you need to borrow.
Step 2: We will ask for your personal and contact details so that we can easily get hold of you.
Step 3: After you read through the terms and conditions and click submit, your application will be reviewed by one of our specialist account managers who will quickly get in touch.
Step 4: After the loan has been arranged and the loan's terms of agreement have been signed by both parties, the cash will be deposited in your account in 24 hours.
What are the benefits of using business loans for women?
Just 19% of SMEs in the UK are led by women. We are positive that in years to come this figure will continue to grow as barriers are broken down and access to support in business increases. The main benefit of business loans for women is the promotion of gender inclusivity in the business finance realm. Other benefits include:
·   Lower interest rates: Statistics show that females tend to be more reliable when it comes to borrowing. If you have a steady trading history and solid credit scores you could benefit from lower rates, keeping the total amount you pay back low.
·   Quick access to business funds: We are able to offer business loans and merchant cash advance in just 24 hours.
·   Increased cash flow: Improve your business' working capital with more readily available cash in hand.
·   Financial freedom: You maintain ownership, keeping control over how your business loan is used.
·   Fixed monthly repayments: Know how much you can expect to pay back each month, and for how long.
·   Easy online application: The application process can be completed entirely online with little need for paperwork.
·   Short-term finance: Repay the loan at a pace that best suits your business, over 1 – 3 years.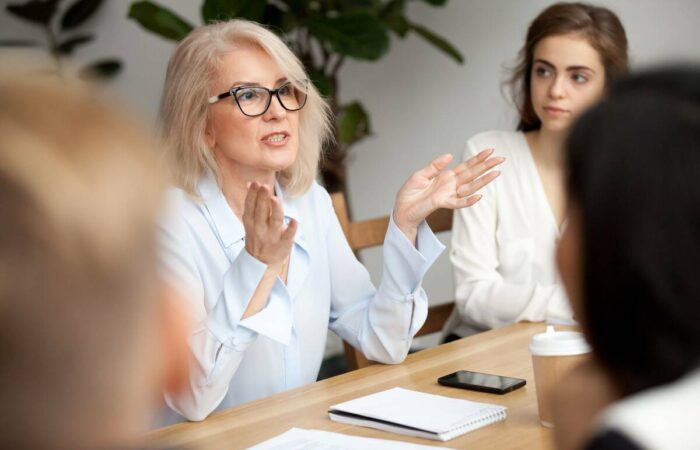 Why choose our business loans for women?
We have conducted market research to better understand our clients and recognise the struggles facing women business owners in terms of family and career, the gender pay-gap, access to funding and underrepresentation in positions of leadership. More than anything, we want to see our clients succeed. We can offer:
Unsecured funding options: Choose between a business loan or a merchant cash advance.
Competitive interest rates: We aim to secure our clients the lowest interest rates for their businesses.
Regulated finance suppliers: All the lenders that we work with are approved by the Financial Conduct Authority.
Account managers who care: It's more than arranging a loan agreement, we're here to answer your questions and put your mind at ease.
Transparency, always: We never charge any application or set-up fees.
Why are business loans for women so important?
2019's UK Treasury report found that men still have a 'monopoly' over funding to start or grow their business. By encouraging women business owners to apply for business loans, it can help break the monopoly and hopefully encourage more women to start their own businesses and break through barriers.
Independents United have found that visibility of female entrepreneur role models is critical to inspiring and encouraging more women to engage in business. Their research revealed that heavily male-dominated business environments lead women to feel that they don't fit in, and struggle to see themselves stepping into the shoes of men.
Differences were recognised between the ways men and women explore opportunities for growth. Females were found to be more risk-averse, considering long term implications as more important than potential short-term gains.
Unsurprisingly, female startup business owners routinely report the feeling of having to defy gender stereotypes and overcome expectations in business, Deloitte's figures showed that less than 6% of working-age women are engaged in early stage entrepreneurial activity compared to over 10% of men.
Championing women-led companies
In the lead up to International Women's Day 2019, we launched our #womeninSMEs campaign and shined a spotlight on women in business through a series of interview features. Throughout the campaign we spoke to several business owners, which highlighted to us the scope for improvement there is in terms of support and funding. We asked each entrepreneur what drew them to their campaign, the overwhelming consensus was the opportunity to highlight female achievements in business.
What are the top networks for female business owners?
Whether you run a blog or dream of becoming an entrepreneur, you should have a look at the following blogs and networks that offer meetups, networking events and provide readers with relevant and relatable advice.
British Association of Women Entrepreneurs (BAWE)
BAWE are a non-profit organisation for female entrepreneurs based in the UK. Encouraging personal development and expansion of business through mentoring schemes, networking, training and conferences.
The Female Entrepreneur Association
The Female Entrepreneur Association is an online hub offering content, masterclasses and a members club. With over 500,000 women involved globally, it's mission is to empower and inspire.
Women Entrepreneurs UK
Women Entrepreneurs UK provides motivating existing and aspiring business women with articles on successes, challenges and hardships that face female business owners.
Enterprising Women
Enterprising Women helps women achieve the success they want, by empowering, connecting, training, inspiring, campaigning, promoting, celebrating and supporting them in whatever way they can.
Forward Ladies
Formal Ladies have created a global platform that connects women to opportunities, networks, businesses and expertise to empower them and close the gender employment gap.
Mumpreneur UK
Mumpreneur UK offer support and advice for women juggling family life with setting up, running and growing a business.
Prowess
Prowess provide international business networks, maps of local services, support and finance options for women in enterprise.
Frequently Asked Questions
If you have questions about business loans for women, then take a look at some of the most frequently asked questions below.
Business loans for women are a form of finance designed to help female entrepreneurs run and grow their businesses. Business loans for women are used as an 'umbrella term' for a variety of funding options, such as unsecured business loans and secured business loans.
You can get business loans for women by applying online via an application form. The application requires basic information about you and your business, as well as contact details so that we can get in touch with you. Once submitted, one of our account managers will contact you to further discuss the terms and conditions of your loan application, and are happy to answer any questions that you may have.
At SME Loans, we understand the lack of representation and difficulty that women face as entrepreneurs and business leaders. That's why we want to help find the right loan for you. The trusted lenders we work with are able to offer competitive rates that will be able to suit you and your business. Our secure application form can be submitted in minutes, best of all there are no fees charged when you apply.