How to improve sales during COVID
Thu, 13 Aug 2020 by James Green
Summary:
COVID-19 has caused many small and medium-size businesses to lose revenue across the UK.
With a recession recently announced, how can businesses improve their sales during COVID?
At SME Loans we've put together a list of practical products such as CRM systems, Website builders for eCommerce, and contract lifecycle management tools to help improve sales during COVID.
We've also added some pieces of advice that we have found useful at SME Loans to help weather the storm through the coronavirus crisis.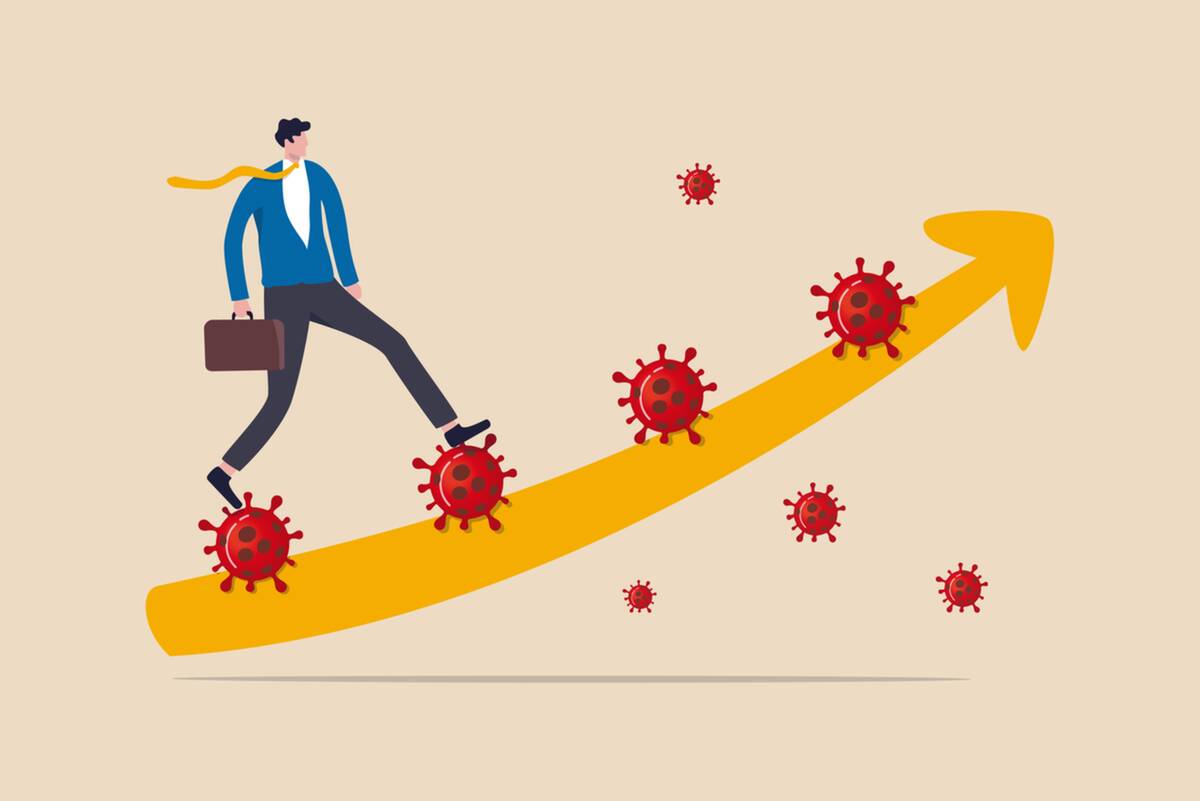 80% of small and medium-sized businesses in the UK have stated that their revenue has been impacted due to the COVID-19 pandemic, according to research from McKinsey & Company. Furthermore, the Office for National Statistics revealed that 54% of businesses that are currently trading reported a decrease in turnover compared to what is expected at this time of year.
As evidenced by the statistics, the impact of the COVID-19 crisis on businesses has been devastating. So, how can businesses improve their sales during COVID-19 when the economy is entering a recession and customers are less likely to spend or trade?
Here at SME Loans, we've assembled a variety of tips and practical tools which can be used to help push sales and generate revenue for businesses during a crisis. These tips and tools can be used to help startups, small and medium businesses and enterprises in a variety of industries to help improve sales during the pandemic.
Challenges faced by sales teams during COVID
1. Reduction in customers
As COVID has drawn out and the economy enters a recession, it could be the case that sales pipelines begin to dry out as customers become cautious and spend less. It's already been noted that over half of businesses trading have suffered from a decrease in turnover as result of the coronavirus. A drop in sales provides a huge challenge for sales teams to overcome during a crisis.
2. Maintaining productivity
Maintaining productivity whilst working remotely is a key challenge faced by sales teams during COVID. This can stem from sales representatives struggling to be motivated or simply being slowed down by not being able to work in an office environment. A loss in productivity can have a negative impact on how many sales are generated.
3. Communication
Another drawback of working remotely is that sales teams don't have the same level of communication as they would do working in an office. This can become a real problem when trying to finalise a deal quickly, especially when it requires working with other departments such as legal. It can often extend how long a deal takes and waste more time than necessary.
4. Online competitivity
Before COVID, selling online may have given a business a slight edge on competitors who relied more on face-to-face sales techniques. However, as the lockdown put an end to face-to-face selling, many businesses were forced to transition to an online sales model. As a result, more companies are relying on online sales processes and going digital – which has led to more competitiveness and oversaturation of the market.
Tools for improving your business' sales
Customer Relationship Management Systems
CRM systems are a useful tool for keeping track of the relationship between your business and the customer, and the data gathered from customers interactions can be used to help open leads and close sales.
They are essential for communicating with your customers in both B2B and B2C, especially during an international pandemic where customers are far more likely to resort to the internet as a result of restrictions. Digital is now the primary source of sales interaction, seeing a 250% boost as a result of mobile app ordering.
What is a CRM?
CRM systems are customer management tools often used by (but not limited to) the sales, marketing and services industries. The software helps centralise data gathered from interactions by new and existing customers, which can be used to personalise relationships between the business and individual customers to help improve and close sales.
CRM systems can be used for:
Managing leads and deals
Contact management
Managing email campaigns
Sales and marketing automation
Better reporting and analytics
Integration with other software
If CRM software is utilised correctly, it can help drive sales and grow business. The software is easy to use and is intended to be used by SMEs, startups and enterprises. Often many CRM systems offer additional features to help increase employee productivity such as automating basic tasks, visualising data and reports, and syncing with other software.
Does my business need a CRM?
If you are looking to improve your sales, and you don't currently have any customer relationship management software, your business could benefit from implementing a CRM. Whether it's improved sales or increasing the productivity of your team members, CRM offers a multitude of benefits for all types of business.
If COVID-19 has negatively impacted your business' sales, a CRM system can be a practical tool to help your business during the pandemic. Furthermore, for companies that have been forced to work remotely as a result of the coronavirus, CRM software can help centralise the workload meaning that the business maintains and improves productivity.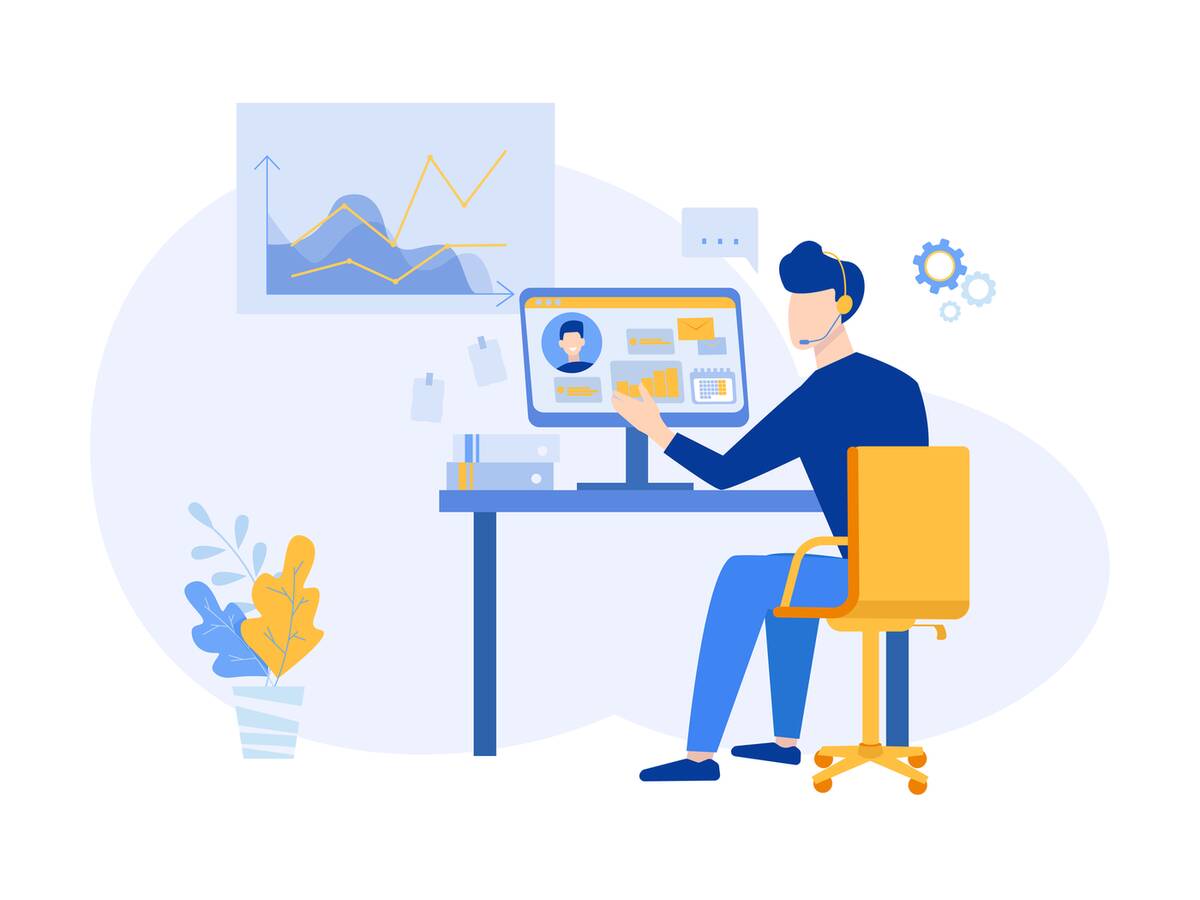 CRM products to choose from
Zoho
Zoho is a popular and award-winning CRM system which has helped over 150,000 businesses worldwide. Its software can be used for small businesses or enterprises within a variety of industries such as retail, financial services, non-profit, and more.
It's 'remote working features' can help companies and their sales teams collaborate effectively and successfully during the pandemic. Importantly, it allows businesses to maintain sales numbers.
Pipedrive
Pipedrive's CRM software is designed to help focus your business so that it can perform at its best. It includes a variety of features to help manage leads and sales, track communications, and to automate and grow. It also offers customisable reports and interactive dashboards to help better visualise the customer data you need.
Pipedrive's CRM software isn't limited to a specific business type but is certainly driven towards businesses who are interested in improving their sales.
Capsule CRM
Capsule's online CRM is designed to be a simple but powerful tool to help businesses to improve sales and manage customer relationships. It's simplified drag-and-drop visual pipeline allows you to keep track of sales opportunities as they make their way through the sales process.
Capsule's CRM is built to specifically help startup businesses, small businesses, and medium-sized businesses. Its software can help in a variety of industries, including real estate, travel agencies, construction, hotels, hospitality and for accountants.
Freshsales CRM
Freshsales CRM system is a simple and uncomplicated design and keeps all of the CRM needs in one place and is proven to generate more revenue and help close sales. It includes features such as calling and emailing clients and customers straight from the CRM, meaning there's no need to go back and forth when logging calls and emails.
The CRM can be used by small businesses in industries such as retail, manufacturing, travel, logistics and many more.
CRM Pricing
| CRM System | Pricing Range | Businsess Type |
| --- | --- | --- |
| Zoho | £10 – £36 Per-user/per-month | Small businesses to Enterprises |
| Pipedrive | £12.50 – £99 Per-user/per-month | Startups and SMEs |
| Capsule CRM | £12 – £48 Per-user/per-month | Startups and SMEs |
| Freshsales CRM | Free – £149 Per-user/per-month | Small Businesses |
Website building tools
Creating a website for your business may seem like a simple solution, but many small businesses do not have a website. During COVID, businesses need to have some form of online presence, especially as the UK is increasingly purchasing products and services via the internet. Relying solely on footfall for local business is much harder during COVID as restrictions such as social distancing have been put in place, which can limit your daily sales.
Furthermore, statistics from the ONS show that internet sales equated to 32.8% of all retail sales during the peak of COVID. Although shops and small businesses have reopened, internet sales will likely continue being a popular method of purchasing for consumers.
Therefore, small businesses should consider building a website with an online store as an additional option to produce more sales. Website building companies such as Wix, SquareSpace and GoDaddy allow you to simply build a professional-looking website for your business, without the same hassle or cost of having to outsource work. These tools are incredibly useful and allow you to have an online marketplace
for your business' products or services.
Website building tools to consider:
Wix
Wix gives you the option to create a website, either from scratch or from over 500 designed templates which fits a variety of business types. It offers personalised SEO plans so that your business stands out at the top of Google search results.
They offer a variety of functions to grow your business by providing fully functional stores and 24/7 booking systems. The store allows for worldwide shipping and Tax as well as multiple payment methods to help produce sales.
SquareSpace
SquaresSpace allows you to create a fully functional website via customisable designer templates either on a computer or from your phone. SquareSpace is easy to use and will enable you to create a website that is completely tailored to your business.
Importantly, you can build a store for your business to sell products and services which can be integrated with commerce tools such as Xero, UPS and PayPal.
GoDaddy
GoDaddy gives you the flexibility to build your site with their simple website builder, or use their managed WordPress for a highly customisable option, or utilise one of GoDaddy's professional designers if you don't have the time to create the website yourself.
GoDaddy's store function gives you the means to add up to 5,000 products combined with the right marketing tools to help you maximise your sales. It can be integrated with your social media and with Google My Business to help improve your business' online presence.
Website Builder Pricing
| Website Builder | Subscription Pricing Range | Most Popular Subscription Plans |
| --- | --- | --- |
| Wix | £13 – £22/month (annual payment) | Business Unlimited £16/month (annual payment) |
| SquareSpace | £15 – £30/month (annual payment) | Business £15/month (annual payment) |
| GoDaddy | £6.99 – £19.99/month (annual payment) | Ecommerce £19.99/month (annual payment) |
Contract lifecycle management software
Finalising a contract is often the longest part of any deal for B2B companies. There are many reasons for this. Sometimes the contract requires layers of internal approval which can be very time-consuming. Other times it's a result of the sales reps or clients having to go back and forth with the legal department, which can often stagnate the sales process and leave both parties waiting.
CLM software can automate vast amounts of the process and speed up the sales process by up to 24%. CLM software can be integrated with CRM systems, which can help streamline the sales lifecycle, which makes the process far more efficient than a manual process. The CLM saves time for the business and the sales teams, which frees up more time to be focused on developing new sales opportunities for the company.
CLM also generates better collaboration between departments, which is especially useful if businesses are required to work from home. CLM software isn't restricted to a specific industry or business size; they are very flexible and can help many businesses speed up the process of sales.
CLM systems to consider:
DocuSign CLM
DocuSign aims to reduce the lifecycle time of an agreement by automating manual tasks, reducing the dependency on your legal team and improving your customers' experience. DocuSign offers businesses to design and automate complicated contract processes, which helps avoid bottlenecks and manual tasks. The CLM also supports collaboration and negotiation which is important for employees working remotely.
In order to find out the pricing plan for DocuSign CLM you will need to contact their sales team via their website.
Advice for improving business sales during COVID
Communicate with your customers
Maintaining a loyal customer base is always essential, therefore keeping customers updated in a crisis is a must. The best way to start is by communicating with your customers, especially when government guidelines are changing weekly. Communicating helps customers know when you're opening or trading and gives greater clarity to any changes that have been made to the regular service.
However, it's essential to make sure the tone of your communication is adjusted to the pandemic, which has affected many people in different ways. A cold email marketing campaign may seem senseless to some. So it is best to check the wording of the email and tone you use within your communication so that it doesn't come across too impersonal.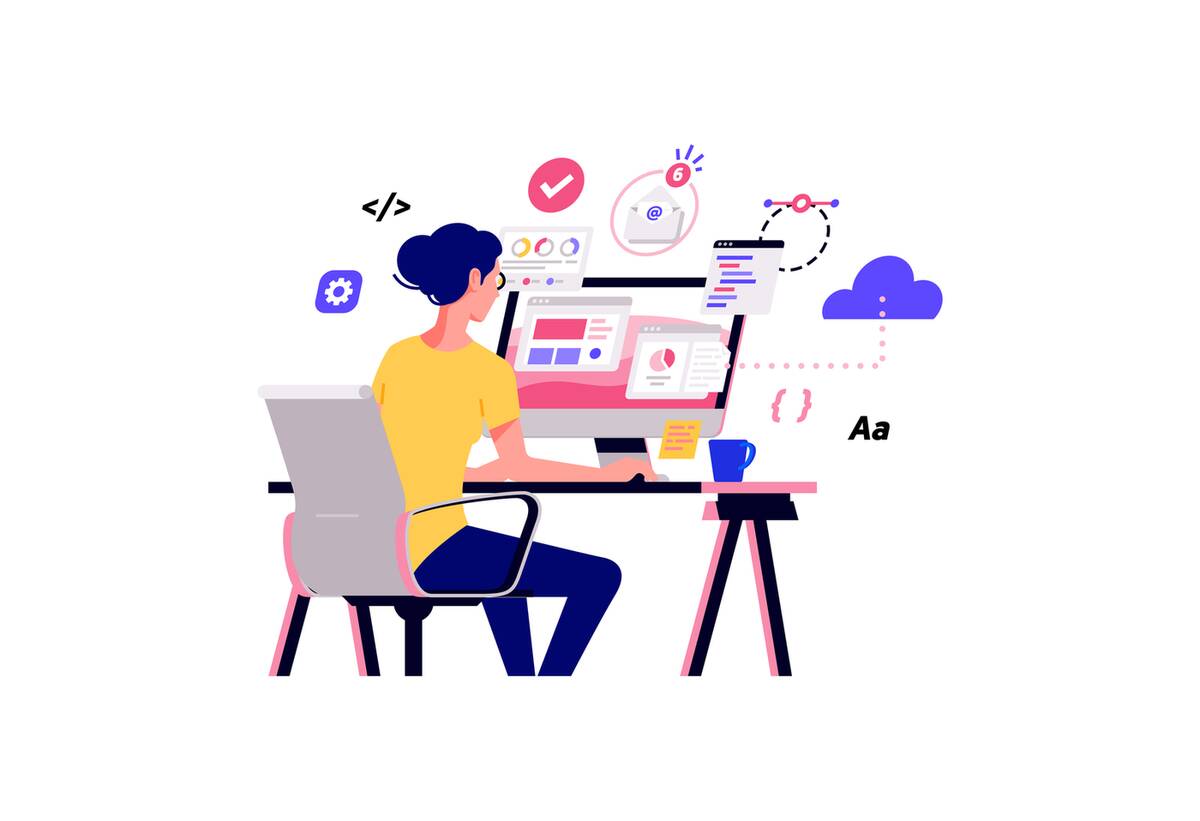 Remote working is the new norm, prepare for it.
Remote working is the new norm as a result of COVID-19, but it doesn't mean that there has to be a dip in your productivity or sales. Sales leaders and managers need to ensure that they keep the team motivated whilst working remotely.
You could try setting daily targets, creating more structure or creating competition between sales members remotely. Helping normalise your sales team to the pandemic by providing guidance on how to remain productive can be an effective step.
The work and sales experience will be different, but by being prepared for the long term, rather than the short term, it can help employees feel comfortable and work at their best during COVID. This can help them maintain their sales performance in a period of volatility.
Adopt Digital
Going forward as a business, you will need to rely upon and adopt digital means of marketing and sales to keep a business running in a pandemic for the long term. By sorting out a digital setup sooner rather than later, it allows the company to adjust to remote working and can help settle in for the long haul. With a settled team and a settled business, this can help get sales back on track and hopefully improve them over time.
Final word
Ultimately, there is not a surefire way to improve the sales of a business during a period of volatility, when COVID-19 has impacted every sector of the economy. Therefore, it's a difficult task to try and improve sales. Nonetheless, implementing practical tools to help adapt to COVID-19 can be a really important place to start when looking to generate more revenue.
Frequently Asked Questions
Tools that can be used to help improve sales during COVID include Customer Relationship Management systems, website builders for eCommerce and Contract Lifecycle Management software. These tools can be used by startups, SMEs and enterprises to try and improve sales and productivity for businesses trading during the pandemic.
CRM stands for Customer Relationship management. It is used by businesses to understand customer interactions and build better relationships with the business. The customer data is utilised to offer a more personalised service, and to generate leads and close sales. It can be used to improve sales and marketing processes.