Leeds Business Loans: Access Up To £500K
Alternative Business Funding For Leeds & Surrounding Areas
Access £1,000 – £500,000 in just 24 hours
Everything You Need To Know:
RUNNING A BUSINESS IN LEEDS
Leeds Economy
According to the Office of National Statistics, as of 2018 there were 28,385 businesses in Leeds. With the largest age group in the area being the 20 – 24 year olds at 10% there's no surprise the city is brimming with entrepreneurial spirit. Generating over 4% of the UK's economic output, Leeds is a fantastic place for those just starting out in business.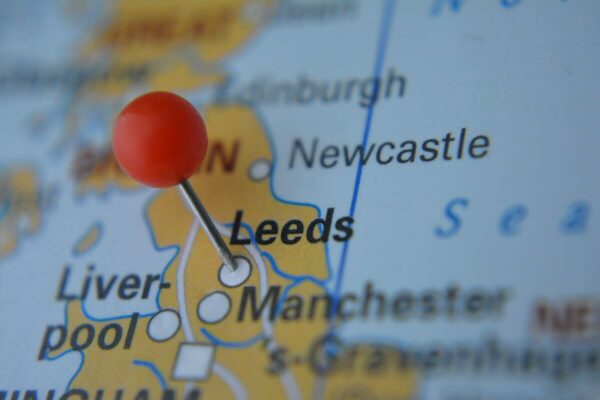 Situated within West Yorkshire, Leeds has one of the most diverse economies in the UK and has experienced the quickest rate of private-sector job growth of all cities. Historically, Leeds was once a market town in the 16th century, moving into a centre for the production and trading of wool in the late 17th, 18th centuries. Now the UK's fourth most populated urban area, it has a total population of 3 million.
As the UK's second largest financial hub, Leeds City Region is in prime location for businesses within the financial services sector. FinTech startups can enjoy a lower cost of living, whilst benefiting from being at the centre of a growingly saturated market. In the next 10 years, Leeds economy is forecast to grow by 21%, and the financial and business services sector is set to generate over ½ of GVA growth during that period. Seven years ago, Leeds financial services industry was already worth £2.1bill, shortly following London, Edinburgh, Manchester and Birmingham and placing in 5th place.
Third to London and Cambridge, Leeds is one of the UK's most prevalent centres for fast growing firms and scaleups. Home to over 32,000 businesses and 6,000 SMEs, Leeds has the 3rd largest jobs total by local authority area with over 500,000 in employment.
Leeds is also home to four universities all within close proximity of each other, the University of Leeds, Leeds Metropolitan University, Leeds Arts University and Leeds Trinity University. This stomping ground for students produces over 37,000 graduates annually – with many specialising in medicine, dentistry, business and management.
Transport In Leeds
Leeds is well-situated for national and international business. Manchester and Sheffield are less than an hour by car, and London just over two hours away by train. Leeds Railway Station has 17 platforms, making it the largest in England outside of London, and the 2nd largest after Edinburgh Waverley in Scotland.
Roughly eight miles from the city centre lies Leeds Bradford International Airport (which is also roughly seven miles from Bradford). Smaller than other airports in the UK, Leeds Bradford offers flights to 24 European countries and the following places in the UK:
• Aberdeen
• Belfast
• Glasgow
• Guernsey
• Jersey
• London
• Newquay
• Southampton
Largest sub-sectors of business and employment:
• Financial and business services account for 38% of overall output
• Manufacturing accounts for 9% of total employment
• Engineering
• Printing and Publishing
• Food and Drink
• Chemicals and Medical Technology
Leeds Leisure & Retail Sector
Leeds benefits from the fact its retail and leisure sectors stand out for excellence. Breaking into the Top 3 UK Shopping Destinations for 2015, Leeds placed third for favourite shopping destinations. Since then Leeds has been attracting new developments and big names and a retail development Victoria Gate opened last autumn, costing £150 million.
Central Square, located just a 2 minute walk from Leeds's train station, is a new retail and office space complex that has been described as 'an emblem of the city's ambition'. The development boasts high-spec sustainable offices, shopping and leisure floors, restaurants and winter garden. The DLA Design's vision has created a much welcomed vibrant space within Leeds.
Leeds city centre is home to over 1,000 diverse shops. From quirky boutiques to high-end brands, there is ample opportunity for retail business in Trinity Leeds, Victoria Leeds, the Merrion Centre and infamous Briggate high-street.
Traders wanting to set up a stall in Leeds should take a look at the historic Kirkgate Market. Part of a Grade I listed building dating back to the late 1800s, it is one of the largest covered markets in Europe, open 6 days a week.
RESOURCES FOR BUSINESSES
Funding & Support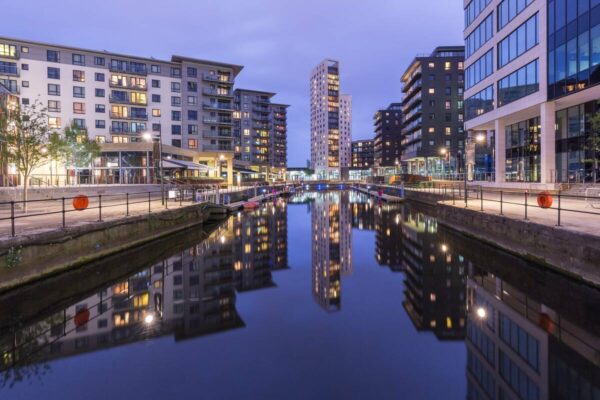 Small to medium sized businesses based in Barnsley, Bradford, Calderdale, Craven, Harrogate, Kirklees, Leeds, Selby or Wakefield can benefit from access to LEP's business growth team, contact 0113 348 1818 for guidance through the complex world of business.
Provides short-term loans of over £1 million to support infrastructure and construction projects within Leeds. In order to be eligible for funding, the business' project must be asset-based infrastructure and construction (including housing) that will help to grow the Leeds City Region economy.
The Business Support Programme gives businesses access to an approved network of providers that can support organisations with their development. Best suiting third sector orgs like charities and social enterprises, it can also benefit SMEs in Leeds.
Described as the 'one-stop source for all business and intellectual property needs', the Business & IP Centre helps individuals set up, target new customers and increase knowledge of competitors. Also offering help with products and services, they can give guidance on procedures necessary including patents, trademarks, registered designs and copyright.
LEEDS BUSINESS LOANSSME
Loans Funding Solution
At SME Loans we know how frustrating it can be trying to attain external funding. For this reason, our team of dedicated account managers work tirelessly to maintain our impressive approval rate and ensure as many businesses as possible get the funding they need to continue to succeed.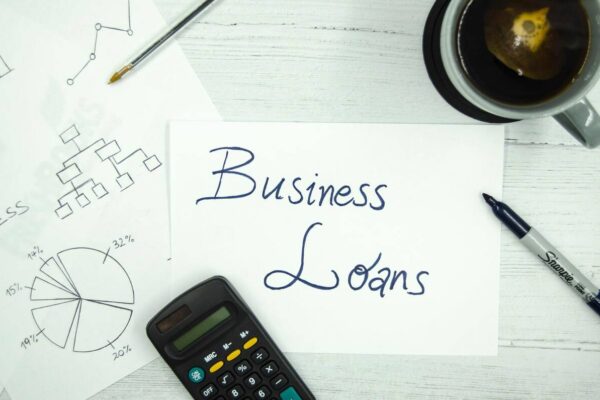 Am I eligible for business funding?
For Leeds business loans, our requirements for application are:
For businesses interested in a business loan: a minimum monthly turnover of £5,000
For businesses interested in a merchant cash advance: minimum monthly average card sales of £5,000
Actively trading for 6 months
Business owner / director is over the age of 18
The Application Process
Step 1: Complete SME Loans 1-2-page online application form. As well as being asked for your personal credentials, we will also ask some basic details to verify your business. Please expect to disclose:
Name of your business
Number of years trading
The amount you want to borrow
Average monthly card sales
Step 2: Within just hours of submitting your application form we will match you to the most suitable lender for your business, and you will receive the lender's full terms of agreement regarding your business loan or merchant cash advance.
Step 3: Once you have carefully read through the lender's terms, you will need to sign and agree to them. After the agreement has been returned to your lender, the loan amount will be deposited to your account within just 48 hours.
Our Leeds business loans are one of the quickest, easiest ways of accessing funding that will help your growing business flourish. There's no need to be intimidated by SME Loans application process, we're on hand to guide you through it. If you want to find out more about whether your business is eligible to apply for finance, please get in touch at 01244 506279.