Autism In The Workplace: The Importance Of Understanding ASD
Tue, 15 Jan 2019 by Liz Rosling
Research conducted by the National Autistic Society (NAS) found that just 16% of autistic adults are in full-time paid employment, and only 32% are in some kind of paid work. Despite this low employment rate, autism is more common than you think – roughly 700,000 people are affected in the UK.
Of the autistic adults not working, over three quarters said that they wanted to be employed, yet they are disadvantaged when it comes to getting and keeping a job for a number of reasons – of the reasons listed, over 50% of those surveyed agreed the single biggest disadvantage was a lack of 'support, understanding and acceptance' of the condition.
The difficulty with understanding autism in the workplace is that no two people with autism are the same – as a spectrum condition, it affects everyone differently. Some of the main things autistic people struggle with are: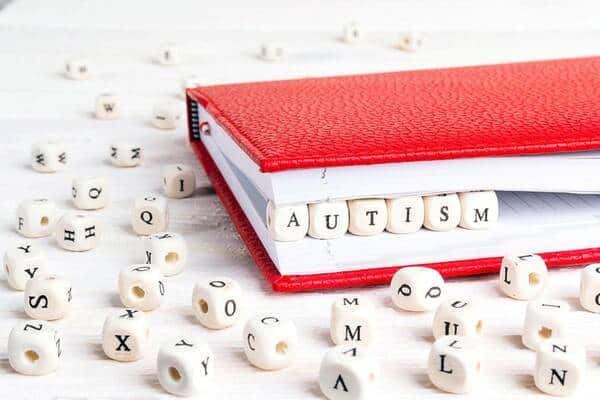 • Sensory issues (senses can be over or under sensitive)
• Challenges with socialising (establishing relationships, not reciprocating socially, appearing emotionally indifferent)
• Challenges with communicating (verbal and non-verbal, facial expressions and tone of voice)
• Difficulty with flexibility of thought
Despite this, autistic people have a lot to offer to the world of business. Job candidates with autism often demonstrate skills that are above average in:
Attention to detail
Problem-solving
Technical ability
• Detailed factual knowledge
• Memory
• Retention to a company (preference of routine)
• High levels of concentration
• High intellect
As previously mentioned, people with autism in part and full-time employment often experience unnecessary stress over a general lack of understanding on their condition. They are also commonly given tasks that are below their abilities, leading them to feel unfulfilled in their day to day.
Autism Employment Gap
The only way we will be able to close the autism employment gap and allow people with autism to contribute their various expertise to businesses is by offering more opportunities and ensuring that workplaces have the correct support in place.
Autism and Asperger's Syndrome are defined as disabilities under the Equality Act 2010, which means that employers have a responsibility to make reasonable adjustments to remove disadvantages faced for employees due to their disability. Over 60% of employers surveyed by NAS stated that when it comes to hiring people with autism, they are scared about getting the support wrong and don't know where to find information to help.
What many business owners don't know is that appropriate adjustments for employees with autism can sometimes be funded through a government scheme called Access To Work. This scheme can pay for:
• Adaptations to equipment used for work
• Awareness training for colleagues and management
• A buddy / support worked for the autistic employee
In terms of finding information to understand autism, employers can turn to the internet for help. NAS has detailed advice for recruiting an autistic employee as well as employment training and consultancy. Employers can further benefit from valuable online training to further understand and manage autism in the workplace. Written by Janine Booth, Autism Equality in the Workplace offers practical, achievable ways in which working environments can be adapted to include autistic people as valuable members of the workplace.
In 2016, as part of efforts to get the Government to pledge to closing the Autism Employment Gap, Mark Level (Chief Executive at the National Autistic Society) stated:
"Autistic people have a huge contribution to make to our economy and society, including in the workplace. But they've been repeatedly failed by government and overlooked by employers.
Various governments have introduced schemes aimed at improving the disability employment rate. But it's not working for autistic people – just 16% are in full-time work and this hasn't improved in almost a decade.
Many employers tell us they're keen to recruit more autistic people but they don't know where to go for support and they're worried about getting it wrong. It's clear that we need leadership from the Government to tackle the autism employment gap once and for all.
A national programme to make employers aware of the skills and potential of autistic people would be a good start. But this needs to be accompanied by the introduction of autism-specific support to help autistic people find and stay in work.
Employers also have a role to play by following the growing number of companies, such as GCHQ and Microsoft, which are supporting autistic people into work through specialist recruitment programmes or work experience."
There are lots of practical ways that employers can ensure their business accommodates autism, from recruitment to giving feedback, businesses can benefit from working with NAS to become 'Autism Friendly Employers', learn more now:
Recruitment
When it comes to recruitment, employers should ensure that job descriptions are detailed and specific, including information that others may typically take for granted.
According to Research Autism, recruitment procedures create barriers for people with autism. Interviews place importance on communication skills, so many people with autism struggle to sell themselves despite having the required skills for the job. When it comes to interviews, autistic candidates may struggle with:
Maintaining eye contact, understanding body language
Open ended questions, judging how much information to give
Thinking abstractly
Finding the appropriate level of formality
Demonstrating enthusiasm
Take a look at Could You Stand the Rejection? to gain greater understanding of what interviews can be like for autistic people.
Ways that employers can help with interviews:
• Prior to the interview, give clear and concise information of what will be expected on interview day
• Adapt questions to be closed (based on past experience)
• Avoid hypothetical, confusing questions
• Make the candidate feel at ease, help them combat nerves
•Expect candidates to interpret language literally, for example, a question like 'how did you find your last job?' might result in a reply such as 'I found it online'
• Contemplate inviting a supporter to accompany the candidate
Interviewers may benefit from a two-way placement evaluation – a period of work experience that can better assess an individual's talent, and enjoyment of the job.
At work:
When it comes to working effectively with autistic employees, employers should ensure they listen carefully and keep an open mind, creating an ethos of tolerance and understanding in the office.
Feedback should be sensitive but direct – honest, consistent and constructive. When things go wrong, rather than criticising, employers should explain what has been done wrong and how it can be fixed for the next time.
Always provide reassurance in stressful situations as people with autism can be meticulous, as with attention to detail, if their performance is less than perfect, they can become anxious, which in turn can affect their future productivity.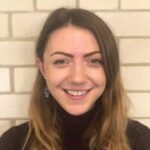 About Liz Rosling
Liz is a business finance specialist, responsible for publishing relevant industry insight for SME Loans. Also an author at StartUp Mindset, Liz uses her years of experience in the financial services sector, to equip small business owners with the guidance and expertise they need to realise their full potential. Stay up to date with Liz through LinkedIn and Twitter. You can drop her an email at liz.rosling@dojono.com.