Calla Shoes: Footwear Your Feet Will Love #LittleLdnFashionWeek
Fri, 13 Sep 2019 by Liz Rosling
Organised by the British Fashion Council, London Fashion Week calls for a complete celebration of everything and everyone involved in the fashion industry. Generating over £100 million in clothing orders every year, London Fashion week offers an invaluable opportunity for emerging designers and brands to benefit from the international media exposure that such an event brings.
As a company that champions small businesses and budding entrepreneurs we're getting involved by shining a spotlight on those smaller, boutique fashion brands that bring so much unique personality to the party.
Introducing, the Little London Fashion Week campaign…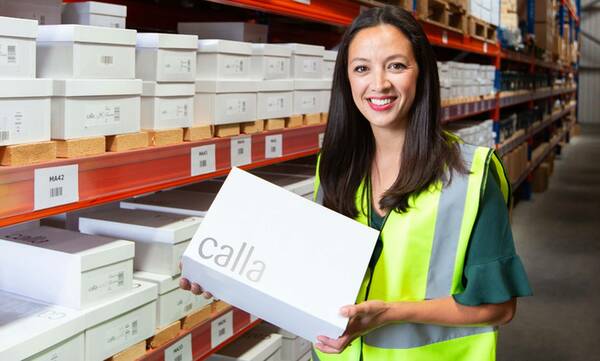 To kick off London Fashion Week, we chatted to Jennifer Bailey, founder and CEO of chic shoe brand Calla. Jennifer took the time to tell us about her amazing brand that helps countless women with bunions find comfortable yet elegant footwear, as we discuss her experience as a business owner in the fashion sector.
1. Hi Jennifer, thank you so much for taking the time to chat to us for our #LittleLondonFashionWeek. Can you start by telling us a bit about Calla shoes, what was your inspiration to start up your business?
Jennifer: I have suffered from a foot condition called bunions my entire life and really struggled finding fashionable shoes to fit. I had my lightbulb moment when I was looking for wedding shoes about 10 years ago and I realised that I wasn't able to find anything suitable, even though I searched high and low online. I decided then that one day I would like to create my own line of shoes which were not only comfortable for people with bunions but also looked gorgeous at the same time.
Many years later, I was in a redundancy situation when I was pregnant with my second child and my bunions had got even worse! I decided that was the moment to take charge of my own destiny and I used my maternity leave to investigate the idea further and began to develop some prototypes.
2. It must be amazing to have created a solution to something that has directly impacted you! Have you always worked in the fashion sector then? How would you say your past experience has helped you with Calla shoes?
I have no prior experience in fashion or footwear! I didn't let that deter me though. I was quite inspired by the lady who set up the Cambridge Satchel Company as she had no prior experience in accessory manufacturing either yet she managed to build a global brand. My experience is in marketing and branding which have helped a lot! Many people are great at design but have no idea of how to research their market thoroughly or how to even take their product to market. So, although I had no idea about how to make shoes I was able to find people who could help me and then I got on with letting the world know about my concept.
3. So many people suffer from bunions! It's great to see a brand directly catering for this. How difficult is it designing and creating products that are suitable for bunions and wider feet?
The biggest challenge is trying to explain to the factory I work with how to make shoes differently to the way they had been making them for years! I wanted to keep the concept simple – shoes that fit and look great. I didn't want to go down an orthopaedic route, so Calla shoes are necessarily suitable for feet who are really, really deformed. I wanted them to be for the millions of women who have small to large bunions, don't want to go down the surgical route, but still want to wear pretty shoes that don't squeeze or expose the bunion.
I take a normal shoe, such as a strappy sandal and then redesign it so that it is wider where it needs to be, has more volume around the toe box and the straps conceal the bunions rather than letting them hang out the side. By keeping the design as simple as possible, we are able to keep the price lower. Unfortunately, the more 'technology' you add the more expensive the shoe is to produce. Shoes are essentially hand-made, and a lot goes in to making them – therefore shoes which are a bit different end up being more expensive to produce.
4. We see your shoes are made in Portugal. Can you tell us why you chose Portugal, and a bit about what it's like working with overseas suppliers?
Jennifer: When I first started investigating how and where shoes were made I spoke to someone at the British Footwear Association who was incredibly helpful. She told me that if I was starting small and niche I would need to produce in Europe as factories in India, China etc would expect too high minimum order quantities which I wouldn't be able to afford as a start-up brand. She also advised me that unfortunately, ladies heel manufacturers don't really exist in the UK anymore so it would have to be Italy, Spain or Portugal.
I decided to start with Portugal (the shoe factories are mainly in the North around Porto) and was lucky enough to find a few factories who were willing to work with me so that's where I have stayed for now. The quality is fantastic, they are well known for the quality of their leather and they also have experience in making comfortable shoes.
5. What would you say were your biggest challenges when you first started out? We know that obtaining finance is tricky for all business owners, how was your experience with this?
Jennifer: The biggest challenge was getting to a point where I had shoes I was happy to introduce to the real world and ask people to pay money for! Even then I was terrified people would hate them! I have been boot-strapping ever since we launched 3 years ago, and started off with a start-up loan from Virgin and some money lent to me from my family.
I have ongoing finance issues, particularly has I achieved 100% growth from my first to second year and I'm at 30% growth this year. I hadn't really comprehended how much money it takes to grow a business, especially as everyone seems reluctant to give credit to businesses who aren't turning a profit.
I did take a small amount of investment in 2017 in return for an equity stake in the business – if you want to grow fast and you don't have large stashes of cash behind you – really investment is the only way forward.
I have tried to borrow money from my business bank to buy more stock for growth but have been turned down due to a lack of profit made in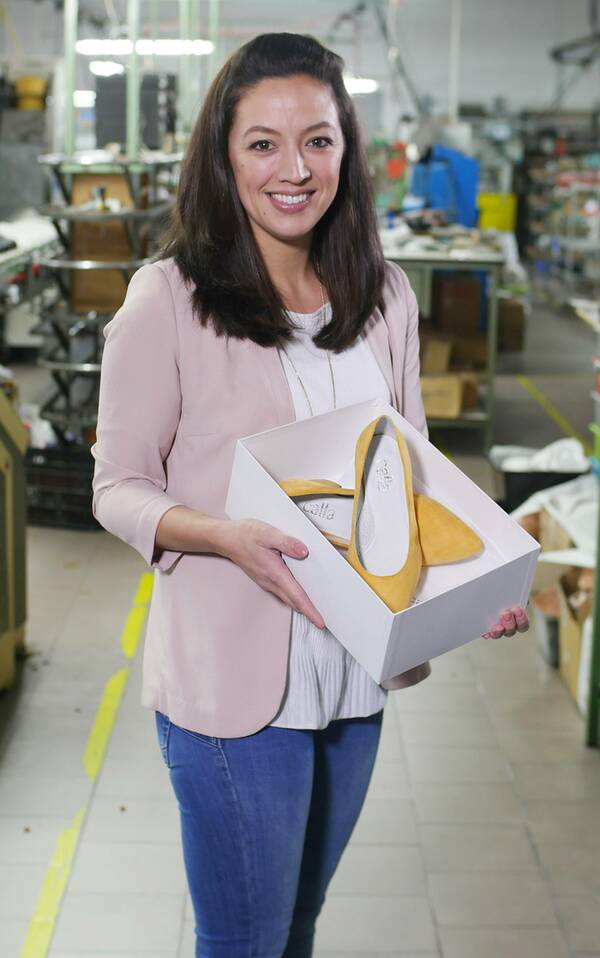 my first two years of trading. I am finally making a profit this year but it will still be difficult to borrow money until I file my accounts next year. It's incredibly frustrating as I know this business can be a real success if I could just get the money to help it grow. I am currently in discussions with an angel investor who seems to really believe in the business who may be able to fund this next stage of growth.
6. That's really interesting. Do you think there is enough support in place for smaller businesses within the fashion sector? How tricky is it competing with bigger high street retailers?
I haven't even tried to get support within the fashion sector as I don't think my brand has a natural place in high fashion events such as LFW. I'm trying to help women be more comfortable in their footwear and putting comfort and fashion equally which isn't traditionally what the fashion industry is all about.
The best support I have gained is from a business accelerator programme sponsored by NatWest. As an online retailer in a niche it is easier to compete with bigger high street retailers because my customers are looking specifically for something they can't find on the high street. My dream is that one day Calla will have its own chain of stores where we will meet all womens' footwear needs, not just women who have problems with bunions.
7. Sounds like great ambitions that I'm sure you will achieve! With LFW around the corner, do you enjoy it or use it for inspiration for your designs at all?
I work closely with my shoes designers to keep an eye on current trends and reflect those in our collections. Our brand style is classic but still on-trend. For example, block heels are popular at the moment and our new AW collection reflects this.
What would you say you enjoy most about working in fashion and being a business owner?
I like the fashion sector because it is always changing and at the moment as well as sustainability being high on the agenda, functional fashion is really important. The fashion industry seems to be realising that not everyone looks like a traditional catwalk model and that fashion has to be comfortable, functional and wearable for the average woman. Calla's ethos fits perfectly in to this.
I love running my own business because I love making and acting on decisions. I also like to keep busy and running a business as well as juggling it with looking after a small family, certainly keeps me busy!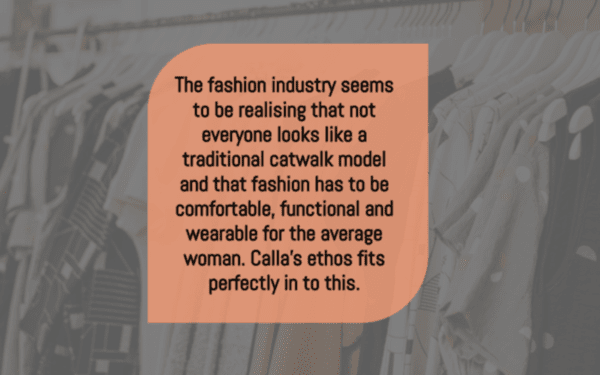 8. Sounds fab! It would be great to hear about your biggest business success to date?
I have a few. I won a big female entrepreneur award for being an inspiring female start-up which was just incredible. I really didn't expect to win and it boosted my confidence no end as well as widen my network.
Last year I contacted actress Tamzin Outhwaite through her Instagram account to see if she would like a pair of our shoes. She was the perfect lady for the Calla brand, she's in her late 40's but still totally fabulous but grounded at the same time – and as a busy lady looked liked she would benefit from a comfy pair of shoes! She actually replied to me and said she would love to try a pair – which blew my mind ha ha! She has since worn Calla shoes on several red carpet and TV appearances and is a big advocate of our shoes.
9. That's amazing and must be great publicity! You boast 5 reviews on your website, how important do you think reviews and testimonials are in 2019?
They are vital in order to give credibility to the brand – especially as we are relatively unknown. We need to help our customers make the right decision for them so we try to be as honest as we can about the fit of our shoes and the types of feet that our shoes are suitable for – hence we ask our customers to send us photos as well as reviews.
10. And to finish off, what does 2020 hold for Calla shoes?
Hopefully I will be able to get some investment over the line this year and then I'll be able to implement all of the marketing activity I have planned! I want to do more face to face marketing such as pop-up stores and consumer events where I can meet my customers and get feedback in person. I am continually looking to innovate our shoes so that we can make them as comfortable as we can for our customers and we will also be introducing a new range of flat shoes in response to customer demand for more everyday shoes.
Connect with Calla Shoes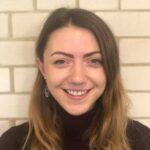 About Liz Rosling
Liz is a business finance specialist, responsible for publishing relevant industry insight for SME Loans. Also an author at StartUp Mindset, Liz uses her years of experience in the financial services sector, to equip small business owners with the guidance and expertise they need to realise their full potential. Stay up to date with Liz through LinkedIn and Twitter. You can drop her an email at liz.rosling@dojono.com.