Low Cost Ways To Make Your Business More Eco Friendly
Tue, 23 Oct 2018 by Liz Rosling – *Updated September 2021
With the UN Climate Conference being held in Glasgow in late October of 2021, there has been a lot of coverage about how big businesses need to become more eco-friendly and sustainable to help address the climate crisis.
With increased media coverage and education on the necessity for environmental awareness, it seems that UK consumers are becoming more and more aware of human activity, and its negative impact on the planet.
In a recent study conducted by Pro Carton, 7,000 consumers across seven countries (UK included) were asked for their views on packaging. 72% of UK shoppers said that their perceptions had changed, and that being environmentally friendly was more important to them now than ever before, also stating it had influenced their purchasing habits.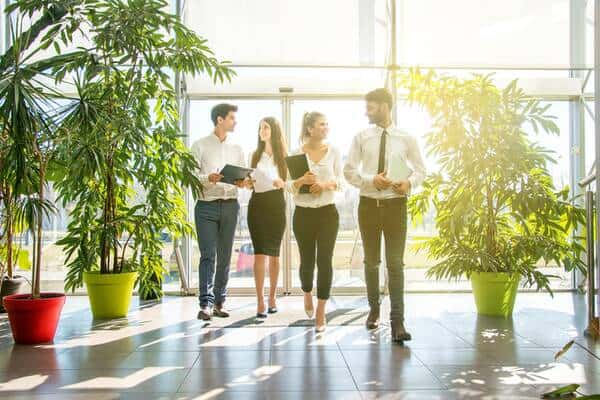 Incorporating eco friendly practices to your business will help you to save money whilst saving the environment. Embracing greener standards could even increase your customer base, whilst making you feel like part of a common cause.
Encourage Alternative Modes of Transport For Employees
According to the Department for Transport's Walking & Cycling Statistics for 2017, just 11% of respondents stated they commuted to work by foot, 15% by bicycle. Car remained the dominant mode of transport, with 63% disclosing they used automobiles to get to and from work. Surprisingly, these figures have remained stable over the past 15 years.
A great way to get your employees involved in eco friendly practices is encouraging them to consider alternative ways of commuting – like walking, cycling or using public transport. Not only will this reduce their carbon footprint, it's a great way to stay active and spend more time outdoors.
Register your company for the cycle to work scheme free of charge. The initiative allows employees to obtain bikes through you, their employer, whilst spreading the cost over a 12-month period and saving money through tax breaks.
If you're considering a new business location, consider a site with convenient access to cycle lanes, parks etc. If you can, provide bike lock ups for ease.
Make Changes In The Office
There are small changes you can make in the office that can go a long way…
Remind employees to unplug sources. Many people don't realise that simply powering down or 'sleeping' devices when leaving the office still leaves power being consumed, known as 'phantom' or 'standby power'. Not only does it use energy, but it's a hugely unnecessary expense.
Leave signs by light switches to ensure employees don't forget to turn them off at the end of the day. Alternatively, switch to and install motion censored lights.
When it comes to cleaning the office / office kitchen, get rid of paper towels and replace them with reusable, biodegradable cloths.
If you usually buy salt, sugar, pepper etc. in single serve packets, switch and buy in bulk. Not only does this eliminate pointless waste in packaging, you'll also find supplies last longer.
For start-ups looking to invest in business cards, shop around to find the cheapest deal for an eco friendly business card provider. You can currently purchase 100% post-consumer waste recycled paper cards from Vistaprint for 50% off discount online.
A fun idea that seems to be trending with startups is a bring your own bottle to work policy. This will minimise the number of plastic bottles being bought and employees can benefit from reusable water bottles whilst staying hydrated. Employees can also personalise their bottles, bringing a sense of individual expression to the office.
Adding plants to work desks not only increases the office's aesthetic value, but it reduces carbon emissions and does a brilliant job of purifying the air indoors.
Elemental LED discusses the benefits of LED lighting. In recent years, LED lightbulbs have become more affordable and offer a number of benefits to businesses. Not only are these lightbulbs brighter, they last longer and can significantly decrease electricity bills. If you're considering renovating the office, use a LED certified contractor that specialises in green building.
Supplies & Equipment
Green procurement is the practice of purchasing products and services for your business that cause minimal environmental impact. Source your business goods and services from sustainable producers (like local suppliers) and make sure they are:
Manufactured sustainably
Don't contain toxic materials
Can be recycled
Made from renewable materials
Don't use excessive packaging
Not throw away goods
Recycle your business's electronics. E-waste contributes to disposals that aren't recycled, ending up in landfills, illegally exported to developing countries. If your business needs to replace items such as computers, monitors, wires etc. then donate them to charitable organisations like Habitat for Humanity's ReStore. Annually this organisation keeps tens of thousands of tons of material out of landfills, using proceeds to fund the construction of low-income housing projects. Alternatively, as an example, PC World will recycle old electrical appliances for free (even if you didn't buy them there!).
Develop a recycling policy
Recycling is a really simple and effective way for businesses to become more sustainable. By developing a recycling policy, a business can have a positive environmental impact by reducing the waste that eventually ends up in a landfill. In addition, recycling can also have a positive financial impact, as businesses can save money on waste management and landfill tax rates.
Reduce Energy Output
When working at home or in the office, one of the easiest ways to help a business be more environmentally friendly is to reduce the energy we use. A business can reduce energy output by turning off lights, unplugging your computer once the workday has ended. Furthermore, it can really help by looking at more environmentally friendly electronics such as energy-efficient light bulbs. One of the other benefits of reducing a businesses energy consumption is that the business can save money on energy bills!
To conclude
By taking all of these eco friendly tips on board, you'll be well on your way to reducing your business's costs and carbon footprint. You will also demonstrate your commitment to creating an eco-conscious office culture, using practices your employees can then take home and incorporate to their personal lives.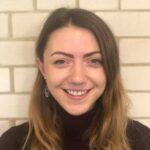 About Liz Rosling
Liz is a business finance specialist, responsible for publishing relevant industry insight for SME Loans. Also an author at StartUp Mindset, Liz uses her years of experience in the financial services sector, to equip small business owners with the guidance and expertise they need to realise their full potential. Stay up to date with Liz through LinkedIn and Twitter. You can drop her an email at liz.rosling@dojono.com.