Meet Cat Paterson: Straight Talking Business
Mentor To Small Businesses
Thu, 07 Mar 2019 by Alice Farren
Meet Cat Paterson, founder of Straight Talking Ginger; the strengths mentor to gutsy small business leaders. Cat is passionate about YOUprints – not blueprints – and is an advocate of being 100% yourself in business, rather than trying to fit in or follow the crowd.
Cat specialises in helping service-based businesses that are exchanging their time for money, but may be struggling to build a solid sales pipeline. From VIP one day intensives to easily-accessible online courses, Cat adopts a no nonsense, straight talking approach when it comes to business: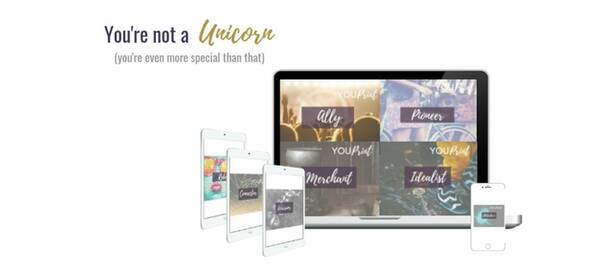 'In a previous life I headed up intelligence analysis for a national covert agency, but now I'm all over your business to uncover your unique strengths and your business' M.O. so you can stop being a sheep & start doing everything on your terms.'
As part of our #WomenInSMEs campaign we spoke with Cat about her journey to becoming a successful female entrepreneur:
Why did you start your business, can you tell us about the journey?
I had suffered greatly from M.E/Chronic Fatigue in 2005-2007 and whilst I recovered enough to work again in 2007, it was a constant juggle trying to manage this whilst holding down a demanding job.
I was Principal Intelligence Analyst for the Scottish Crime and Drug Enforcement Agency, a pretty full on job. I then had some surgery on my shoulder and collar bone in 2012 that didn't go quite to plan. I loved my job, but it was becoming challenging to be well enough to hold that job down. Instead of wallowing I took the opportunity to start my own business and fit that around my energy and needs. I've never looked back.
Amazing! What would you say has been your greatest success and biggest challenge to date?
Greatest challenges have been suddenly being responsible for everything. I was the I.T dept, the sales dept, marketing dept AND had to do the job AND pay the bills under my own steam. I believed for too long that I had to do everything myself whilst I built up my business, but the reverse is true. Work out who you need to help you and get in the game and you'll grow your business faster and more efficiently.
Successes are that I have a virtual team in place to help me. I grew my business by 3x from 2018-2019 by getting really focused on what I wanted to achieve. I also help my husband run an engineering company, as well as being an associate for a social enterprise for entrepreneurs. Most of my business is now location independent and I plan to increase this to around 80% in 2019. I love what I do and that's success for me right there.
What would be your biggest piece of advice to female entrepreneurs just starting out in business?
Don't overthink it. Don't compare yourself to others, chances are you're comparing yourself to someone else's chapter 8 when you're on chapter 1. Surround yourself with people that can help you. Don't have cold sales conversations i.e. 'buy my stuff', build relationships, help others when you can and ask for help when you need it. Be prepared to invest in yourself.
You can't expect to learn everything for free and grow your business fast. If you want to go fast get skin in the game, be held accountable and do what you say you're going to do. Hold that accountability with yourself and don't break promises to yourself. Also, pick one thing and get focused. One social media channel, one marketing method, one product or service and do this for one year. Stop throwing spaghetti at the wall.
Great advice! Can you offer a comment on why you think this campaign is so important?
The figures for women led businesses are far from accurate, because we're just getting on with it and micro businesses don't seem to be taken into account yet lots of women are running amazing international businesses with just a Wi-Fi connection and a laptop. I've been running an international micro business since 2013 but no-one probably even knows what that is or if it's possible. It is!
More from Straight Talking Ginger
Cat's mantra is simply 'lead' – stop following others and let's pull up our CEO pants and change the face of the economy together.
If you're ready to be yourself in business, try taking Straight Talking Ginger's quiz here.
Connect With Cat Paterson:
• Twitter – @S_TalkGinger
• Facebook – The Straight Talking Ginger
• Instagram – @catpatersonstg
• LinkedIn – @catpaterson
• Pinterest – Cat Paterson
More From Our #WomenInSMEs: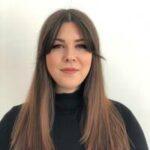 About Alice Farren
Alice Farren is a financial journalist and SME specialist. With a burning passion for promoting the talents and success stories of emerging entrepreneurs, Alice writes to help the small business owners of today build thriving enterprises. From expertise on how to better manage your business' cash-flow, to quick tips for boosting employee morale – connect with her on Twitter and LinkedIn to receive the latest news on all things business finance.