Meet Lee Lam Consultancy's Founder: Instigating Real Change
Wed, 27 Feb 2019 by Liz Rosling
** "I believe that the status quo should be constantly challenged and validated, because I believe we can always be better." **
With over 23 years experience in tech within the Financial Services sector, Lee decided to set up her consultancy business in 2016. Determined to challenge traditional ways of thinking, Lee prides herself on her unique mix of corporate acumen and emotional intelligence, to help businesses work together for the better.
Lee Lam provides on demand consultancy to small businesses. Using her corporate background and coaching expertise, she provides programs designed to help businesses and teams grow together.
We interviewed Lee as part of our #WomenInSMEs campaign to find out more about her journey as a female entrepreneur.
1. Why did you start your business, can you tell us about the journey?
I was coming out of working for large corporations and felt frustrated about the way things were prioritised. There was an overall sense that the status quo, and keeping things as they always were, was more important than doing things better in the future.
I was frustrated that many of the ideas internal staff had were ignored, or not listened to until a consultant came in and said the words and so I made the decision if I couldn't beat them from the inside, I would become the consultant they called in!
During the set-up of my business in 2016, I was diagnosed and treated for breast cancer and during the down time, I thought about what I really wanted to achieve with my business. I knew immediately that I wanted to support companies who believed what I believed – that the world didn't look the same as it used to.
I wanted to work with companies ready to change the world. So, I have focused on providing consultancy services and programs to smaller businesses and startups combining my corporate thinking with the entrepreneurial energy.
2. And what have been your greatest successes and challenges to date?
I am honoured to say that I was one of the first speakers for the first LinkedInLocal Women event globally, talking to women about how they can make an impact in the world. I believe I have contributed to the shift in consultancy thinking away from the status quo and onto more disruptive ways of thinking.
The biggest challenge has been that the consultancy world is busy and noisy and it is difficult to sometimes be heard when other companies are able to promote themselves louder. But I remain convinced that my message is an important one and that I am being heard by the right people. I'm very much in the 'early adopter' phase of my business, but that is what makes it exciting, waiting for the tipping point!
3. What would be your biggest piece of advice to female entrepreneurs just starting out in business?
Don't be afraid to think differently. You don't have to be the same as everyone else – in fact, your real value comes from the fact you are different. Look for the helpers – there is a tendency to see all other similar businesses as competition, but we are stronger and more successful together.
I happily collaborate and co-promote with other consultancies because I believe that if there are people who can do certain work better than I could, then it is okay to say that – it is always returned. You then get to focus on the work that you enjoy, not the work you are forcing yourself to do. Believe in abundance.
4. Thanks Lee, I think that's great advice. Can you tell us why were you drawn to the campaign, and offer a comment on why you think it's important?
I believe that women are stronger when we stick together and see each other as support not competition, and this campaign is a fantastic opportunity to showcase how women can lift each other up.
It's important as you can get too focused on the 'old' way of doing things where everything is about being competitive and aggressive – the Wall Street, Greed Is Good mentality. The world just doesn't work like that. And I believe that the increase in female entrepreneurs is proving that to be the case.
5. Is there anything else you'd like to common on regarding the campaign?
There is a tendency for women to not want to tempt fate by thinking of the business growing bigger, and so there is a risk that you do not plan for success. I work with business while they are small so that when you grow and expand, you are ready for it.
Connect With Lee Lam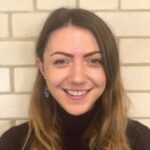 About Liz Rosling
Liz is a business finance specialist, responsible for publishing relevant industry insight for SME Loans. Also an author at StartUp Mindset, Liz uses her years of experience in the financial services sector, to equip small business owners with the guidance and expertise they need to realise their full potential. Stay up to date with Liz through LinkedIn and Twitter. You can drop her an email at liz.rosling@dojono.com.