Meet Little Piggy's Founder: A Business Mentor With A Mission
Thu, 14 Feb 2019 by Liz Rosling
Little Piggy takes businesses from passion to profit, offering a range of services to help create strong, profitable foundations for businesses. Their services fall under three categories:
Business Planning
Marketing
Branding
Founded by Kathy Ennis in 2006, Little Piggy has gone from strength to strength. With over 20 years' experience running a business, Kathy uses her expertise to help people build successful businesses whilst doing what they love. An international speaker, she also uses her platform to deliver group training and workshops across the UK and Europe.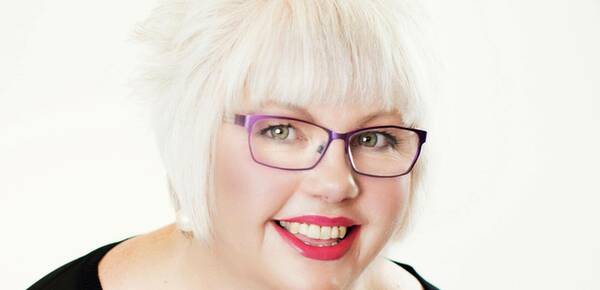 In this article, Kathy takes us through the highs and lows of her entrepreneurial journey.
1. Hey Kathy! Can you tell us a bit more about Little Piggy?
I am the Micro Business and Side Hustle Evangelist! I help micro business owners, and those with a side hustle, bridge the gap between passion and profit; to transform their great ideas into a successful business. They do this using my One Page Plan formula. With this, I enable them to create simple, sensible, achievable business plans and engagement marketing strategies
2. Why did you start your business, can you tell us about the journey?
It was 2001 and I was working full-time in the Corporate world when I began my first Micro / Side Hustle business; as an Image Consultant. However, although I enjoyed the improved self-esteem felt by my clients – it may sound odd – but I was never really interested in fashion and I really disliked shopping!
By 2006, I had moved away from pure Image Consultancy and towards a new love – Personal Branding, and there I was, with my own side-hustle; working with individuals, organisations and corporate institutions, delivering personal development and training on personal branding, professional impact and dress codes, as well as effective presentation and networking skills.
I loved my micro business and had already started the process of cutting down my full-time corporate hours, so when, in 2010 I was offered redundancy, I took it. It seemed like the perfect time to complete my transition. But best laid plans and all that. Bang. The Recession hit.
The result? Tough times followed and for a year (although I kept going) business was slow, my redundancy money started to dry up and my pension was defrauded. We had my husband's salary coming in and there was 'wolf from the door' money coming in from me, but we just had our head above the financial crisis parapet.
There I was, working silly hours for little money, taking jobs (ANY jobs) – whether they were right or wrong – to make ends meet… and finally I hit rock bottom – literally – I couldn't even afford to buy new knickers!
I knew my subject, I had my passion – but I needed to get to grips with this business 'thing'. So, I made a decision. I got my head down and I got learning – starting to implement the things I learned; I made a PLAN, and I stuck to it; I got to know my numbers and kept my eyes on those – this was my epiphany moment. Within 6 months my business had turned around.
3. Congratulations on keeping going when times were hard, it's so inspirational. What have been Little Piggy's greatest successes and challenges to date?
The biggest challenges were moving my own business from the passion point into profit. The greatest successes have always been the 'lightbulb' moments my clients have – and then the difference that moment makes to their business.
4. What would be your biggest piece of advice to female entrepreneurs just starting out in business?
Remember, you love your idea / your business but nobody else does (except, maybe, your Gran!) Your 'job' is to make others love it, and you'll only be able to do that if you can answer four key questions:
What are you selling (big clue, it's not what you first think)?;
Who are you selling it to (big clue, be Marmite)?;
Do they want it (big clue, make sure you ask them)?;
How much will they pay for it (big clue, always take this with a pinch of salt!)?
5. Finally, why were you drawn to the campaign, can you offer a comment on why you think it's important?
'When Women Succeed, We All Win' – this is the strapline of the Facebook / Enterprise Nation #SheMeansBusiness initiative, for which I am an ambassador and trainer. I firmly believe that female entrepreneurship should be encouraged. Not only does it add millions to the economy, it also grows the number of fantastic role models we have access to – which can be no bad thing when encouraging the next generation.
6. Is there anything else you'd like to say?
I'm working on a revised, revamped version of my One Page Business Plan; if anyone is interested in getting hold of a copy of that, all they need to do is email me and I will make sure I send it to them once it's finished.
I also have a great step-by-step resource out there called The Big Social Media Marketing Organiser. It's full of hints, tips, ideas and 'how to's' that will make creating effective social media marketing campaigns easier for Micro and Side hustle business owners.
Connect With Kathy Ennis & Little Piggy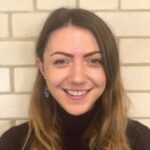 About Liz Rosling
Liz is a business finance specialist, responsible for publishing relevant industry insight for SME Loans. Also an author at StartUp Mindset, Liz uses her years of experience in the financial services sector, to equip small business owners with the guidance and expertise they need to realise their full potential. Stay up to date with Liz through LinkedIn and Twitter. You can drop her an email at liz.rosling@dojono.com.