Meet One World Women's Founder: Sustainable Impact For Women In Business
Wed, 27 Feb 2019 by Liz Rosling
Back in early 2018, successful businesswoman, Cath Harris, was on a week's holiday with a friend in Gambia, West Africa when she had the fortune of meeting one of the most incredible women who would inspire Cath to make profound and sustainable impact for women in business.
Cath made the tough decision to sell her first business in 2016, as her work/life balance was almost non-existent. Taking a break from 'doing' allowed her to reflect on what changes to make in her life and by mid-2017 she'd decided five things:
1. That she wanted to work primarily with women,
2. That she needed to prioritise self-care,
3. That she had to run a business on her own (to prove she could!),
4. That her next opportunity needed purpose at its core and she wanted enough flexibility to see the world.
Now to sit tight and wait for an opportunity with the above criteria to make itself known. Simple!!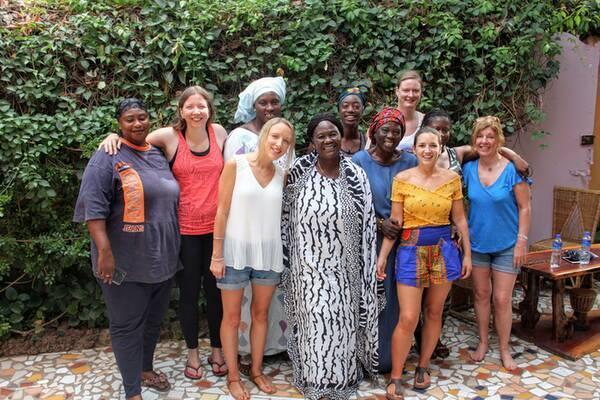 When in the Gambia, West Africa for a beach holiday with a friend, Cath took a day excursion to a home cookery school where the activity was to learn how to make traditional Gambian cuisine. Whilst the Benachin (one-pot) was cooking, Cath had the opportunity to discuss with the host Ida Cham, about local culture, what life is like for the women and what support is available for them to thrive.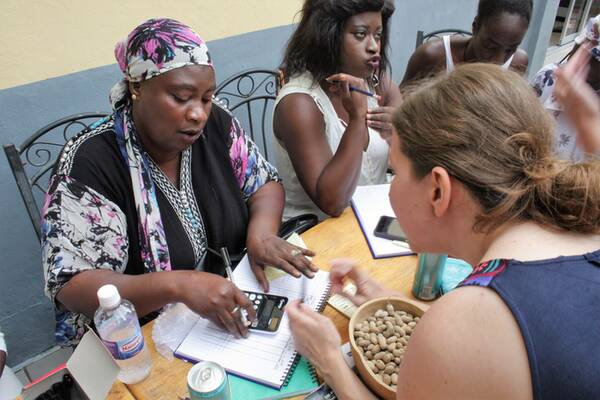 Ida explained that with the profit from her successful cookery school she micro-loaned amounts to local women to help them set up their own enterprise. This truly inspired Cath. Fast-forward one month and Ida was visiting family in Manchester, Cath flew up to visit her and pitched her an idea where she suggested bringing small groups of experienced, professional businesswomen to the Gambia where each person could partner with a local Gambian businesswomen and help them improve their businesses through mentoring and coaching support. The idea has since become and non-profit social enterprise called One World Women CIC.
The first cohort went to Gambia for a week in November 2018 and this pilot group were truly impressed and fulfilled with the amount of impact they were personally able to contribute. The relationships have continued long after that intense week of cultural-exchange with monthly coaching sessions and progress on business plans continuing to be achieved.
One of the experienced participants said 'This programme shows that our acumen and skills are a lot more valuable than we think and can be of huge value. You don't necessarily need to be a doctor or a nurse to help others and make real impact'.
The future for this fledgling non-profit is looking bright with Cath leading the way for more cohorts to make real-life impact in the Gambia.
Cath's one piece of advice to other businesswomen is always trust your intuition.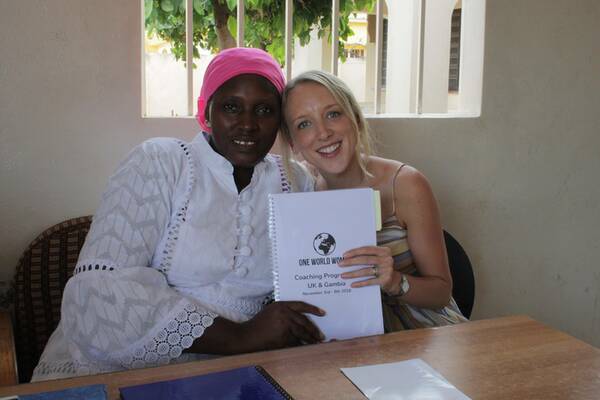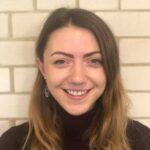 About Liz Rosling
Liz is a business finance specialist, responsible for publishing relevant industry insight for SME Loans. Also an author at StartUp Mindset, Liz uses her years of experience in the financial services sector, to equip small business owners with the guidance and expertise they need to realise their full potential. Stay up to date with Liz through LinkedIn and Twitter. You can drop her an email at liz.rosling@dojono.com.