Commercial Fishing Loans &  Seafood Company Finance – £500k
Fast & Affordable Loans For Fisheries Across The UK
Access £1,000 – £500,000 in just 24 hours
COMMERCIAL FISHING
The UK Fishing Industry
For many, the UK's fishing industry appears relatively small. But for those who work within it, it's evident just how many livelihoods it supports and how much it contributes in terms of readily available pounds to the country's GDP.
According to Research Briefings published by the UK parliament, the commercial fishing industry and seafood businesses operating in the UK provide jobs for over 24, 000 people. In terms of contribution to the GDP, it provides a whopping £1.4 billion to the economy. According to reports on the economic outputs per sector, the fishing and fish processing industries make up just 0.12%, but that figure is growing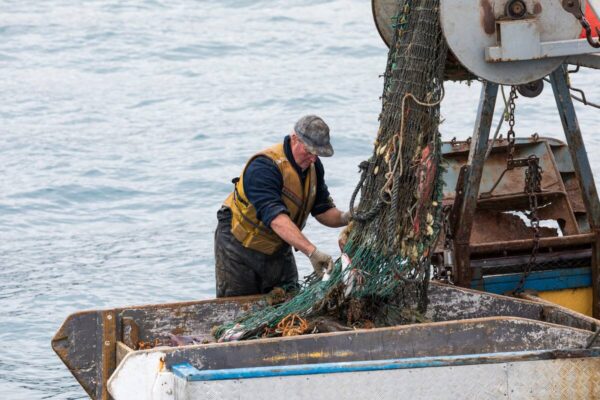 Seafish, an online resource dedicated to supporting all sectors in the UK fishing industry, has released some interesting statistics, figures and information that uncover just how much potential the commercial fishing industry holds, for entrepreneurs entering the sector, and existing commercial fishing and seafood business to expand…
The figures don't lie. The fishing industry is growing and there's no stopping it. Statistics proved that in 2017, as many as 97% (which is 4.7% increase from the previous year) of British households bought seafood products amounting to a total of £6.61 billion.
How does the fishing industry impact the UK?
In addition to providing jobs and contributing to the UK economy, the fishing industry incorporates a variety of business opportunities. When looking at the industry, you will notice that it mostly consists of trawler companies, fishermen, and fish processing businesses that handle the sorting, processing, preserving, transporting, storing, marketing and even final selling of fish and fish products.
Whether you are a private fisherman, trawler owner, or someone who creates food products from fish caught in UK waters, you have the opportunity to form part of this lucrative and growing industry.
How to Start a Commercial Fishing Business
Starting and running a commercial fishing business in the UK does not come without its challenges. First and foremost, there's a cost to consider and often covering the costs requires looking into the various [commercial fishing loans] (/products/business-loans/) on offer in the country. Most entrepreneurs starting out in the fishing industry look for a bit of guidance on how to get a fishing business started in the UK. Below are a few steps to follow:
Determine Your Commercial Fishing Business Type
Will your business be a trawling company or will you sort, process and sell fish?
Find Your Target Market
Will you be selling fish and providing commercial fishing services to UK based businesses, or will you be exporting and providing services abroad?
Draw Up A Business Plan
Business plans are very important when trying to secure funding, especially if you are a new business. A good business plan can be the difference between being accepted or not. To learn more about writing a business plan, you can read our helpful guide.
Acquire Funding
If you don't have hefty savings or already-acquired capital investment, you will need to look into the various commercial fishing loans available on the market. As a commercial brokerage, SME Loans can help find a variety of funding products to help commercial fishing businesses, including unsecured funding, merchant cash advances, startup business loans, small business loans and more.
Obtain Relevant Licenses
You will need to register your business, acquire a Tax ID and also look into the type of commercial fishing licenses your business requires. The Food Standards Agency handles all licensing and industry standards regulations for fish processing businesses in UK.
Secure A Business Location
Even if your business will operate in the water, you will need to have an office base and secure premises for your vehicles, equipment, and tools.
Open Doors for Business…
There are a variety of administrative tasks you will need to take care of before you can open your doors for business. These include creating an online presence, advertising and marketing, networking, securing a potential customer base, creating packaging, testing equipment, running trial operations, and even recruiting and training staff members.
If you want to know how to start a commercial fishing business, follow the above tips and consider getting the advice of a specialist business consultant in the fishing industry.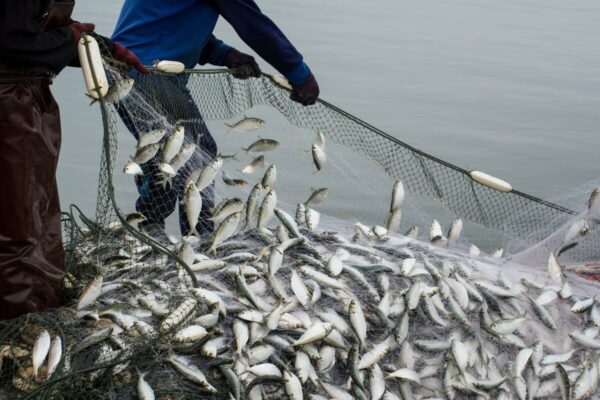 The Costs Involved
As an entrepreneur who is just starting out, or the owner of an existing commercial fishing business that's hoping to expand, you already know that starting a business in fishery is expensive. A lender will base their decision on your loan application on a variety of factors such as the viability of the business, market prices, stock health, and just how realistic projected earnings are. You need to know your expected costs to provide thorough information.
You can use commercial fishing loans to pay for the following expected costs:
Equipment and machinery (processing)
Technology
Vessels
Recruitment and staff training
Licenses and permits
Premises (rent and possible construction)
Salaries and wages
Marketing and sales
Fuel
Bait
Ice
Storage containers and services
Mooring and boatyard costs
Waste disposal
FISHING BUSINESS FUNDING
Finance Options For Commercial Fisheries
A commercial fishing business or fish processing business faces a unique set of challenges when compared to a regular business in the UK. Commercial fishing loans are designed to take these challenges, as well as the unique costs involved in the UK fishing industry, into account.
Whether you are starting a brand new commercial fishing business or wish to acquire new equipment and technology to expand an existing business, various funding options are available to you. Below are the various commercial fishing boat financing options that may be beneficial to your business.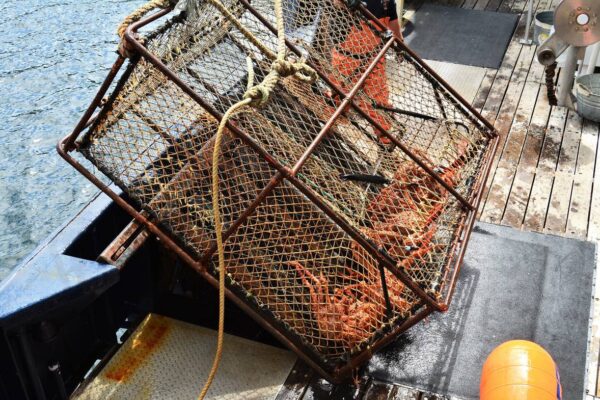 Government Funding
The UK government provides funding options to the commercial fishing industry via their European Maritime and Fisheries Fund. You can view what the fund provides support for here. Applications for this commercial fishing loan must be done on the UK government website.
High Street Bank Loans
The High Street bank is everybody's first stop for potential business funding and business expansion loans. Commercial fishing boat financing is not easy to get from the High Street bank due to the risks involved. While High Street banks can offer large loan amounts with low interest rates, often commercial fishing entrepreneurs and existing fish processing businesses struggle to get loan approval.
High Street banks are notorious for having a low approval rate and applicants must have a good credit score and collateral (security) in order to get the money they need.
Investors
Entrepreneurs who struggle to get bank commercial fishing business loans often seek out investors. This is a viable method of getting a big lump sum quickly, but it does come with its downsides. For starters, investors often want shares in the business and want to have a say in the running and operations of the business. If you don't want to share your business with another entity, this might not work for you…
COMMERCIAL FISHING LOANS
SME Loans Online Application
A great alternative to High Street bank loans, government funding, and investors is unsecured commercial fishing business loans. These commercial fishing loans are designed to provide between £1,000 and £500,000 within just 24 hours of loan approval.
As the business loans on offer are unsecured, there is no collateral requirement. Applicants do however have to sign personal guarantee that will hold them liable to pay the remaining balance of the loan, in the event of non-payment by the business.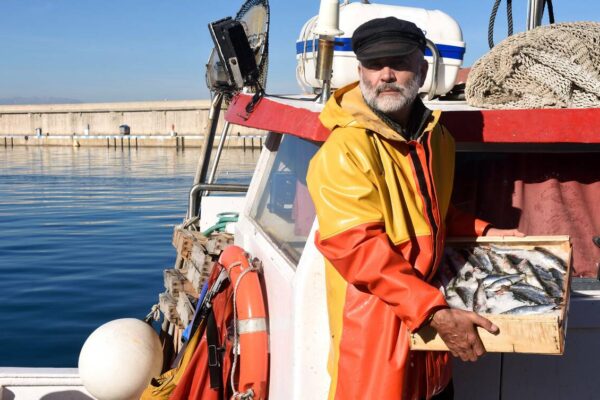 The Benefits
Some of the many advantages of our unsecured commercial fishing business loans include:
Flexible repayment terms of 1 to 5 years
Loans can be used to startup a business or expand an existing business
Bad credit loan applications also considered
Does My Commercial Fishing Business Qualify for an Unsecured Loan?
You can apply for an unsecured commercial fishing loan if:
Your business is currently registered in the UK
Your business has been in operation for 6 months and has a monthly turnover of £5,000
You are 18 years old or older
Apply for Commercial Fishing Business Loans with Bad Credit
The beauty of an unsecured commercial fishing loan is that applicants can get approval even if they have a less than perfect credit score. The lenders that work with SME Loans don't base their entire approval process on an individual's financial past. Instead, they take an overview of the business performance and look at the bigger picture. Your current relationship with credit (and your debt) will be looked at. At SME Loans, we provide bad credit business loans to entrepreneurs in the fishing industry.
How to Apply
Our SME Loans online application process takes just a few minutes to complete. Once approved, your commercial fishing loan will be paid out within 24 hours. Here's how to apply:
Step 1:
First, click on "apply" and start the application process. You will need to provide us with the details of your fishing company or fish processing business.
The registered company name
The number of years the practice has trading
The average monthly turnover of your medical practice
The amount of money that you wish to loan
Step 2:
Next, we will require your personal particulars. In this step, you will provide:
Your title, first name and surname
Position in the business
Contact details
Step 3:
You will need to read and accept the terms and conditions of the loan. Once you have done this, click on "get quote".
Step 4:
Simply wait for our consultants to give you a call to discuss the outcome of your commercial fishing loan application and the terms thereof.
Step 5:
The last step is to sign the loan agreement to secure it. From there the funds will be paid into your account within 24 hours.
Find out how much you can borrow & apply for commercial fishing loans with SME Loans today.